I can't ride a bike, but I can put it on a cutting board:) (Own Work)
Hello everybody! I'm 29 years old and I still can't ride a bike. You know why? I'll tell you. When I was a little four-year-old girl I tried to ride a small bike, but I bumped into the wall of the house. It was so unexpected and so painful that my mom couldn't calm me for several hours (as she says). From that time on I'm afraid of bikes and I can't ride. When I grew up, I tried to ride many times, but every time it was a great failure and a great fall:) My friends say that it is something in my head, a kind of psychological barrier.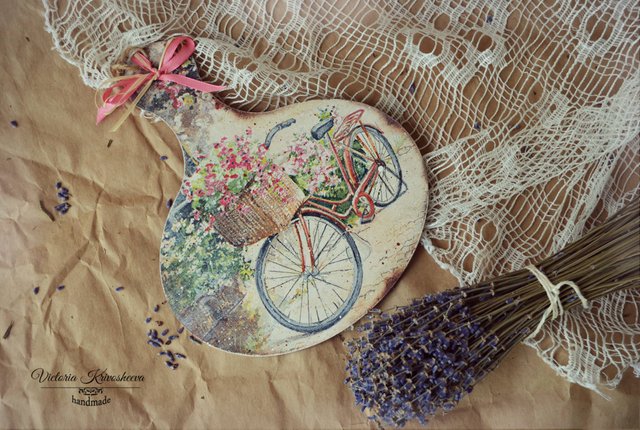 You know, I can roller skate and ice skate very well, I do figure roller skating, but bike...oh...But I don't give up hope that some day I wil conquer it.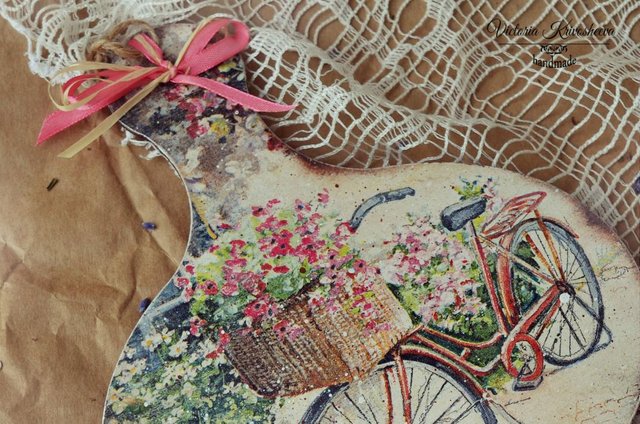 And now I can only glue the bike pictures on my little handmade things:) This is a cutting board. I made it by my hands. I like this country pink bike with bunch of flowers in the basket.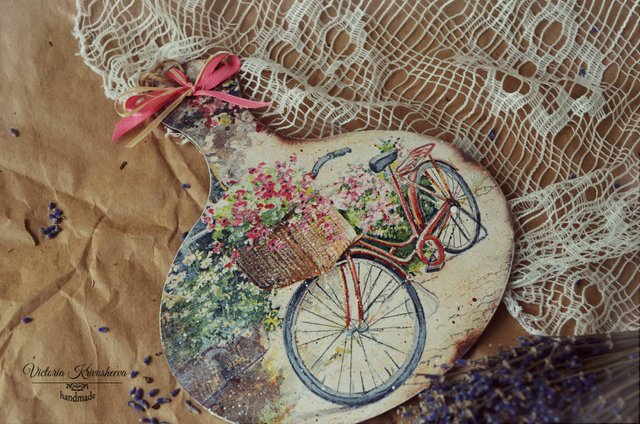 What do you think of it? And please, share any of your stories about bikes in the comments. It would be interesting to read and discuss:)
---
Wish you many many smiles.
---