Wedding Souvenir Tutorial (Original Work)
Hello, Steemians! Today I want to show you the process of crafting a wedding dish. There is a good custom in Russia to present a couple with a beautiful wedding plate. A bride and a groom can take it home as a souvenir or they can crush it saying "good luck!". In Russia many of us believe that ahappiness comes after we crush a dish.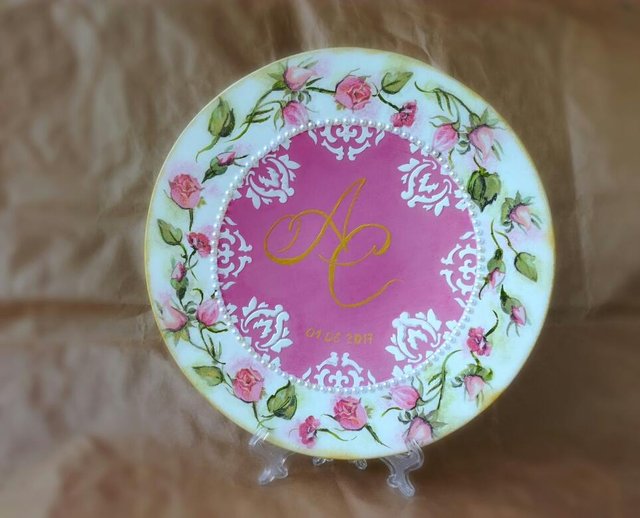 I decorated this dish specially for my friend. 
Well, I bought a simple glass dish and painted it with white acrylic paint. I made two layers. Then I drew a circle in th middle of the dish and painted it pink.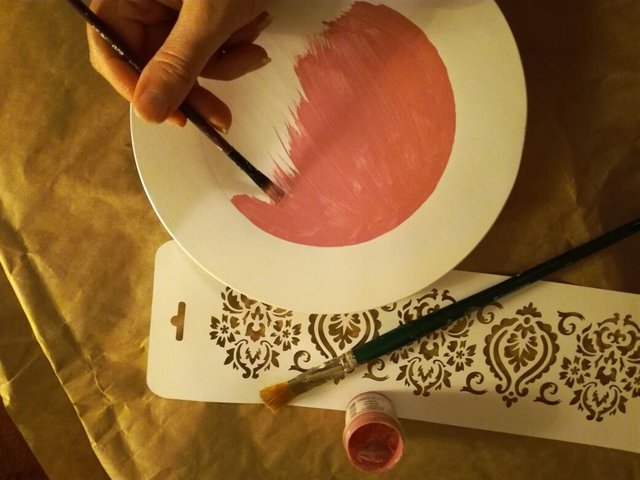 Afted the paint dried, I took a paper napkin and tore some roses off. Then I glued roses to the dish and left for two hours.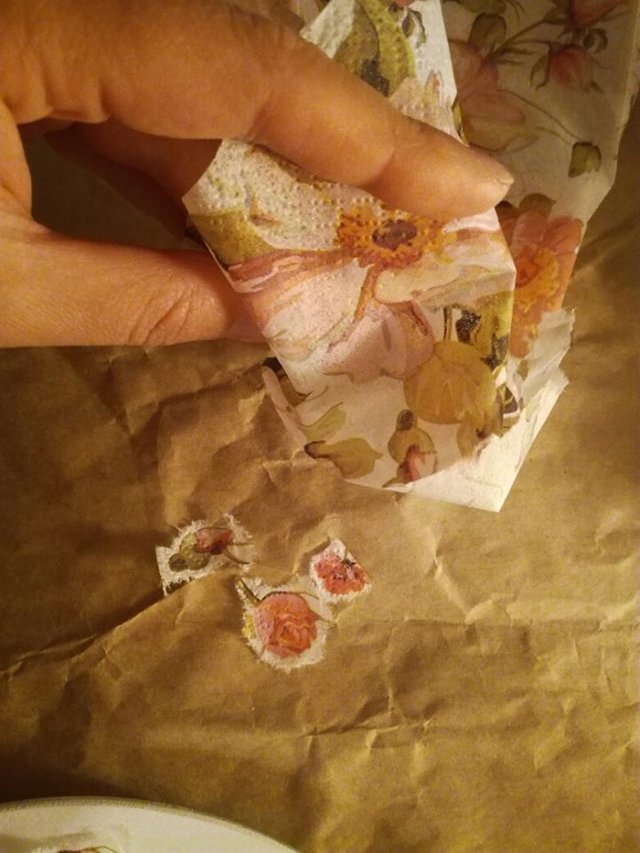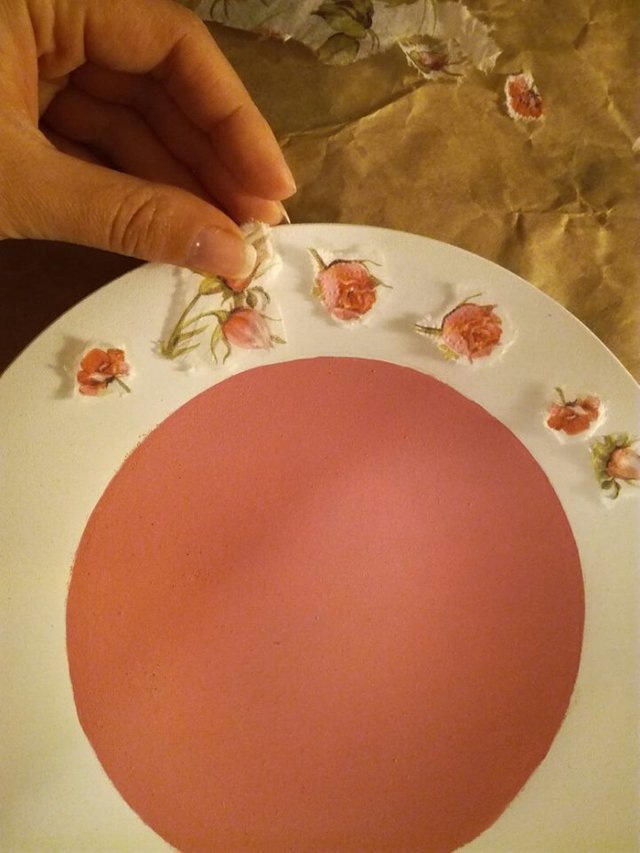 In two hours I drew some ornaments and letters, which symbolized the first letters of the bride and the groom names.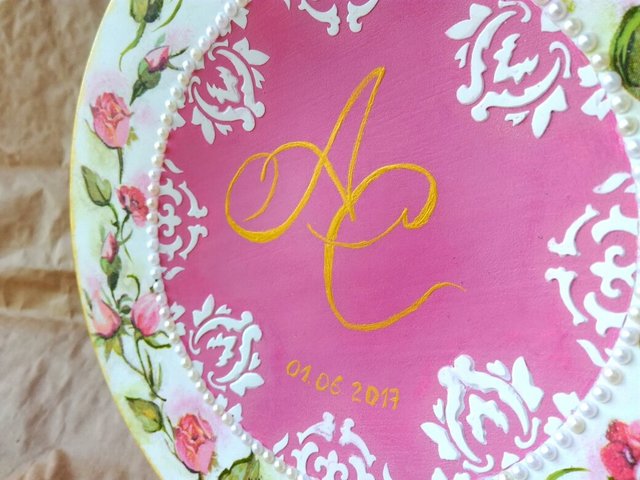 As a final step, I covered the dish with matte acrylic varnish. That's it. My friend was happy to have such a gift.
Hope you like it too:)
---
Feel free to leave your comments, follow me and upvote.
Wish you many smiles.
---