THE CHEAPEST ROOM DECOR IN A DORMITORY /+ few of my drawings
You live in a dormitory? 
Your room is simple space of sadness?
You can't do any serious repairs and don't have much money?
All you need is wish, gladness and some time and some simple materials - pens/pencils/crayons/pastel/watercolor +colored paper!
My room wall for your ispiration :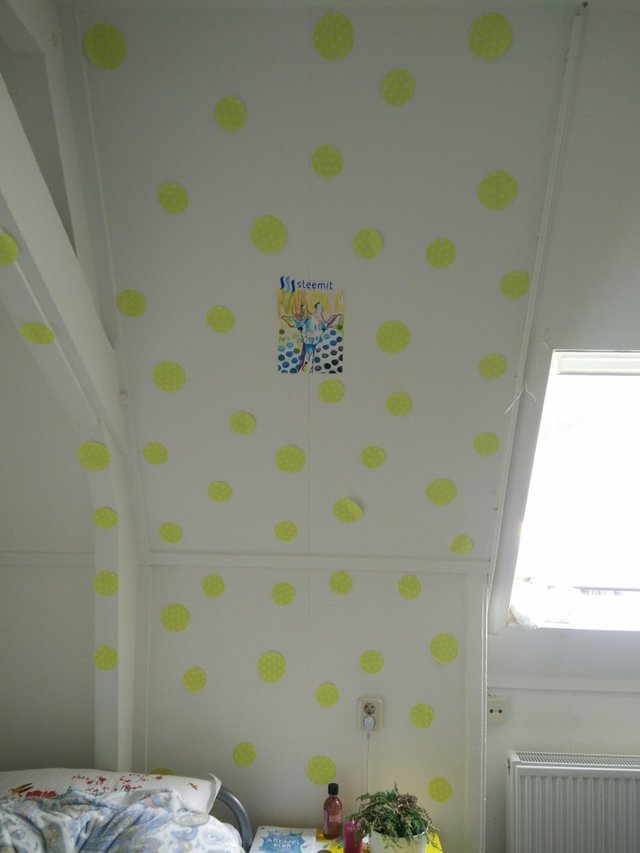 Drawings I did by myself, it is for those who like it)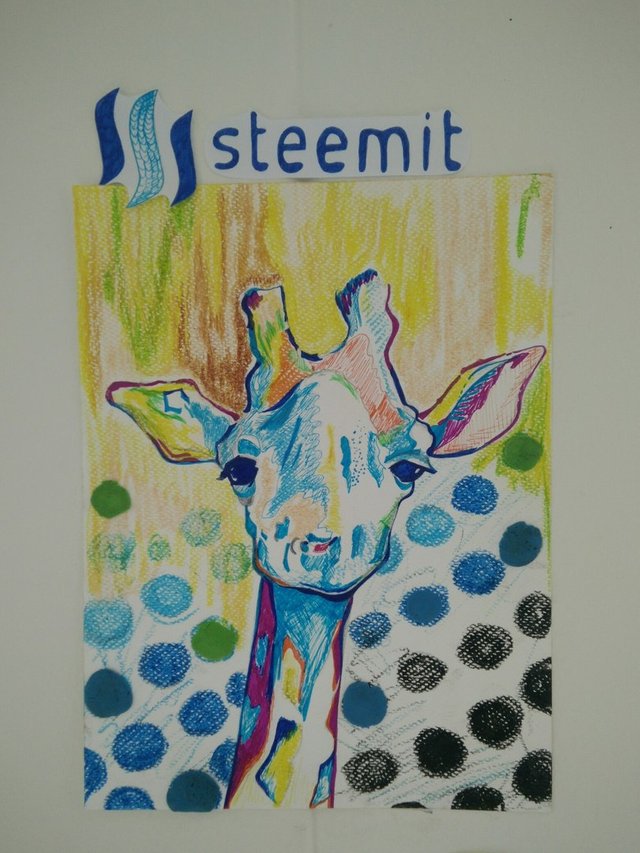 For such bright wall you should circle circles :))) on a colourful paper and to paste with the bilateral adhesive tape to the wall (it won't damage) :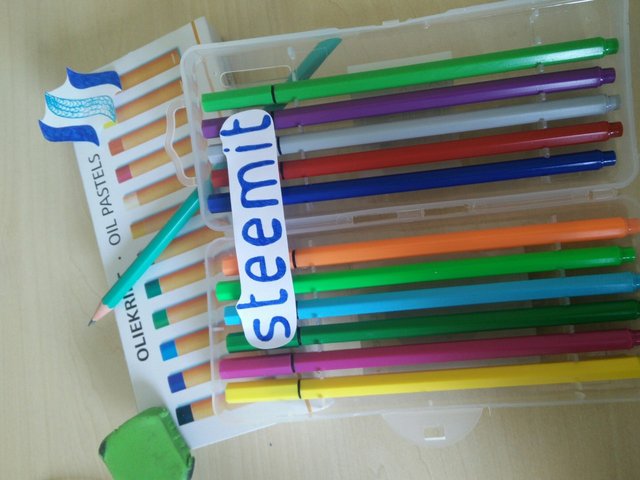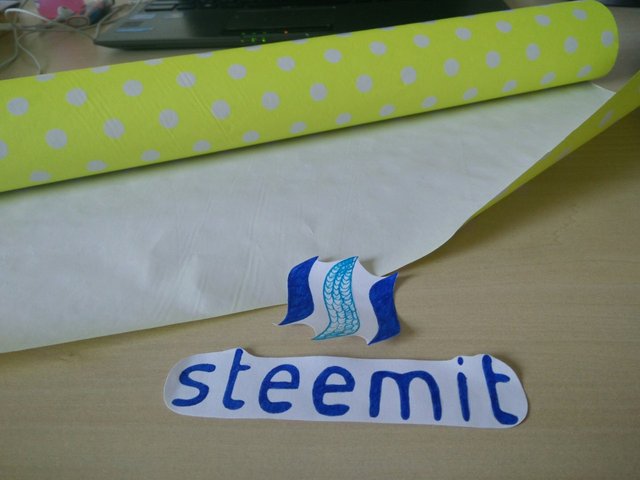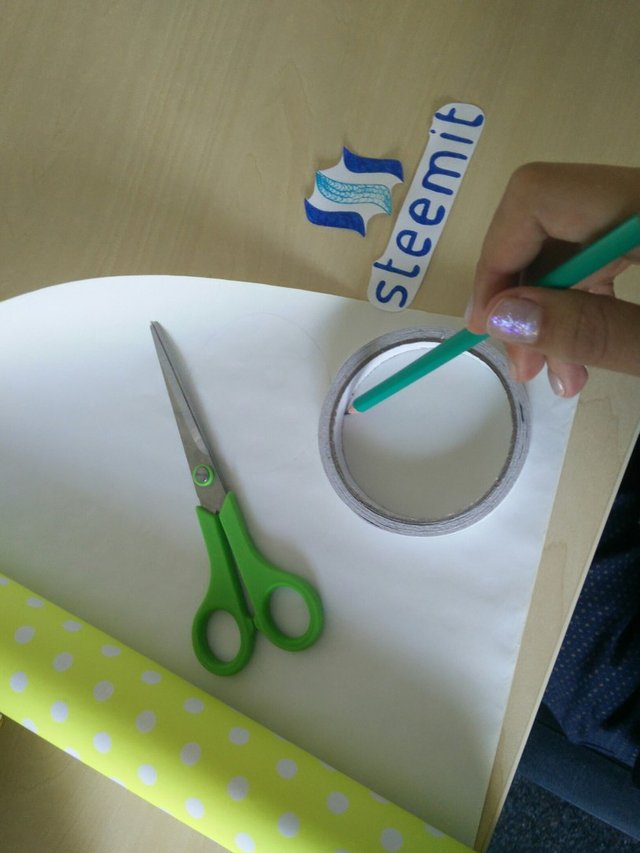 Next idea - to draw something on paper and also to seal with tape. I had a dinosaur :)))