[CO] "Haha" painting by Naufal Abshar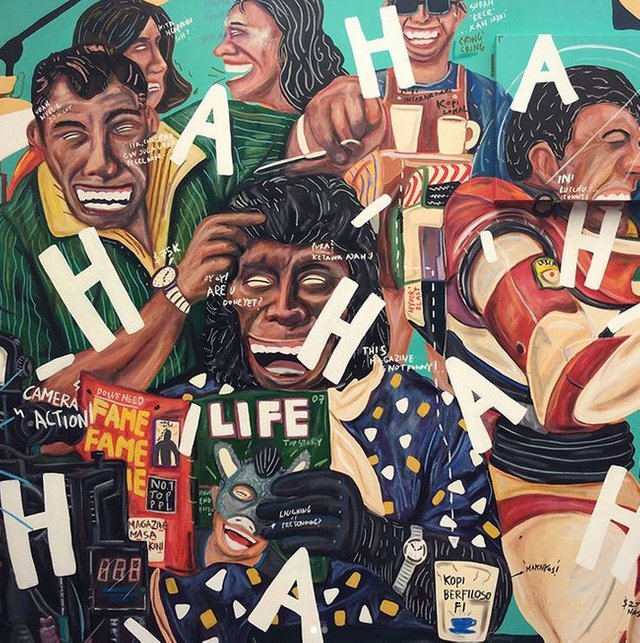 Artist's name: Naufal Abshar
Source: www.instagram.com/naufalabshar/
Naufal Abshar is an Indonesian Artist. This young artist was graduated in Goldsmith University of London. His artwork always give a sense of humor and comedi. Every time I'm looking his artwork I always smile, that's why i'm curated his artwork in this contest.
Naufal Abshar merupakan seniman muda asal Indonesia. Pria lulusan Goldsmith University of London ini selalu menampilkan unsur komedi dan humor didalam setiap karyanya.
Setiap kali melihat karyanya selalu mengundang saya untuk tersenyum. Maka dari itu saya mengikutkan karya Naufal abshar ini kedalam kontes kurasi yang diselenggarakan oleh @artisteem.
Thank you for coming
Regards @yose90