REMINDER!!!!!!!! 11th ARTstyleART Contest: Pop - Art + Portrait of a Famous Person!!!!!!!!!!!!!!! Reward Pool Increased
1 DAY LEFT FOR SUBMISSION!!!!!!!!!!!!!!!!!!!!!!!!!!!!!!
I am very very thankful to people who support my art contest and Steemit artists.
Thank you very much, dear @coloringiship, for contributing 5 SBD. I highly appreciate it!
For those who don't know about the contest. We investigate different art styles together not theoretically but practically. We have already tried many styles and themes and
This week we have Pop Art + Portrait of a Famous Person.
Famous Person could be from Steemit. But probably it will be good to ask the permission of the person for that.
Pop - art
It is the brightest representative in mass culture. Pop - art is a combination of symbols of advertisement and other elements of mass culture. Sources for the inspiration are magazines, ads, packaging, TV, photography. It can be an absurd combination of all these objects resulting in collages, comics, caricatures etc. Bright colours are a must for pop - art.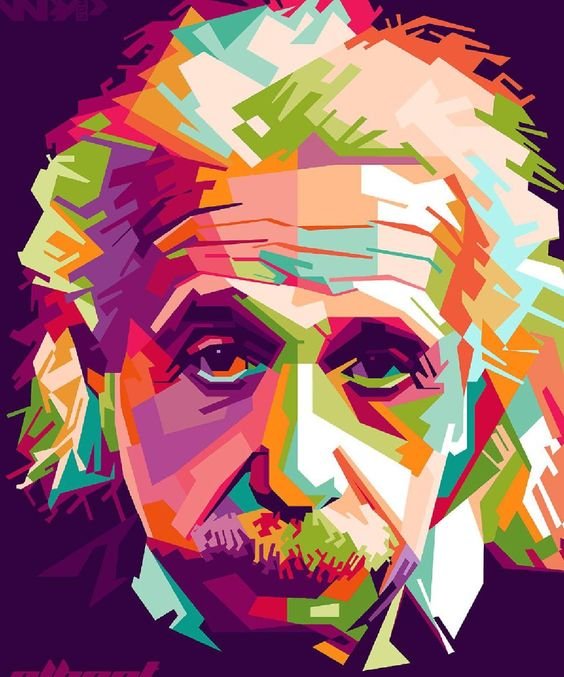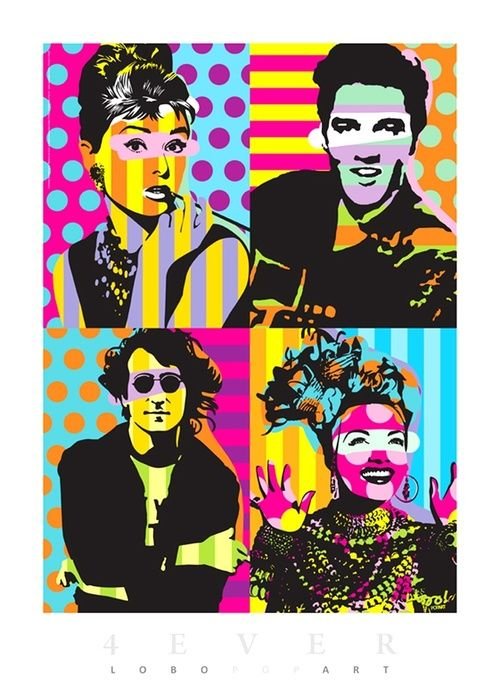 Image Source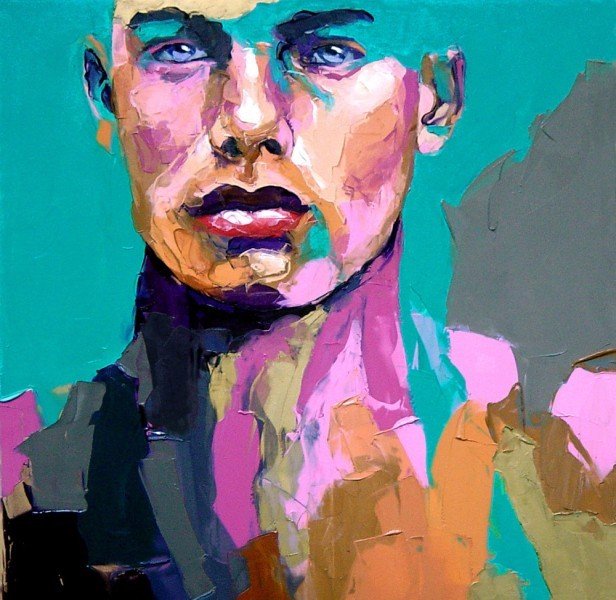 Nielly Francoise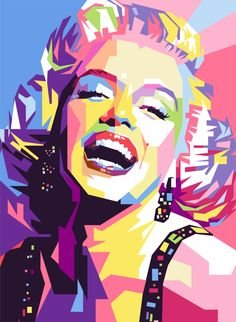 Image Source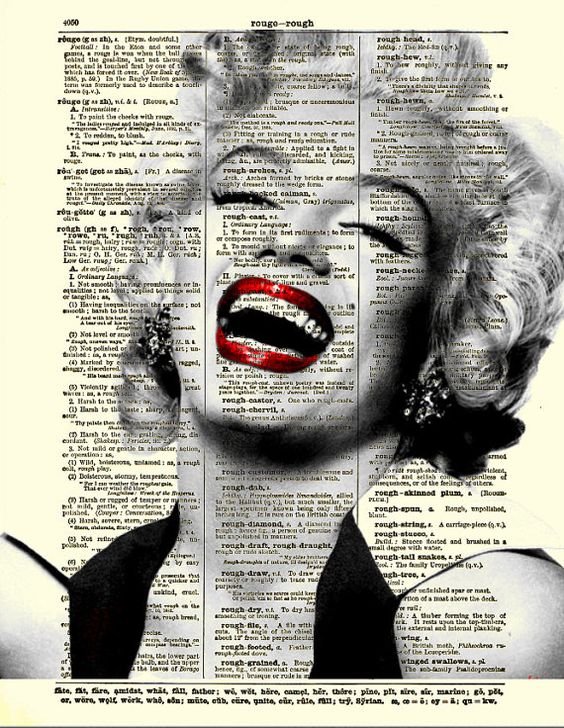 Image Source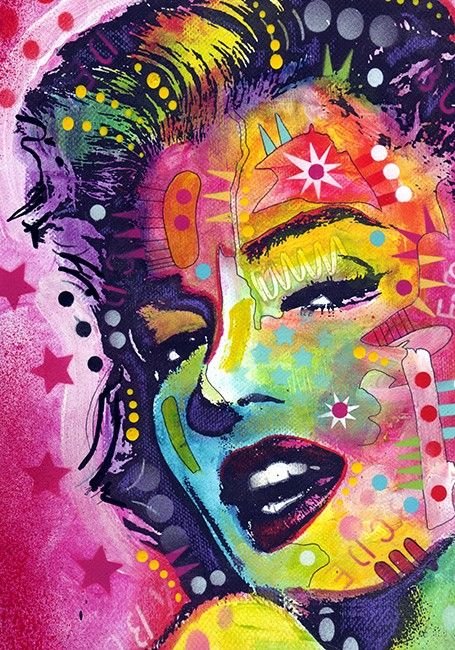 Image Source
Rules:
Upvote and resteem this post
Make a post with your painting with the tag #artstyleart11 (Please check the spelling when you put a tag as there was one entry with the mistake in the tag but happily I have seen that work)
Please specify in your post the category
painting (oil, watercolor, acrylic, gouache, markers, pastel etc), digital painting or digitally processed photo.
Leave a link with your post in the comment to my post
The entry should be your original work (Once we had the unpleasant situation)
The painting shall be made specially for this contest. This idea was given my @mamandi
The great thing is that each of the artist end up with new works to
add to their body of work and the camaraderie that comes with a level
playing field.
I really like this idea. I always put paintings made specially for my contest in preference. For now it is not an obligatory condition. But those who will make a painting specially for my contest will get my vote in addition to others. Later we will see and it can be an obligatory condition.
Deadline
Please submit your entries by 8 pm Moscow time on Sun, September 10, 2017.
REWARD POOL - 15 SBD
I am also trying to build a Steemit Artists database. Please let me know if somebody is missing. And I am also sorry if I added somebody by mistake. Let me know and I would remove you from the list. If anybody doesn't want to be in the list, please let me also know. Thank you!
@aishwarya, @africangold, @aksinya, @alex-zerr, @allfabeta, @allforthegood, @anca3drandom, @anandkphoto, @aneblueberry, @andrew0, @andrianna, @anikanam, @allstarrunner, @aniestudio, @artguy, @artwithflo, @art21, @barbara-orenya, @billyjohnsonart, @camilla, @catsmart, @cgame, @chessmonster, @christiesnelson, @coloringiship, @comealong, @christiesnelson, @dana-varahi, @danilamarilu, @dazzles, @daydreams4rock, @dcrockete, @deborahmurphoils, @dksart, @dlina-v-metrah, @drawingsbymilena, @dreemit, @dottie, @dunsky, @earthbound, @edgarsart, @elementm, @elewarne, @elgeko, @elena2017, @em3di, @englishchivry, @errymil, @eternalsunshine, @everlove, @exe8422, @fayehalliday, @federacion45, @flowerpowerart, @fractalizer, @fvris, @fumansiu, @fun-along-theway, @funkit, @ginasarasini, @giraffeonskates, @girlbeforemirror, @globaldoodlegems, @goldenroom, @granturismo89, @gric, @groundcontrol, @gunni55, @harshalachopra, @havok777, @heartrose, @henry-gant, @hhelenbby, @hilarski, @hopehugs, @inber, @indiandigitizer, @izabellablue, @james7, @jameshsmitharts, @jameslano, @jangaladesigns, @janiceduke, @jankasparec, @jessamynorchard, @jnart, @josephmoyers, @juanmiguelsalas, @juliakponsford, @jungwatercolor, @jyezie, @kalemandra, @karmashine, @katharsisdrill, @ken-and-jane, @krizia, @ksenja, @kryo, @lapstjup, @lauralemons, @leoplaw, @lighteye, @lightsplasher, @littlemozart, @lloyddavis, @louiscpt, @luckyfellow, @mada, @maddieraeart, @madlenfox, @mamadini, @marty-art, @mariandavp, @mechart, @mayasky, @meesterboom, @merej99, @michaelmcdermott, @michaelstobiersk, @mindfreak, @mikkolyytinen, @milenamilak, @mprgrmmr, @motivator, @mrssignificant, @mystisoul, @nadversion56, @naquoya, @natureofbeing, @nature.sauvage, @neonartist, @nicnas, @nikosgyftakis, @ninatokhtaman, @nin0000, @nitan, @noelaattlee, @nonameslefttouse, @oceansoul13, @ocrdu, @offgridlife, @omwith, @onlyifisayok, @opheliafu, @paniopan, @paolobeneforti, @paulcolumbus, @peterheckmann, @pcste, @pixielolz, @phoenixmaid, @prakashghai, @prostosun, @pyrowngs, @rachelsvparry, @randolphrope, @rbennett, @reddust, @reinhard-schmid, @reneenouveau65, @revostrike, @richguy, @robyneggs, @rubens9119, @rubenalexander, @sanakumar, @saramiller, @sashagenji, @seisges, @serkorkin, @sethlinson, @shady, @shortcut, @siloe, @silviabeneforti, @skapaneas, @stitchybitch, @sofi-m, @sopa-pekar, @soyjoseluis, @spaceginger, @splus, @stargarden, @stephenking989, @straydays, @sourcebird, @sumsum, @supernalbeing, @surrealflakes, @synesthesia, @tarazkp, @tasartcraft, @thebatchman, @the01crow, @thedrollyears, @thetruthbomb, @therealpaul, @tracer-paulo, @tommervik, @toonpunk, @throughwindows, @trueart, @txatxy, @twirble, @ubik, @unusualconcept, @urielromeo, @verbal-d, @veronicavaldeon, @villainblack, @voodoolizard, @voronoi, @winstonwolfe, @woman-onthe-wing, @woodywood143, @wordsword, @wvm, @xochicotta, @xtrodinarypilot, @xusayz, @yadamaniart, @yoogyart, @yoganarchista, @yuccarose, @yusaymon, @yuslindwi, @zenithwombat.
You can check the previous contests here:
Winners of Artstyle#10 7 participants, 9 entries
Winners of Artstyleart#9 12 participants
Winners of ArtstyleART#8 11 participants, 14 entries
Winners of ARTstyleART#7 28 participants, 33 enties
Winners of ARTstyleART 6 17 participants, 22 entries
Winners of ARTstyleART 5 11 participants, 12 entries
Winners of ARTstyleART 4 20 participants, 21 entries!
Winners of ARTstyleART 3 9 participants
Winners of ARTstyleART 2 14 participants, 17 entries
Winners of ARTstyleART1 8 participants, 9 entries
I can't wait to see your entries!!!!!!!!!!!!
I will be very happy if you want to support ARTstyleART!
Always yours, @aksinya.