Art Talk: Gates of Paradise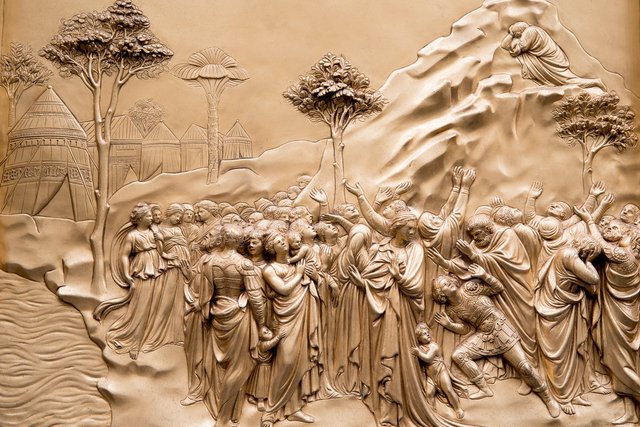 Moses
One of my favorite things about blogging is how much I learn. I am the person that does tons of research before a trip. I like to know what options I have for things to visit and some history before I go. Blogging after my experience I have learned even more. This is especially the case with the Gates of Paradise in Florence.
The Gates of Paradise are the bronze doors on the Florence baptistery created by Lorenzo Ghiberti in the 1400s. He won a contest against Brunelleschi with his panel The Sacrifice of Issac. The panels show scenes from the old testament.
This much I knew. I learned most of it in college in my humanities class.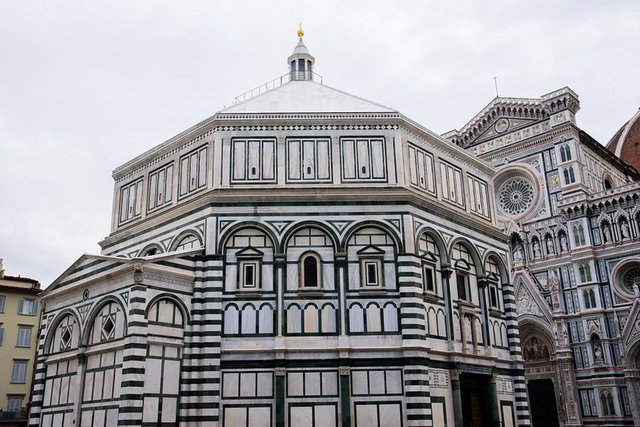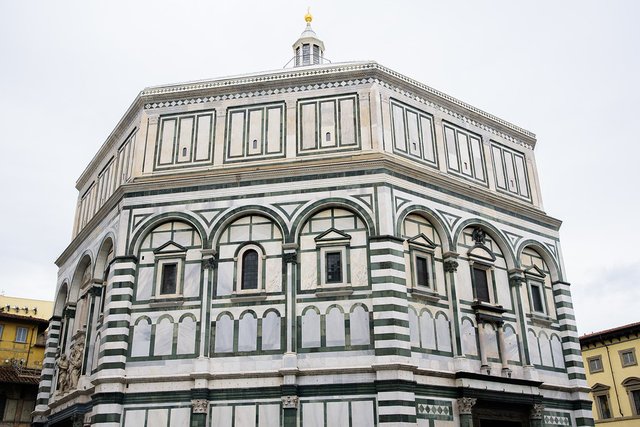 ---
The Florence Baptistery or Baptistery of San Giovanni

I have since learned that...
Ghiberti was 21 years old when he won the contest, it took him 27 years to complete the doors, and it took 27 years to complete the restoration work on the doors.
The contest was announced in 1401, the winner announced in 1402, the doors started in 1425 and completed in 1452. Michelangelo, who "named" the doors Gates of Paradise was born in 1475.
There are 10 panels depicting scenes from the old testament.
The doors were on the baptistery until 1943 when they were moved to a secure location during World War II.
I thought I was seeing originals. I have since learned that I was seeing beautiful replicas.
In 1990 the doors were taken down and after more than 20 years of restoration work the originals are in the Museo dell'Opera del Duomo in Florence and we get to see beautiful copies on the baptistery.
The doors weigh 8 tons (16,000 pounds) and are 5.2 meters (17 feet high) and 3.1 meters (10 feet) wide.
Lorenzo Ghiberti was a goldsmith.
In 1436 there was another competition in Florence, for the decorative lantern on top of the dome of Santa Maria del Fiore, between Ghiberti and Brunelleschi. This time Brunelleschi won.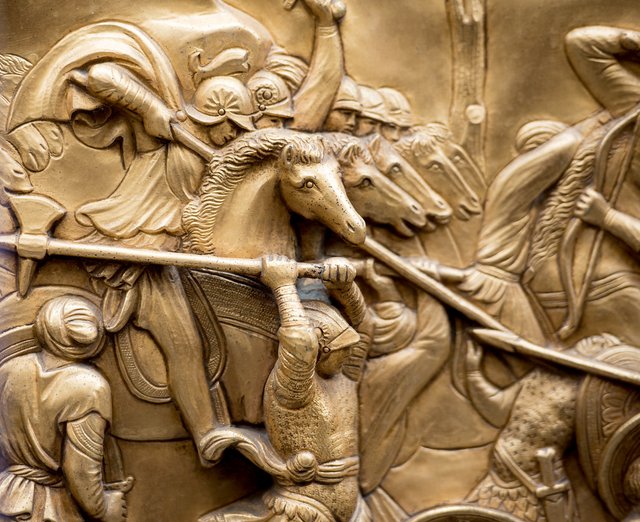 Looking at the doors and then looking at the crowds looking at the doors.
You will notice at the beginning of the video I say these are the Gates of Hell. That was a slip and it is not the monumental sculpture by Auguste Rodin made in the late 1800s and early 1900s in France, but in fact the Renaissance masterpiece by Lorenzo Ghiberti made in the 1400s in Italy.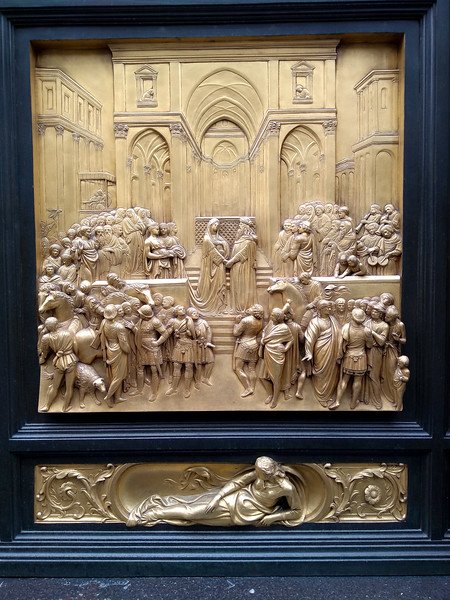 Solomon and the Queen of Sheba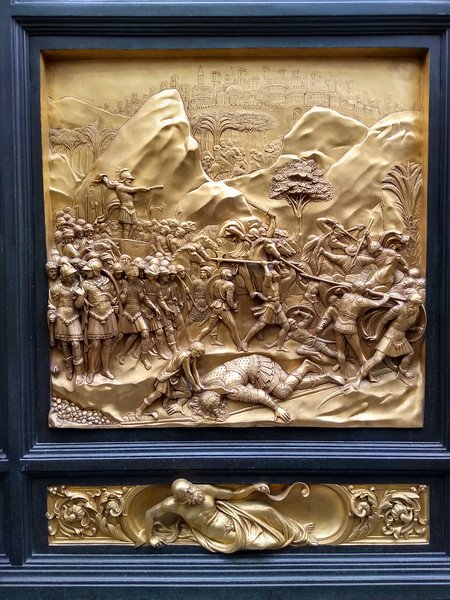 David
---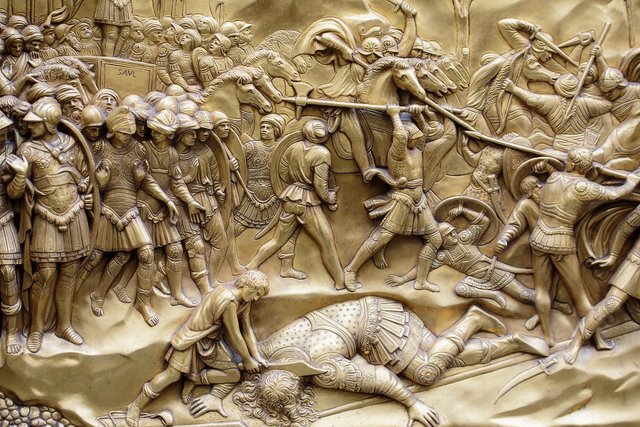 Close up of the David panel
Hope you have enjoyed a closer look at these doors, their history and beauty.
Sources
Britannica
Lorenzo Ghiberti
Filippo Brunelleschi
Florence Baptistery

Art Talk Series Highlights