Art Nouveau Collaboration Piece
I have been working on a collaboration with an artist friend of mine, Kayln Connolly(@artimust on IG) for the better part of a year. We spent 4 months talking, sharing sketches and ideas, video chatting (she lives 5 hours away from me) and planning our piece. We spent a whole weekend together completely sketching out the whole piece which consists of 2 canvas panels, 2ftx4ft. We based it off the Victorian era French style of Art Nouveau, Mucha being a favorite artist of mine since I was a kid.
Each Panel represents the feminine and masculine, respectively. We wanted to portray that the feminine and masculine are symbiotic and we need the other to co-exist. The society we live in today has trained us to live in fear of how we look, how we act, how we exist in this world, our class and stature, etc. Women have been taught to wear the chains of their gender, while men have been forced to wear a mask of manhood, both hiding their true feelings, emotions, thoughts and dreams.
The panels each show that we are not one or the other; we are an us, we, united. By representing that the feminine can bring forth the masculine, as the masculine can bring forth the feminine. The Mer-women hold a book that spills with masculine land creatures, while the Owl-male holds the feminine book of sealife; their portals spilling into the other, intertwined.
The banners in latin, tell of their breaking away from societal forms. The Masculine panel says, "removes larvae" (Remove the mask); the feminine panel "depone vincula" (take off the chains).
We each hold onto 1 of the 2 pieces and work on our parts on that panel. When we connect every couple months, we work through the weekend together and then switch out the panels, each taking the other we didn't have before. Then take a few months on that panel until we switch out again. Its been quite an interesting way to work, but fun learning process.
We hope to finish these special pieces by end of October, but for now I will share some of the progress. I am so excited about this piece I would love to share with you all.
These pieces are mine(BreelikeATree) and Kayln Connollys original designs and ideas.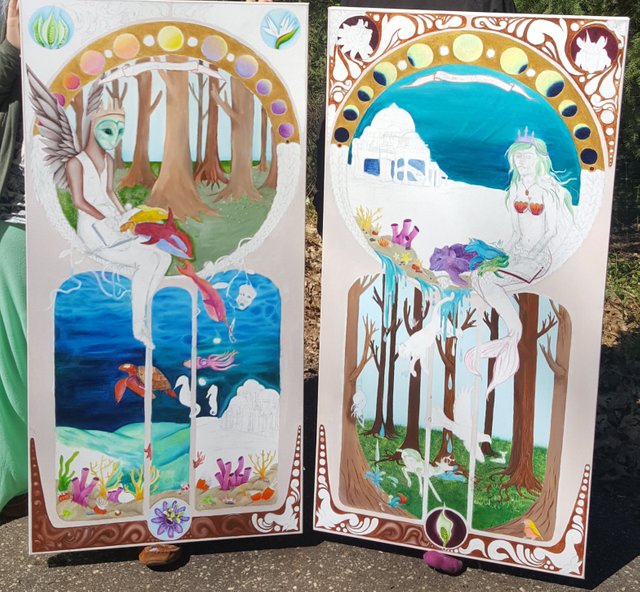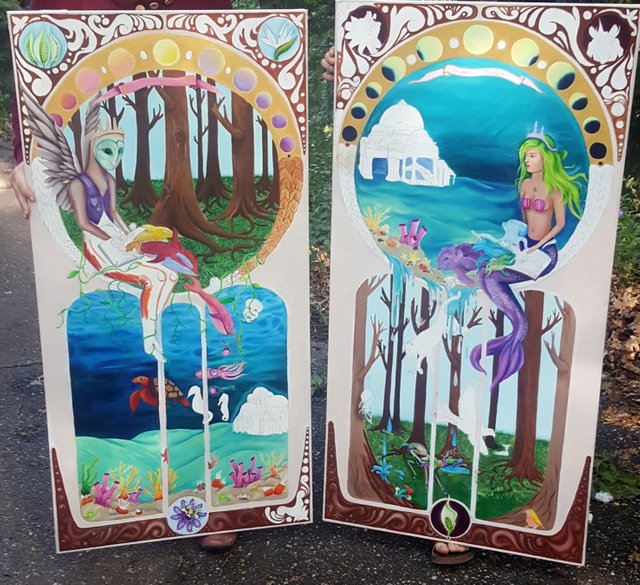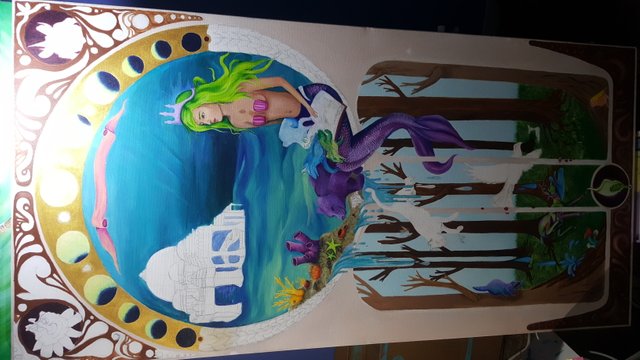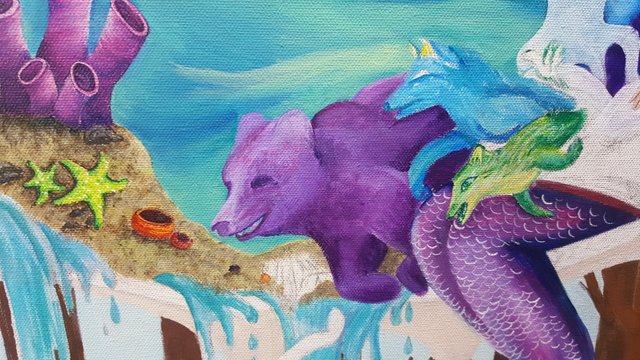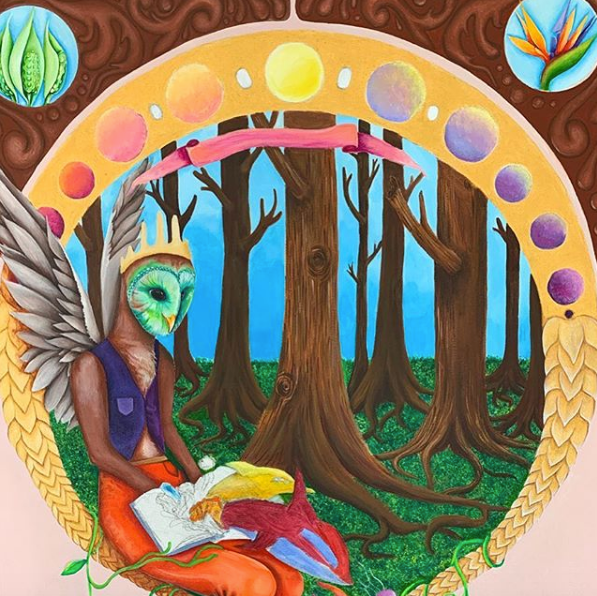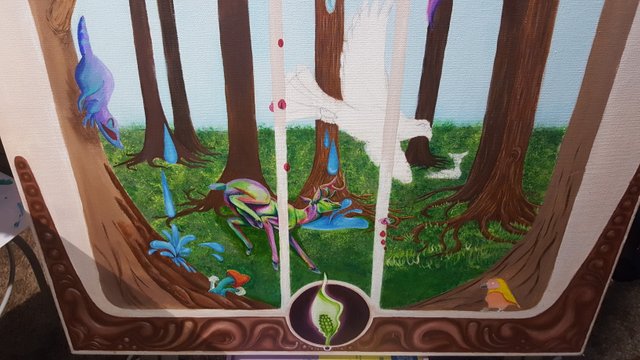 (also apologize for the sideways photo, I kept trying, but it would not let me load it the right way up. sorry!