Spiral into Crystal Caverns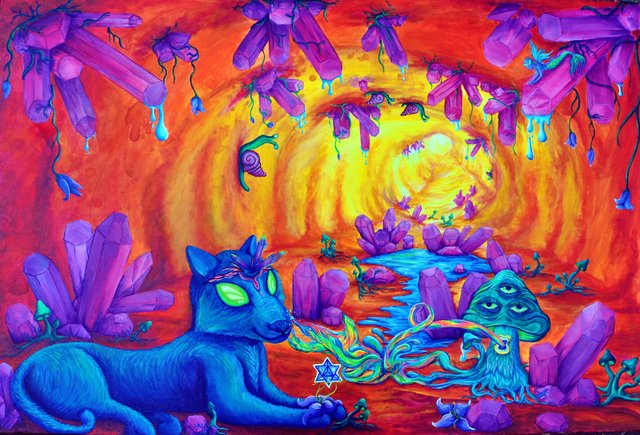 This piece was started at Gem and Jam Festival 2018. One of my first Arizona festivals, and what an adventure it was! Arizona is absolutely breathtaking in winter. The crisp skies twinkling brightly every star, the moon seems closer even. The lands stretch across the horizon and you just can't help but cry from the beauty of it all.
I just applied to Live Paint at Gem and Jam 2020!! My fingers are crossed, my hands, my feet....anything and everything to get me on the live painter roster!!! I can't wait for February!!! <3
I get notified on 11/11 by the artist coordinator if I made it in or not. Say a little prayer for this artist!!!
I think I can, I think I can....I KNOW I can, I know I can!!!!