Vinyl - custom sleeve
Vinyl.. old-school cheapass records with subtle surface noises. Who can't appreciate that?
When a sleeve is worn down, the record needs a new one. So.. I decided to make my own. This is where I am... right now. But feeling kinda empty if it comes to finishing it. Any suggestions are welcome.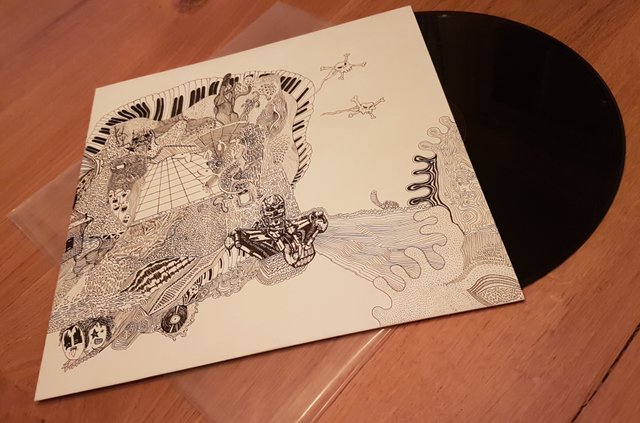 And with some detail: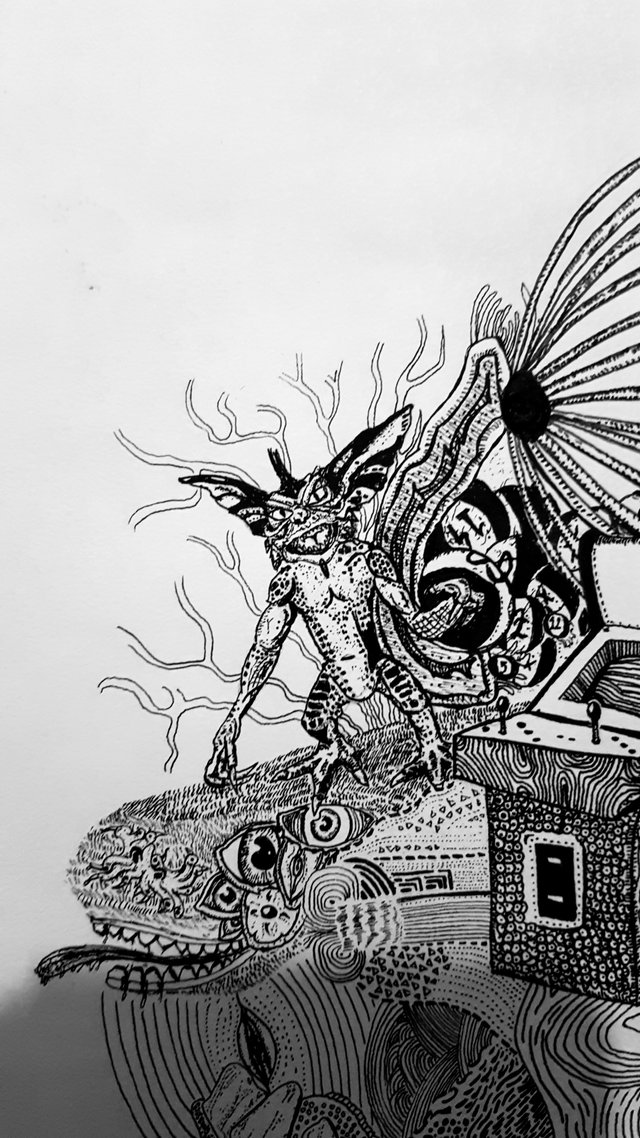 gremlins on the back
Reply with a suggestion and I might draw it on the empty spots.
Cheers!