A day in the Yatch Club (II)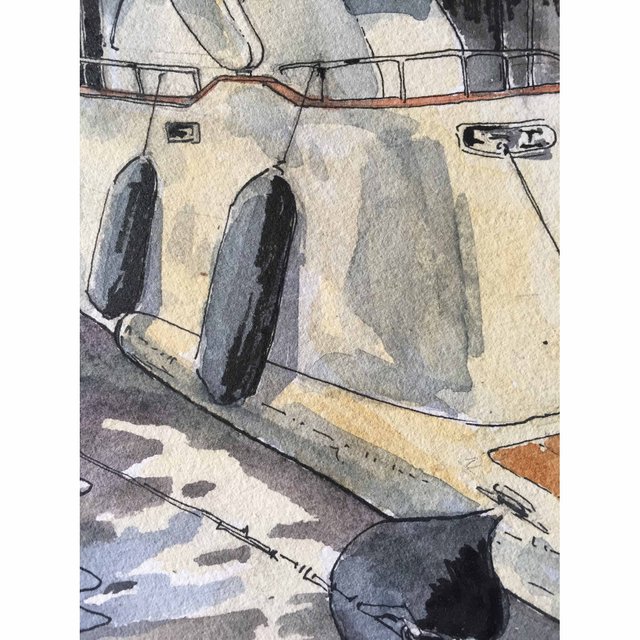 Hello my friends,
I m working in freehand spherical perspectives these days. The curves and lines of the boats are a good exercise to practice this perspective.
I started yesterday afternoon drawing this boat: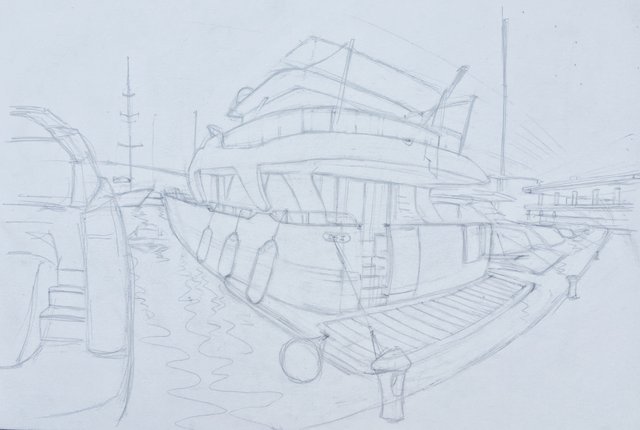 This sketch took me 2 hours, since I had to transform straight lines into curves and this was a hard exercise.
Then I inked the sketch to have a better feeling of the perspective: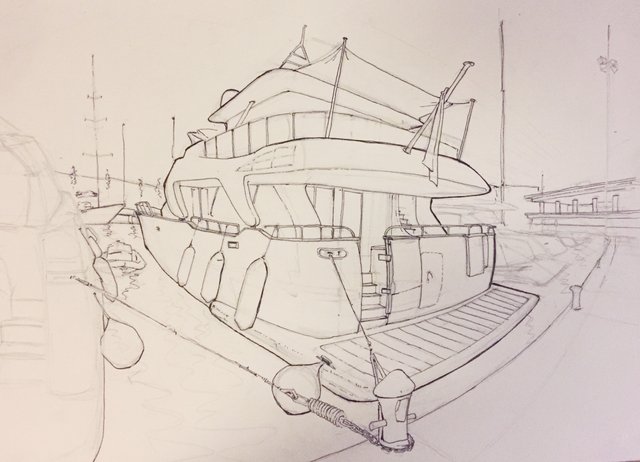 This morning I returned to the port to add some colors:
I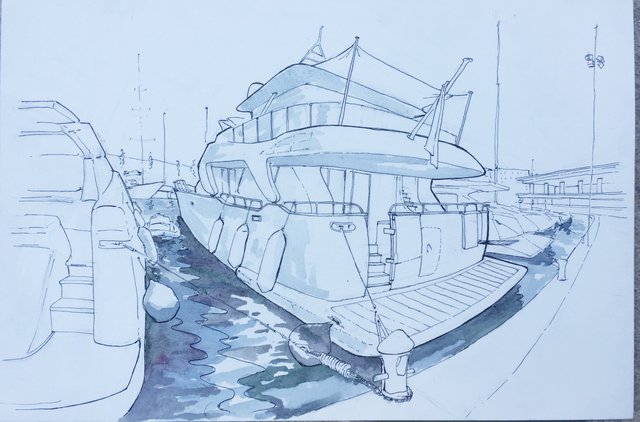 I started suggesting the reflects of the lights of the sea and begin to reinforce the volume of the Yacht.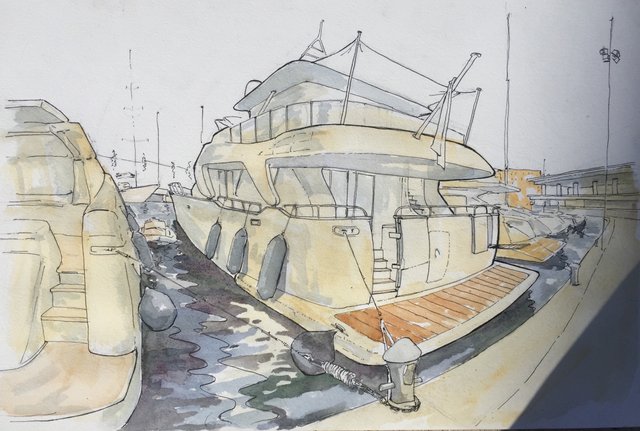 As this is mainly a Japanese style print, I open my Pentel Pen brush and add some nice black strokes to complete the painting: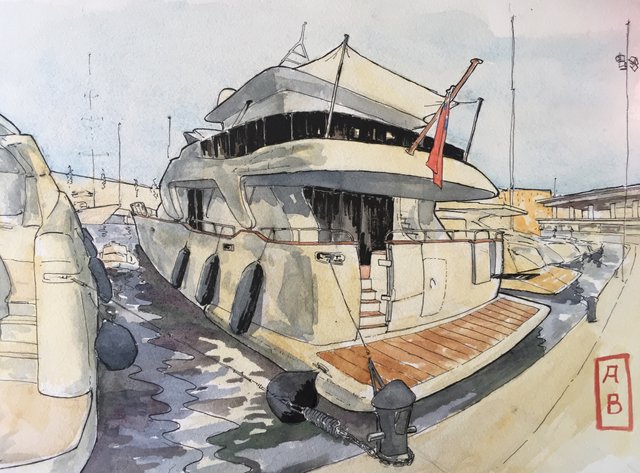 Unfortunately, the owners of this toy weren't inside. I could only see some young sailors young and completely indifferents to my artwork. But the Lady of a Yatch near by came to me and said she liked it.
Thank you for reading and have fun.