One day at the Yatch Club
This weekend I am invited to The Claasiscal Week Car Event in Port Adriano, in the beautiful island of Mallorca in Spain. I have seen some of the cars and they are just gorgeous.
Tomorrow, I will have all the cars all the day to make beautiful watercolors and sketches.
Since today cars are just driving around the island, I decided to go to the port and experience drawing yatchs. Curves are also very sexy and all of them have different design.
This is the sketch I have made this morning in an hour and a half, more ore less. I have found a good technique to render large surfaces as flat as possible in remembrance of the beautiful prints from Yoshida Hiroshi.
Here is the partial result, need some detailing but the whole thing is not going to change.
Hope you steem it;)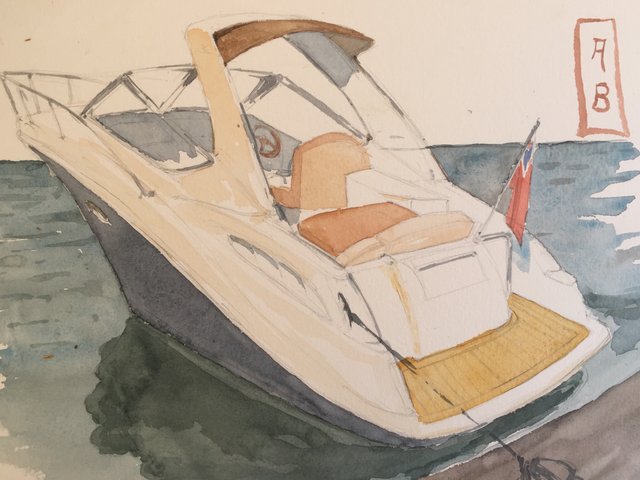 Thank you for reading and have fun !e