Wire wrap
Good day!
For a long time I did not write in my blogs :) But then I decided to remind myself :)
Recently, I have a new interest (hobby). I stumbled on the Internet for jewelry made using Wire wrap technique. He began to look for lessons on this topic and was pleasantly impressed by their number. And there are really a lot of lessons for every taste.
As you already understood, I got a little carried away with this :) I will periodically upload photos with handicrafts that I have obtained :)
The first crafts is a pendant made of natural stone Tiger eye. In the first two photos, copper is not processed.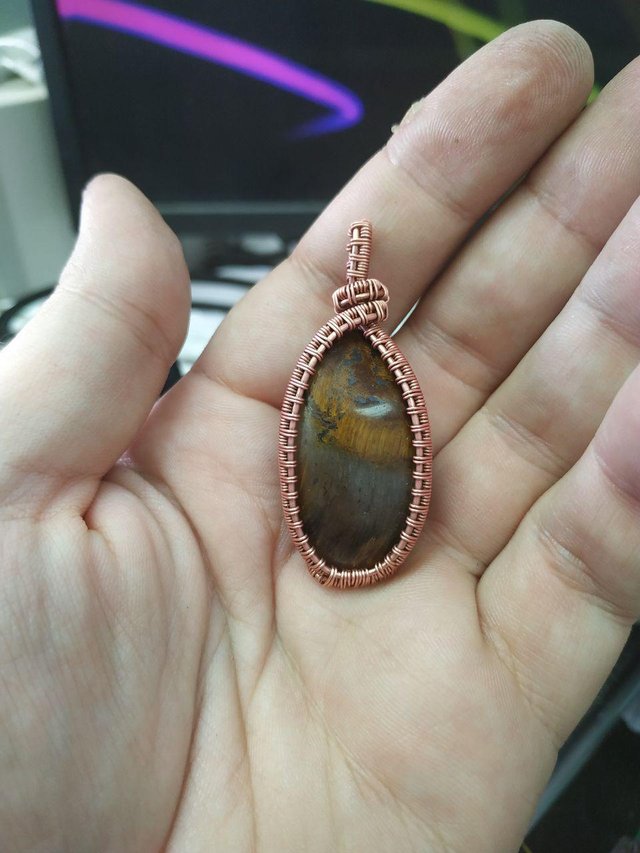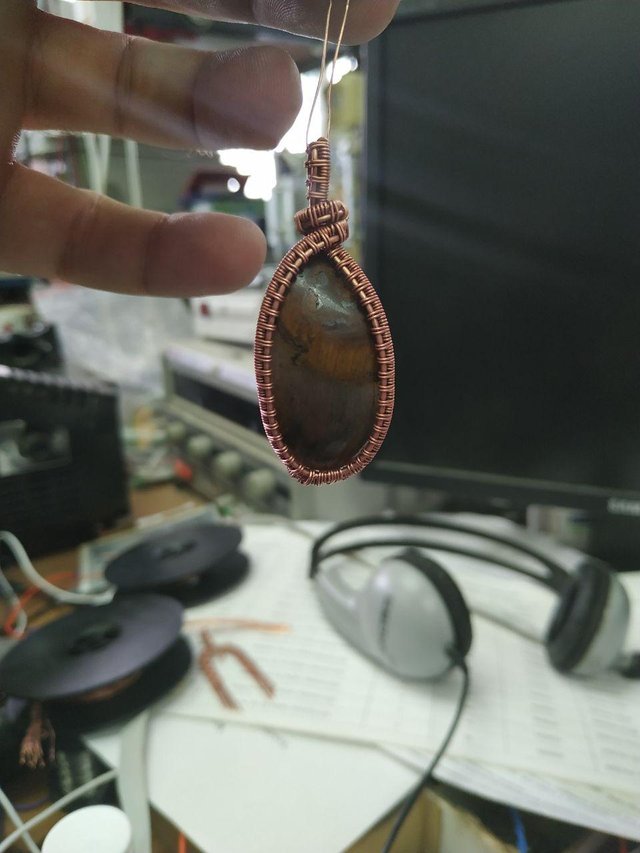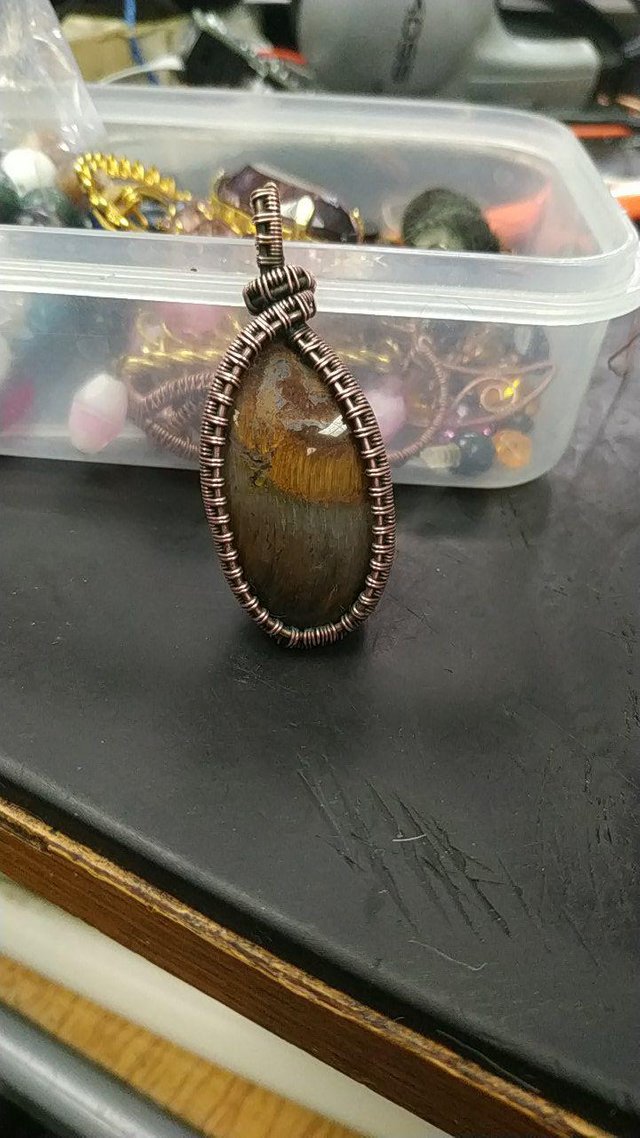 In this photo, the copper is already patinated and slightly polished.
I understand perfectly well that the level of my work so far is low. But I try my best :)
Thank you all for your attention :)