It's Astro-Logical -- practical advice for conscious living ---> Issue #99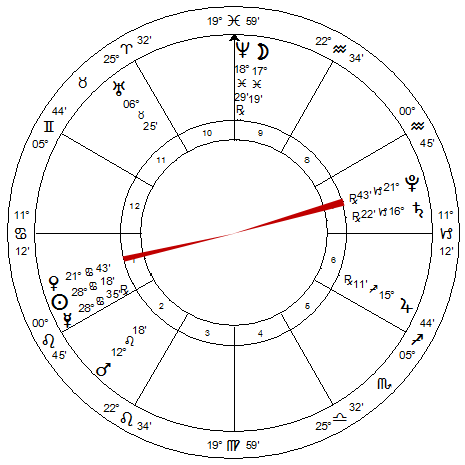 Everyday Astrology
July 22, 2019
Venus Opposing Pluto
Venus opposing Pluto can awaken some powerful sexual energies that normally are anything from well-directed and cordial to dormant and neglected, but they don't really bother anyone -- unless, of course, you have afflictions between Venus and Pluto in your Natal Chart. Then it's a different story.
But for most people the opposition between these two planets -- even though it happens every year -- always comes as a disturbing, even puzzling, surprise.

Pluto oppositions are virtually the hallmark of power struggles, and Venus -- with her rulership of love, finances, pleasure and close relationships -- is a sad place for this kind of attitude to look for a target. Issues that involve love, sex, submission, dominance and power take center stage when these two square off -- and the results ... actions, feelings, attitudes, memories, whatever ... can be painful.
Romantic partnerships can wind up in the crosshairs, because, of course, that's where sexual interests are most appropriately channelled. Venus -- and her interests -- want to love and be loved, to feel appreciated and valued, to give and receive pleasure and enjoy intimate connections.

Venus is all about pleasure, and when she's not being dissed, pressured or mistreated, she is affectionate, generous and attentive -- for all the right reasons.
Pluto, on the other hand, when he's the one being confronted and challenged (which is what oppositions do!) is all about might-makes-right and winner-take-all. He doesn't play by any real rules ... and he sure doesn't feel constrained to be nice. He can be hurtful, manipulative, sadistic and destructive.
That's the energy loose in the world right now. So watch yourself -- especially when dealing with loved ones ... and finances. If you and your partners aren't careful now, this could get mighty ugly.

Tarot Talk
Today's Tarot Twosome
Treat it like a horoscope or fortune cookie reading.
That's how it's designed ... but do pay attention to it.
I promise you I am -- because they make so much sense!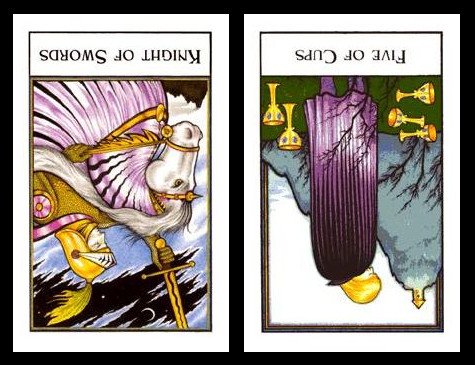 You're grieving, dealing with memories of a loss, disappointment, ending, setback, death or serious injustice. You're looking for answers. You want to understand what happened and why, what it meant -- and what it means now. This affects your state of mind and plans, your current progress and choices.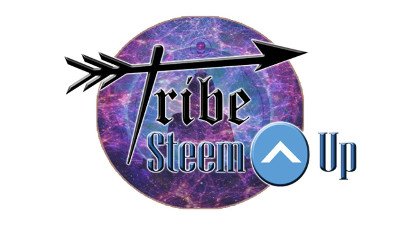 The 8 Pillars of TribeSteemUp

#thesteemengine
#thealliance
#qurator
#tribesteemup