Living Luxury Off The Grid - Dump and Dash!
The joys of working an archeological dig aren't even a little offset by the realization :

I am digging through someone's old junk.
---
---
Our property, Snowslide Gulch, has been inhabited a minimum 100 years. We have a photo of some farmers who lived on this site back in the 1920's when it was still being mined and cut for lumber.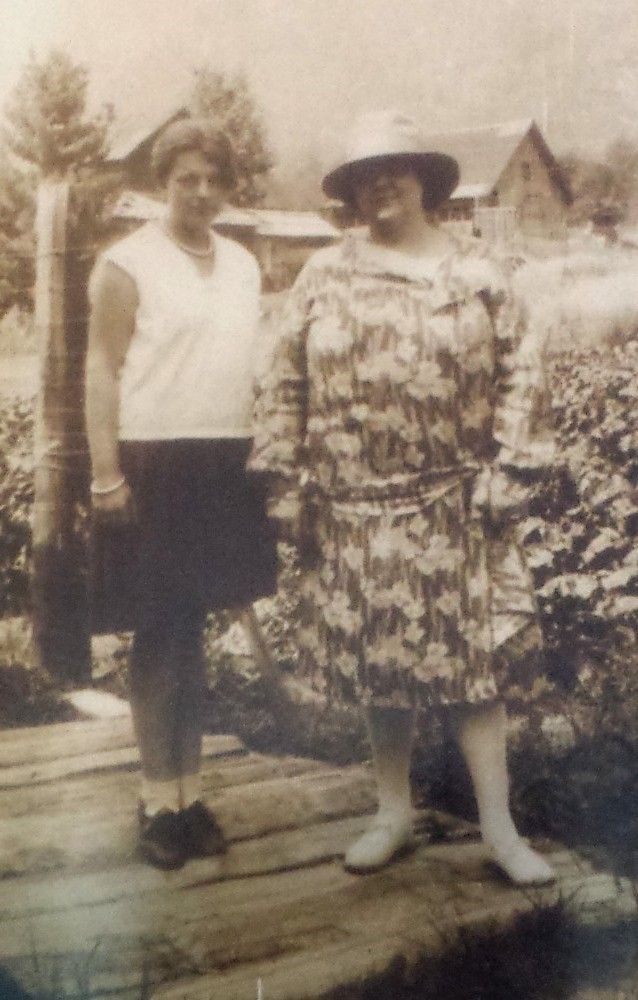 I am told that this family (with a father who is not pictured) worked a garden and sold the produce to the mining and lumber companies that worked the area. The girl in this picture (as I was assured) was considered a local beauty.


Because our property is inaccessible by road (they tried one back in the 20's but it kept washing out and it was expensive to repair) people would bring large things over that they needed but they didn't make a heroic effort to drag it back out when they were done using it.


@customnature's "Abandoned Shit Weekly Contest" No. 3, 'Vehicles' reminded me of a few of the things stuck in our own personal dump. Hence I provide my submission: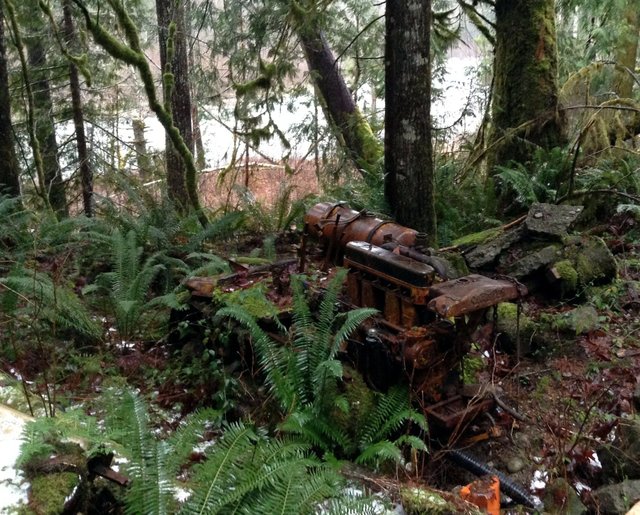 An old caterpillar tractor - click to enlarge
---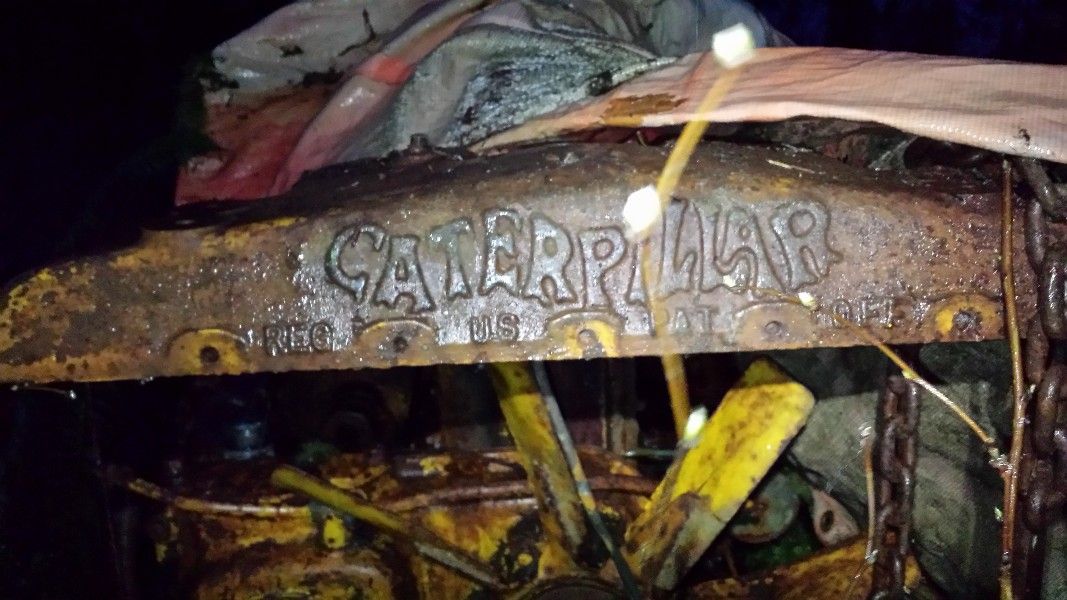 It's hard to see in the pic, but the logo on the front above the nonexistent grill is quite clear
---
And just because they are there (not my entry), a couple more we have in the dump: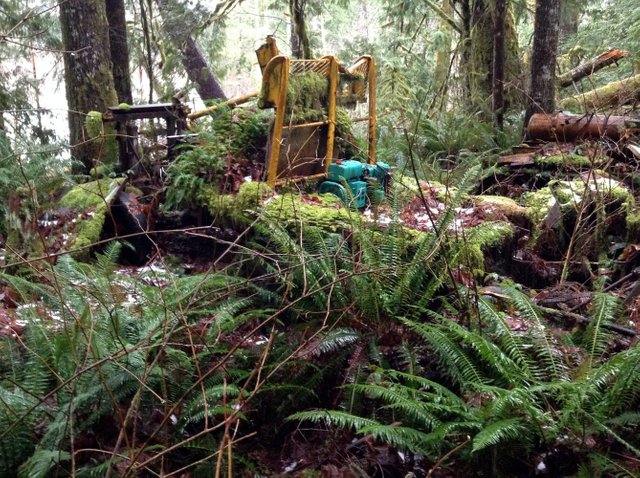 A flatbed utility truck - whatever is on the bed now is definitely a more recent gadgetty thing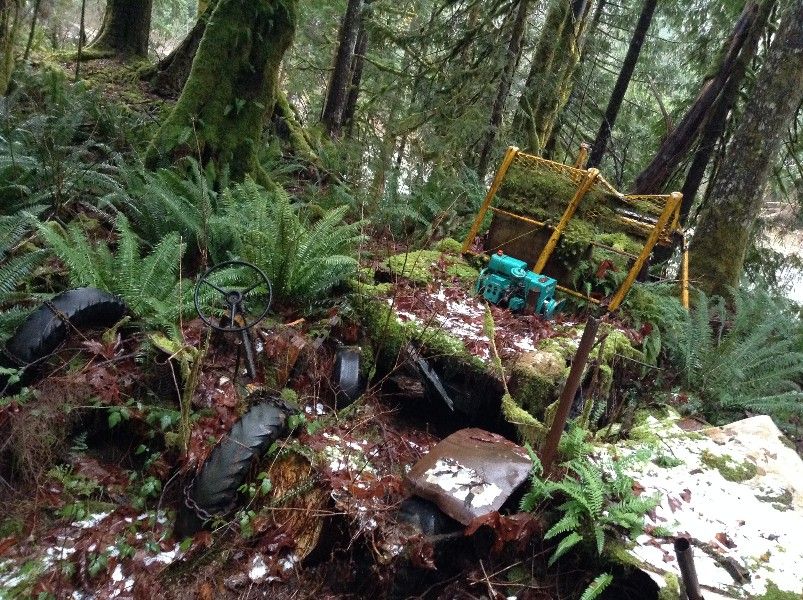 And behind it, an old farm tractor that is almost completely buried under fall leaves.
---
---
To read more why we have all this 'Abandoned Shit':
Living in Luxury Off The Grid - with cable car adventures!
Living in Luxury Off the Grid - How the Tingle of Camo Ignites the Soul!
---
---
---
Read on at: