[ATOMY-P1] Atomy Hair and Body (4 Set)
Atomy Hair and Body (4 Set) terbuat dari ekstrak tumbuhan herbal alami yang menimbulkan perasaan bersih dan menyegarkan yang berguna untuk membersihkan kulit dari kotoran, keringat dan sebum.
---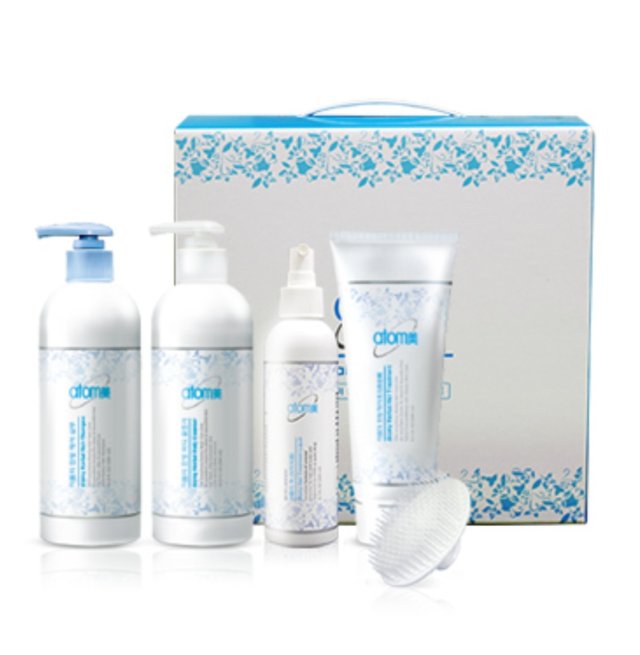 ---
Atomy Hair and Body (4 Set) terdiri dari :
1. Atomy Herbal Hair Shampoo : untuk mengatur berbagai elemen yang menghalangi kulit kepala dari pori-pori rambut serta elemen yang mengurangi kebersihan kulit kepala. 2. Atomy Herbal Body Cleanser : untuk memberikan kesegaran pada tubuh dan meningkatkan efek pembersihan. 3. Atomy Herbal Hair Treatment : untuk orang-orang yang memiliki masalah dengan rambut yang kasar dan bercabang. 4. Atomy Hair Tonic : untuk perawatan cairan harian dan untuk menjaga kebersihan kulit kepala, membantu membersihkan kotoran pada pori-pori, perawatan yang seimbang untuk menjaga kesehatan kulit kepala.