Kadra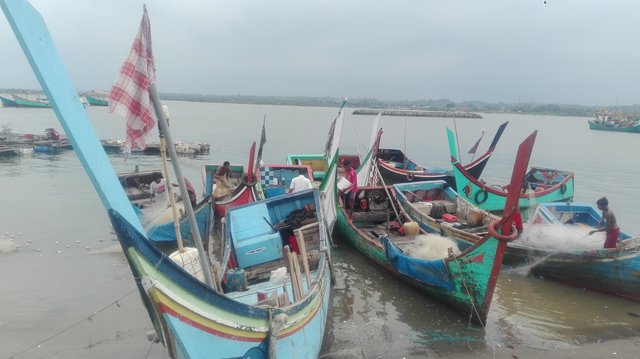 Kadra salah satu ikan yang digemari banyak orang, terutama orang Aceh. Ikan ini biasanya ditangkap dengan dijaring. Biasanya para nelayan Pusong, kota Lhokseumawe menyaring kadra dengan memakai boat, sejenis perahu sederhana.
Hari ini aku bersama Maroet sengaja mengunjungi sudut kota Lhokseumawe tepatnya di kawasan Pusong. Pusong menjadi pusat kaum nelayan melabuh ikan. Di antara sekian ikan yang dilabuh di sini adalah kadra.
Satu hari yang lalu Muhar mengundang ku untuk mencari ikan kadra. Muhar adalah penduduk asli Pusong. Dari Muhar aku mendapat banyak pengetahuan seputar ikan kadra.
Hari ini kami masing-masing mendapat satu kilo kadra dari Muhar. Sayangnya aku lupa mendokumentasikan ikan-ikan kadra yang kami dapat dari Muhar atau kami sering memanggil nya Sopo. Karena dia sangat mirip dengan pemeran Sopo dalam salah satu film animo di Indonesia.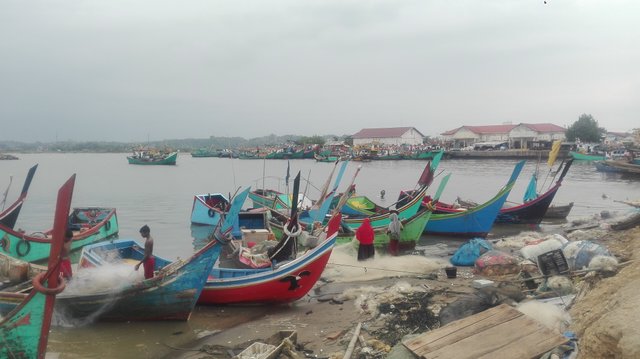 Kadra One of the fish loved by many people, especially Acehnese. This fish is usually captured with a net. Usually the fishermen Pusong, the city of Lhokseumawe filter Kadra by boat, a kind of simple boat.
Today I was with Maroet accidentally visited the corner of Lhokseumawe precisely in Pusong area. Pusong becomes the center of fishing in fish. Among the many fishes that are reaped here is Kadra.
One day ago Muhar invited me to find Kadra fish. Muhar is the original resident of Pusong. From Muhar I got a lot of knowledge around Kadra fish.
Today we each got a kilo of kadra from Muhar. Unfortunately I forgot to document the Kadra fishes that we can from Muhar or we often call his Sopo. Because she is very similar to the actor Sopo in one of the Animo movies in Indonesia.