AUDACITY
AUDACITY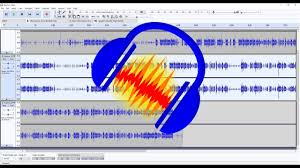 Audacity is a powerful audio editing softower. High quality audio export . Differents types of effect ,
Audacity can import many common audio file formats, including WAV, AIFF, and MP3.
If the optional FFmpeg library is installed, a larger range of formats, including WMA and the audio content of most video files, can be imported. Audacity cannot import copy-protected music files.
The recordings on this site are free, distributed under the Creative Commons Attribution-Sharealike license, which gives you the right to create a derivative work without paying royalties, as long as you give credit and make your derivative work free, too. This is similar to the license for Audacity, which allows any devloper to modify it and redistribute it for free.
Effects like
1,Bass and treble
2,Echo
3,Reverb.
4, Reverse
5, Leveler.