AUREUS NUMMUS: A TRUSTED CRYPTOCURRENCY FOR PAYMENT AND SAVINGS BACKED BY GOLD.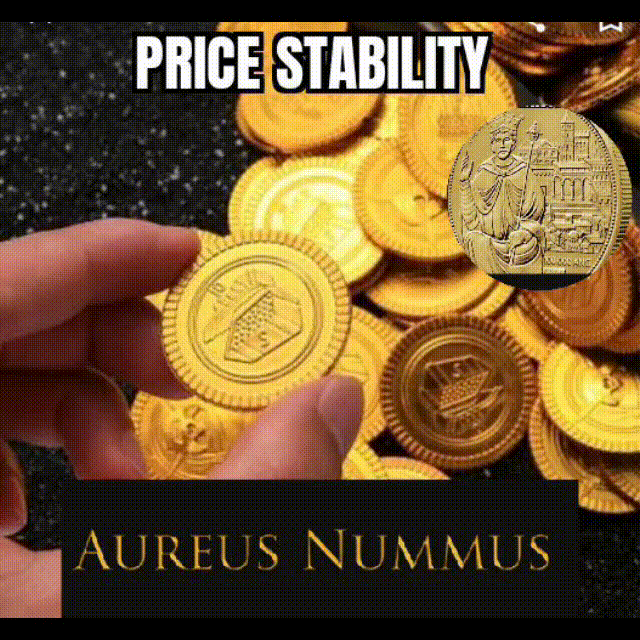 Have you ever thought of owning a piece of Gold but it seems difficult? Do you have a dream of saving in Gold? Do you really want to actualize this Dream? Are you tired of the stress in the traditional financial payment system? If your answer to these few questions remains 'yes' then I have good news for you from AUREUS NUMMUS .
WHY DO WE NEED GOLD OR IT EQUIVELENT AS MEANS OF PAYMENT ?
In the traditional financial world of Fiats, we have witnessed how these currencies lose values from time to time. Also, coming to the cryptoworld a lot of investors have lost their assets due to market volatility. We have so many projects who promised great profits yet the price ended up dumping thereby causing investors and traders to lose a whole lot of money. These and many other reasons create the need for the use of Gold or its equivalent as an instrument for savings and payments.
Interestingly, buying and saving in Gold is a sure system of savings because the price fluctuations you experience in Crypto and the devaluation you experience in most physical currencies cannot be found in Gold market. It feels good having your assets increase in value over time rather than decreasing and becoming useless.
However, the challenge has been how to get the opportunity of buying and having our savings in physical Gold or buying a Physical Gold without being scammed of cheated upon and being able to make payment with a currency that is fast, secure and stable. Hence the need to create AREUS NUMMUS.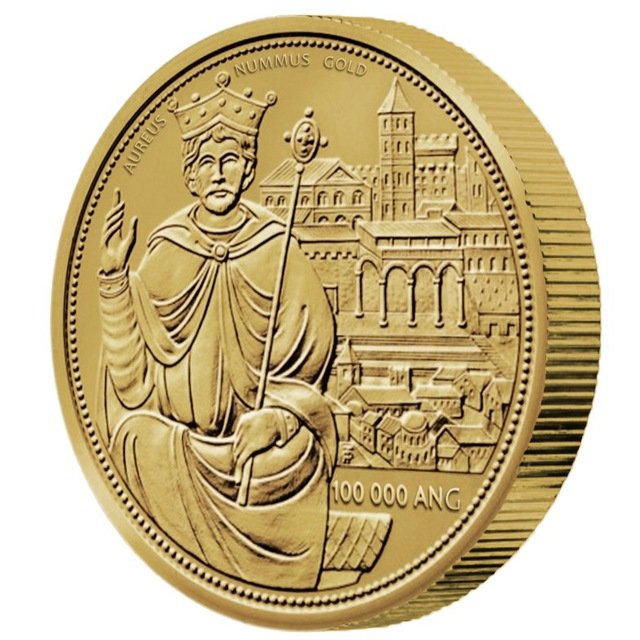 THE MISSION OF AUREUS NUMMUS
AUREUA NUMMUS is a digital coin and assets created to solve the problems encountered by people all over the world while saving or carrying out payments in other currencies. AUREUS NUMMUS is completely backed by physical Gold and have interesting features which make ANG the best cryptocurrency for fast, secure and safe payment instrument globally.
THE BENEFITS OF USING AUREUS NUMMUS (ANG)
There are several benefits you stand to enjoy while using this ANG. I will mention a few here:
-Unlike the traditional banking system, investors do not have to pass any tedious KYC process before buying ANG coins.
The high rate of inflation affecting the traditional currencies cannot affect ANG since it is backed by Gold. As long as the value of Gold remains stable, the value of your investment in ANG also remains stable.
Created on the blockchain and using Erc20 smart contract ANG investors do not need trust to buy.
The risk of losing your assets which is usually found in other cryptocurrencies and traditional banking system is not found in ANG
Holding ANG is equivalent to holding a piece of physical Gold. In buying 100,000 ANG you are otherwise buying 1ounce of physical Gold bullion which is 99.7% pure gold and the value will ever remain same.
-ANG has a fixed supply that cannot be changed, it is not a minable coin therefore its initial total supply can't change.
The decentralized platform of the blockchain technology makes ANG transactions to be free from third party or intermediate interferences.
As an investor you can easily exchange ANG into any other Fiat currency, cryptocurrency or precious metal of your choice per time without stress.
With ANG buyers do not require any bank account for transactions or to invest. There is no credit card required every process is simple and safe.
No single authority is able to control the price and transactions of ANG, it is Autonomous as a result, free from fraudulent activities and scammers.
HOW AUREUS NUMMUS REALATE TO GOLD AND USD
The 100,000 ANG = 1 ounce of gold bullion is made possible by placing the Aureus Nummus in 1; 1 basis on directly allocated physical gold or Gold equivalent. This is also to say that for every Aureus Nummus bought by the public, the amount of physical Gold equivalent to that amount will be put into a trust account. Everyone who holds ANG will be able to ask for it to be changed to physical Gold any time.
-1 ounce of gold bullion is approximately 1,500 USD this may fluctuate a bit depending on the daily price of gold.
-100,000 Aureus Nummus digital coins is same as 1 ounce of gold bullion.
-1 Aureus nummus coin is same as approximately 0.015USD.
To every 100,000 ANG a user buys, 1 ounce of gold bullion is deposited in the reserve
Right now token sales is going on and you can get double amount of token when you buy upto 5000 ANG token. Buy through this link: https://an.gold/product/aureus-nummus/
There are other great benefits and advantages of using ANG as a means of payment that I have not mentioned in this article, I will therefore advise that you go through the well-designed website https://an.gold/portfolio/what-is-the-aureus-nummus/ and a self-explanatory whitepaperhttps://an.gold/wp-content/uploads/2019/08/AN_presentation_wd.pdf where you can learn more about why ANG is the best savings and payment option.
For more information p lease make use of the links below:
Website : https://an.gold/portfolio/what-is-the-aureus-nummus//
Whitepaper: https://an.gold/wp-content/uploads/2019/08/AN_presentation_wd.pdf
Telegram: https://t.me/AureusNummus_community
Facebook: https://www.facebook.com/aureusnummus/
Twitter: https://mobile.twitter.com/ANummus
LinkedIn : https://www.linkedin.com/company/aureus-nummus-gold/?viewAsMember=true/
Instagram : https://www.instagram.com/aureusnummus/
Authour's details:
BItcointalk profile : https://bitcointalk.org/index.php?action=profile;u=1760015;sa=summary
Bitcointalk name : nesbee2