Fundition Updates & Transparency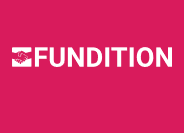 As can be seen in the
DONATE
section of the page
Fundition.io
is being utilized for donations in
Steem
.
As with many of the fundraising sites out there, Fundition has an "Update" (News) option for the fundraising initiatives.
Link: https://fundition.io/#!/@bushfires/h72ilsksb/news
To date we have made only 2 updates:
#2 For Those Who Are Wondering WHY
While via our Twitter account, there are Retweets and Shares done of Information revolving not only around the initiative but also of the daily events and news on the actual fires and the recovery process.
If you are on Twitter, Please click Follow on @ Bushfires.info
There is no rampant retweeting or spamming, simply a Tweet and a few retweets at most daily. Although we could retweet all day long, the goal isn't to cover peoples walls on that social media site. But rather to raise awareness of what exactly has happened to date and still happening even as this post is being written.
To raise peoples awareness of the scale of disaster that has happened.
So many people have little to almost no idea of the world scale disaster that has been going on for months now.
To help give a better idea of it, this following video may help:
While there are so many people yelling about CO2 emissions being created by various countries out there, such as the largest producers of CO2, China, India, Russia and the list goes on. Who obviously have no intention to reduce their CO2 emissions, and other countries are definitely taking steps to reduce emissions as the facts show (from over the past decade and more). This disaster, which could have been put to a stop much easier if the relevant preventative measures were to have been taken, has produced a cloud of smoke much bigger than the whole of Europe. How much CO2 has been added by it? idk.
But it is more than what anyone of those who are talking about it all over the mass mainstream media sources seem to be worried about. So it seems to many of us who are watching "the news".
Hence there are many reasons for sincere people, without any hidden agendas to start taking real action, in all fields that are for the good of humanity.
Immutable ledgers, such as those that blockchain technology offer are a transparent, open and public means of transferring data, anything from information, news and definitely monetary transactions.
Hence why Bushfires.info does not accept any "cash", only crypto currencies.
Transparency must be ensured to the highest degree along all steps in the process.
Just have a look at the second update on Fundition and it will all be fully clear to you as to why this is more than necessary.
Thank you for your time.
Hope you can share this post on the social networks you are on.
For bushfires.info
---
Posted from my blog with SteemPress : https://bushfires.info/blogging/fundition-updates-transparency/
---