Mother's Day!!!
So Sunday was Mother's day here in Australia. It is the one day a year we're I get to do nothing!!! Well, that is the plan. My beautiful children make me breakfast, with the help of their dad, and I get to sleep in and drink tea all morning.
My morning started of perfect, laying in bed having snuggles with my little princess Miss 1. Who had been up most of the night with a little cold.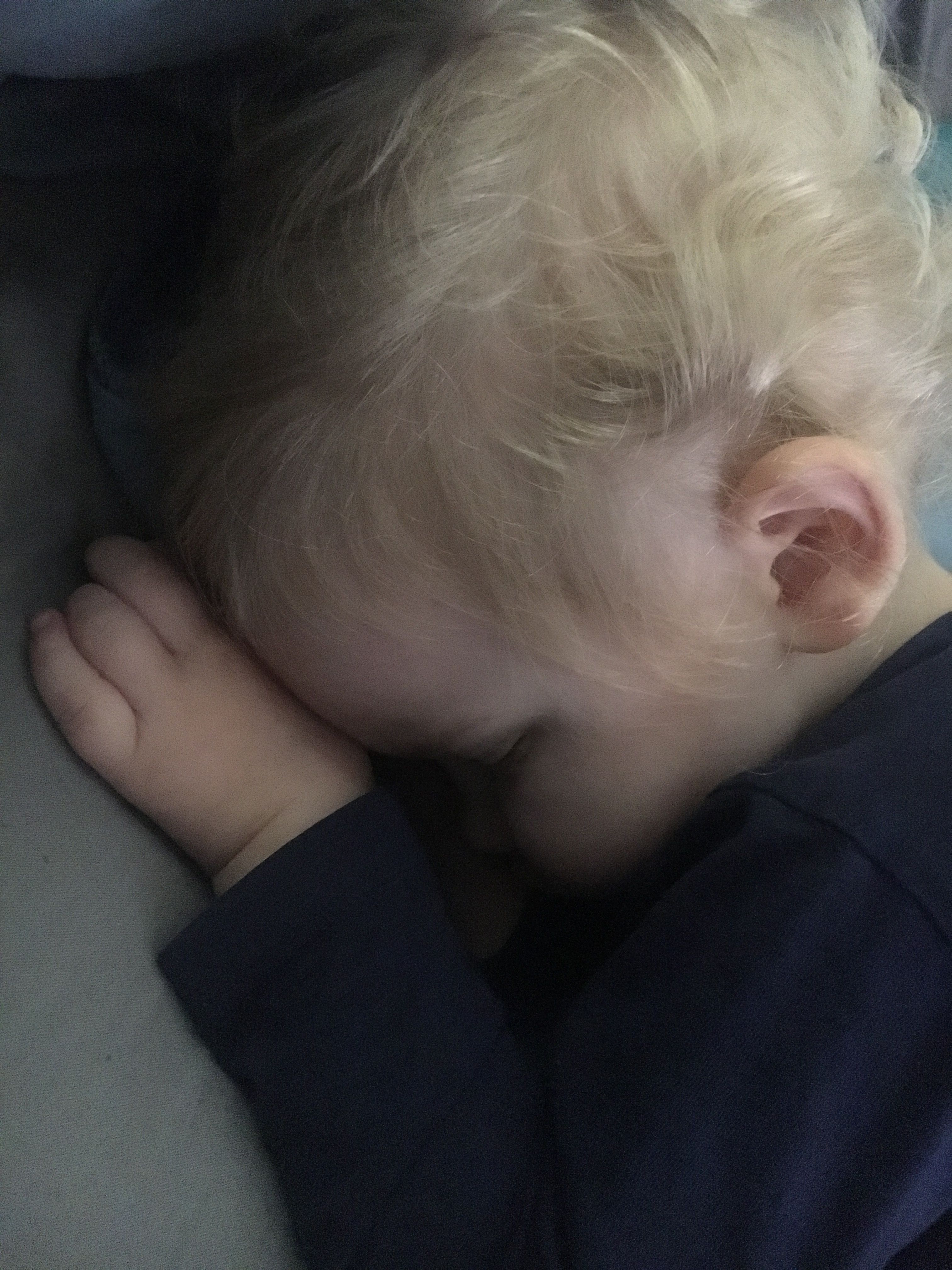 Unfortunately, making a hot breakfast for 8 people is not very easy and although he tries, my partners only cooking ability is the BBQ. So when you have to have three or four things going on the stove at once it can only lead to disaster.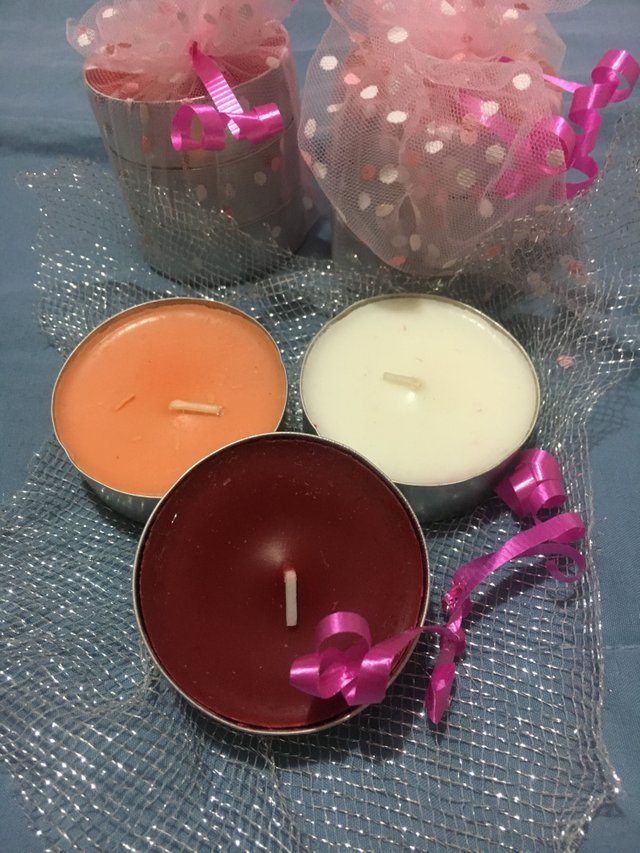 It probably doesn't help that all our children only eat certain things and they all like their eggs cooked in a different way, so when I heard screaming coming from the kitchen, I dragged myself out of bed and gave him a hand.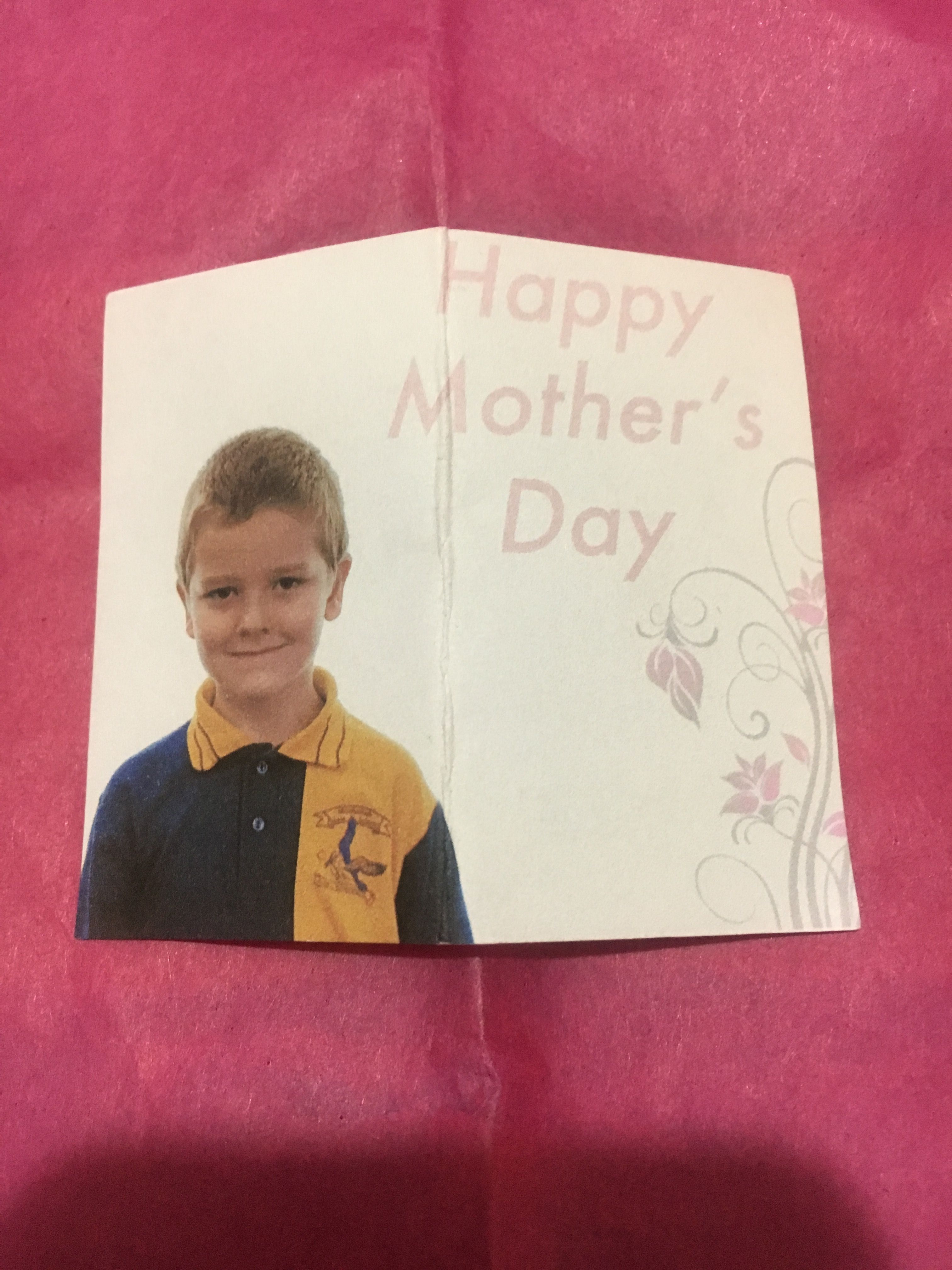 After assisting with the breakfast I made a hasty retreat back to the comfort of my nice warm bed. It has been absolutely freezing here at the minute and I was glad to be all snuggled up.
After the kids had left me in peace for as long as they could manage, they all came in and brought me gifts. I of course had already seen them when they were brought home from school and playgroup but I had my best surprised face ready and waiting.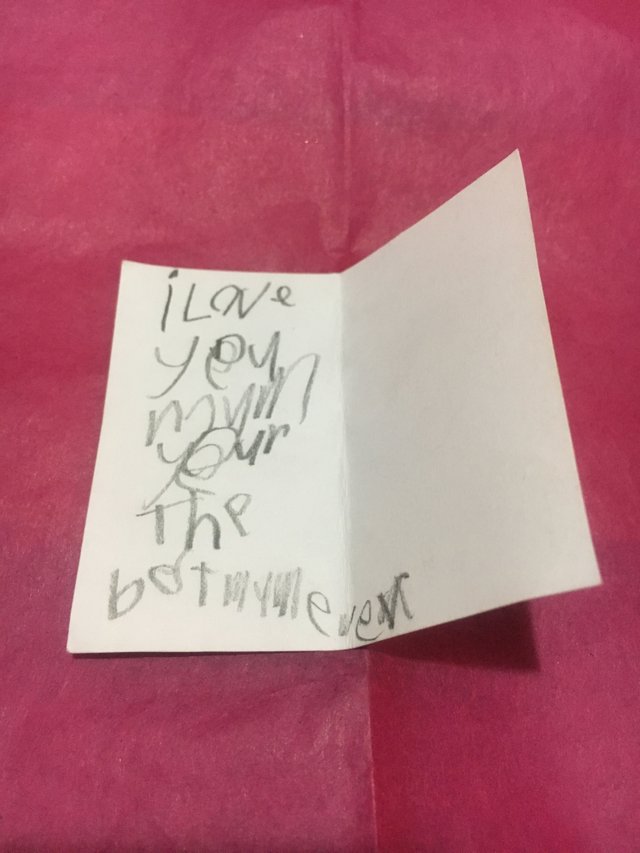 Miss 1 and Miss 3 has made me lovely flowerpot cards, Miss 13 had also made me a card. But the biggest surprise was Master 7 who had not only fooled me by telling me his class had not made anything, but he had also managed to hide his creations all by himself until Sunday morning. I was so impressed.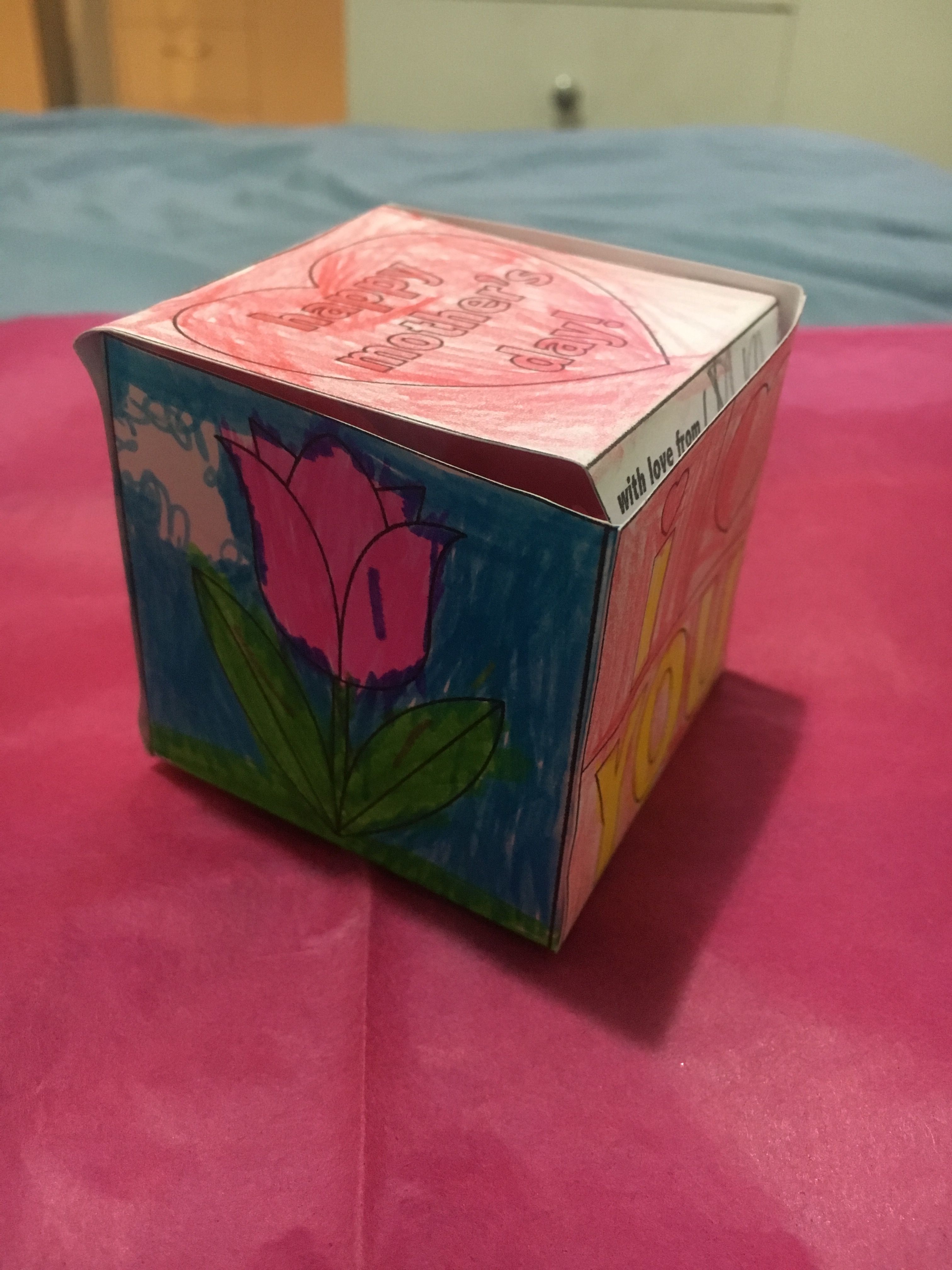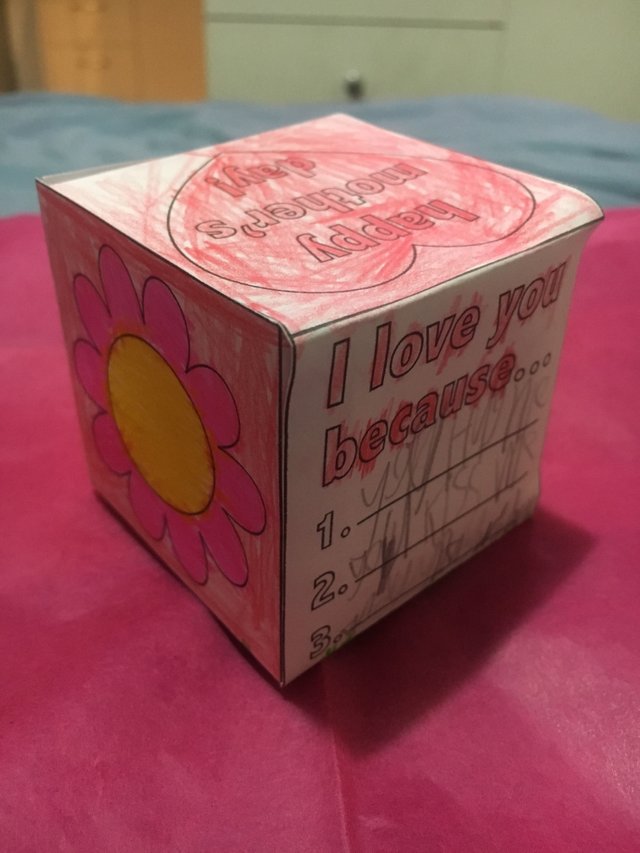 My next big surprise was from Master 5, I knew he had been working on something in class, but I was so proud of what he brought home. He has so much difficulty colouring and drawing and he had created not one, but three gifts for me.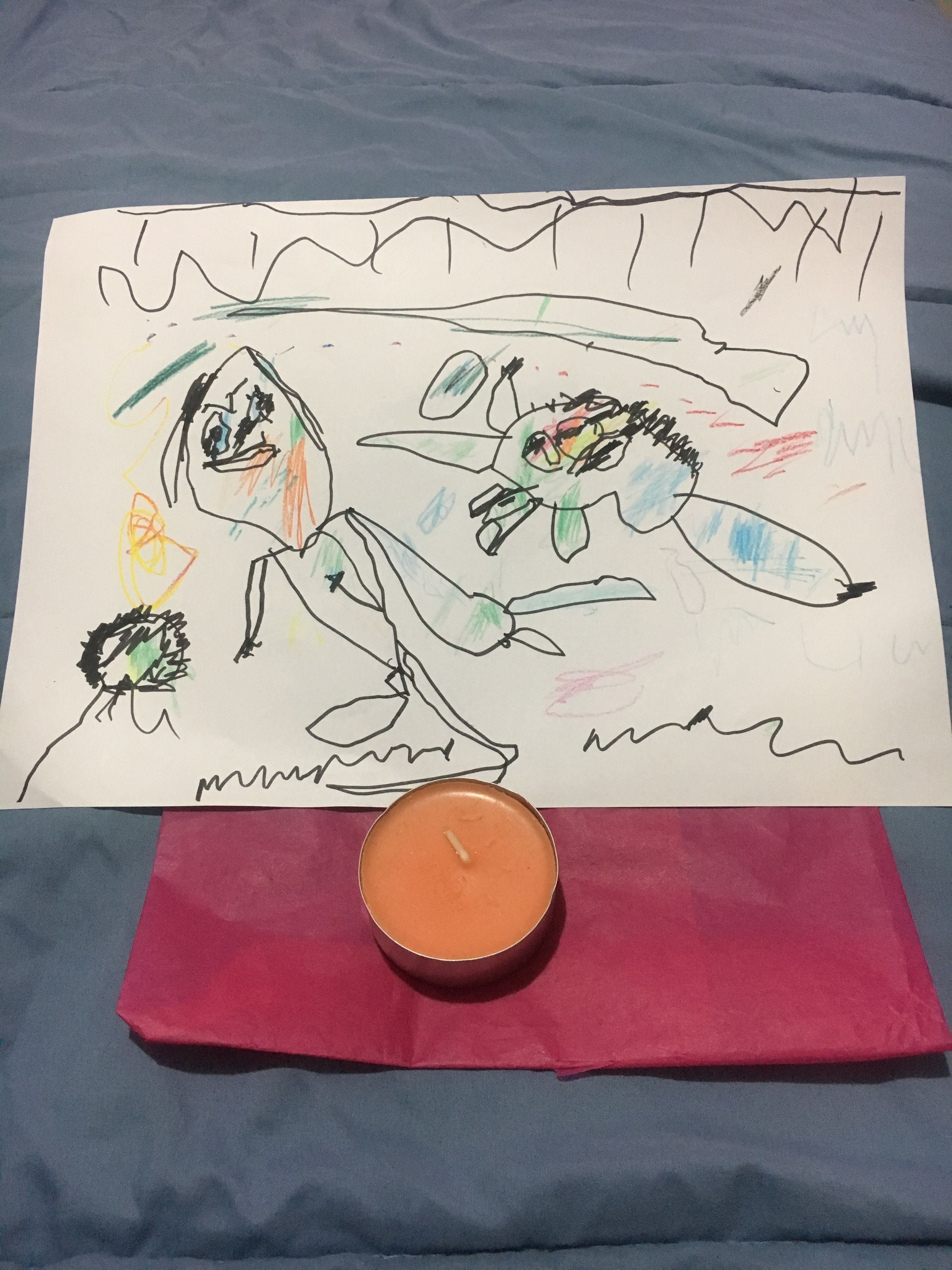 I found out today when his teacher asked if they had made it home that he spent 3 days last week working on his little projects for me. Even giving up his lunch time play to keep working on them when he still hadn't finished by Friday.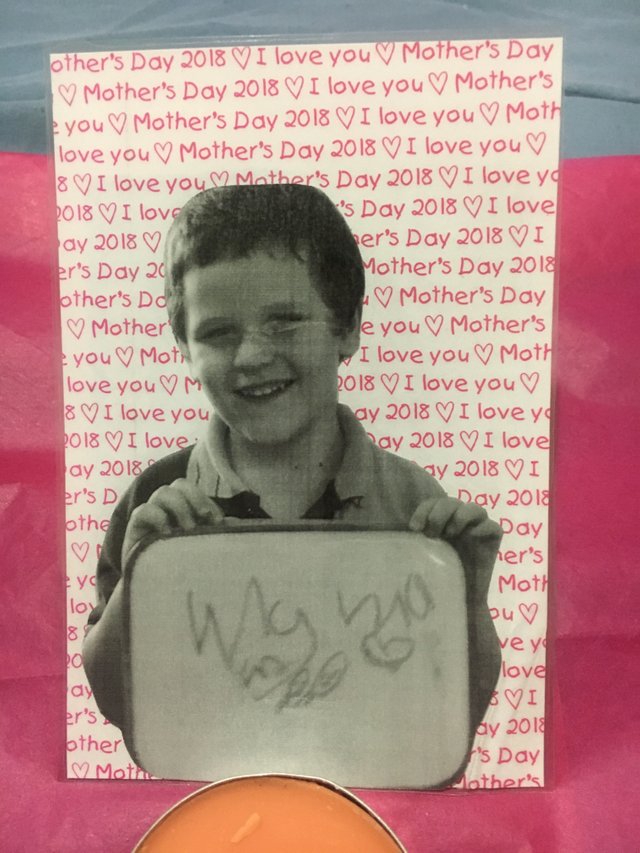 I was moved to tears right there in the classroom. I know how hard it must of been for him and the effort that he had gone to for me was just beautiful. He had even managed to cut his own picture out, a massive achievement, as he is unable to use scissors properly.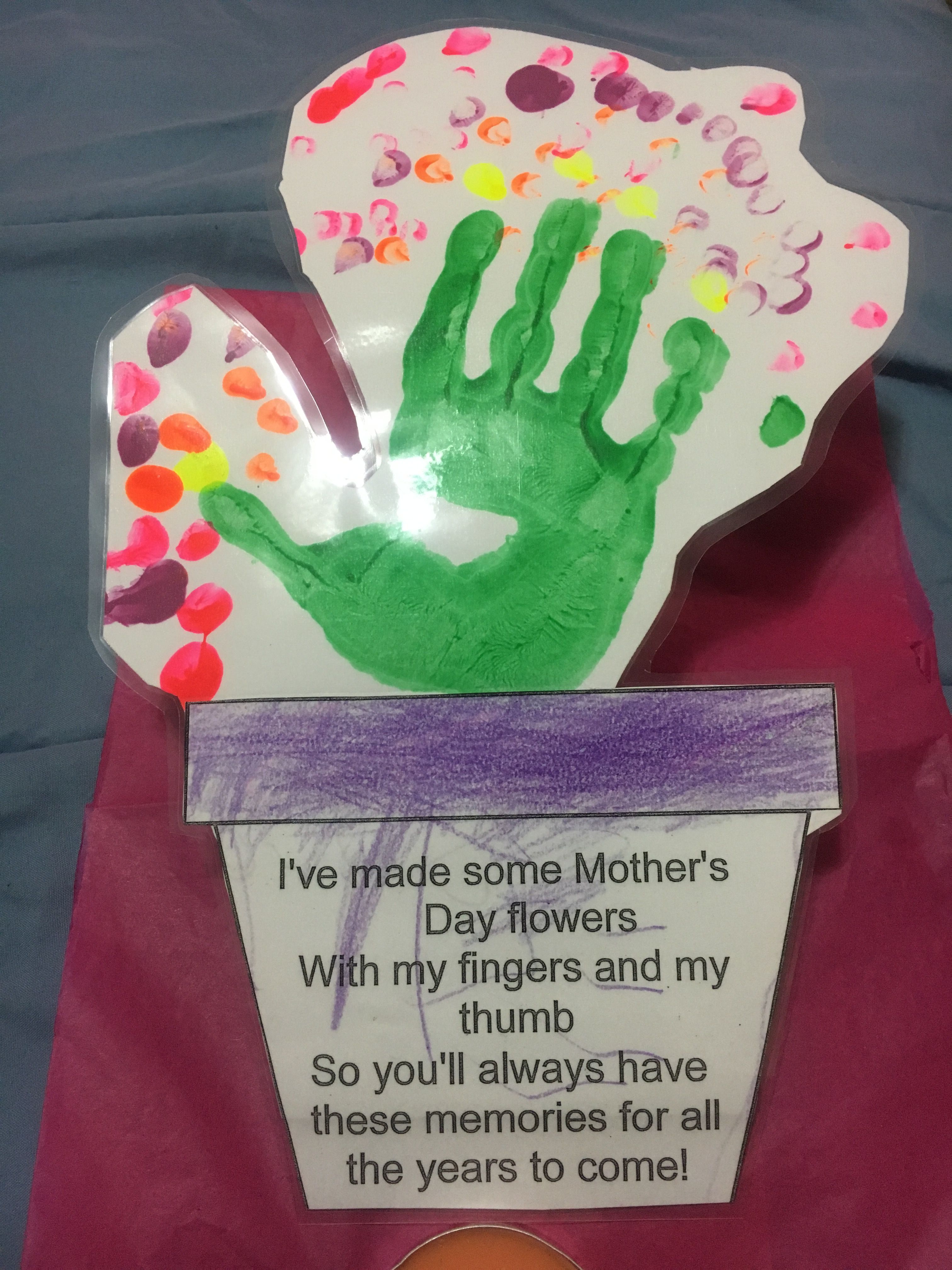 All three of my boys also brought me some beautiful candles. In true ASD style, Master 10 walked over to the Mother's Day stall, purchased his candles and promptly brought them straight back to the car for me to look after. His bluntness and inability to grasp certain situations just crack me up. Even as his friends were trying to tell him to hide them in his bag, he just didn't get it. It was hilarious.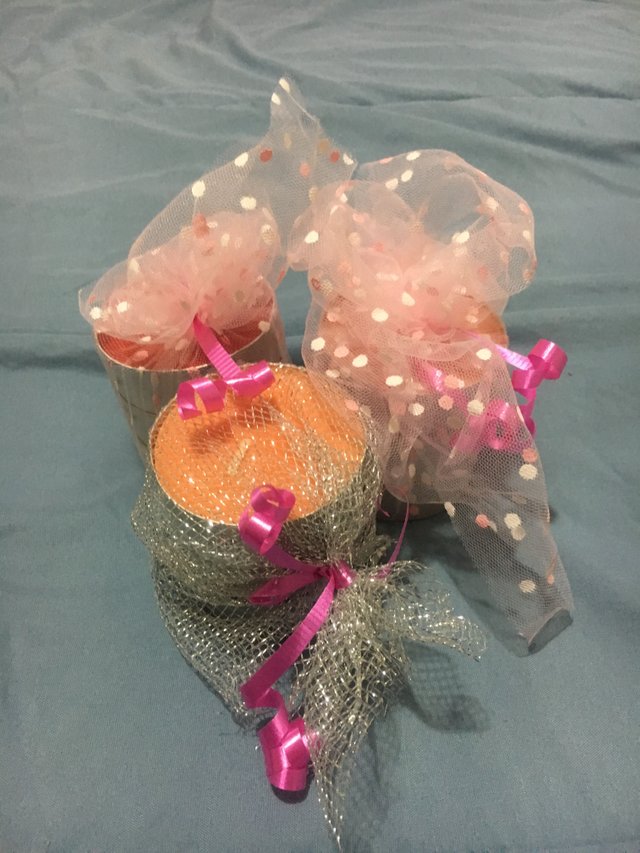 After gifts the rest of my day was spent just spending time with my babies and hanging out at home, although it was a lovely day outside it was to cold to take my munchkins out (they don't handle heat or cold very well) so we were all content to just be together.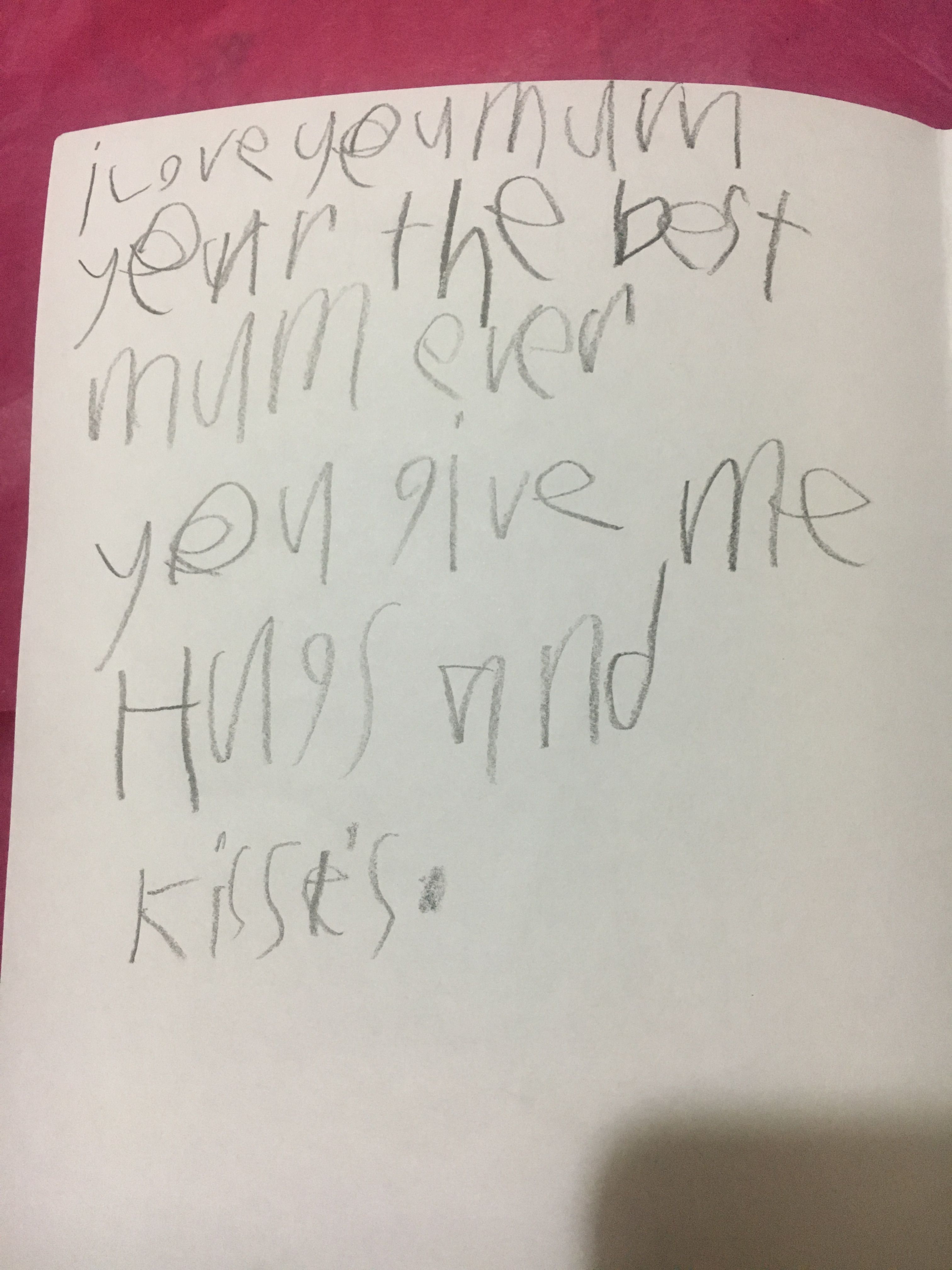 I truly am blessed to get to be their mother. Every day they surprise me. Their beautiful little smiles just melt my heart and I couldn't be prouder of any of them.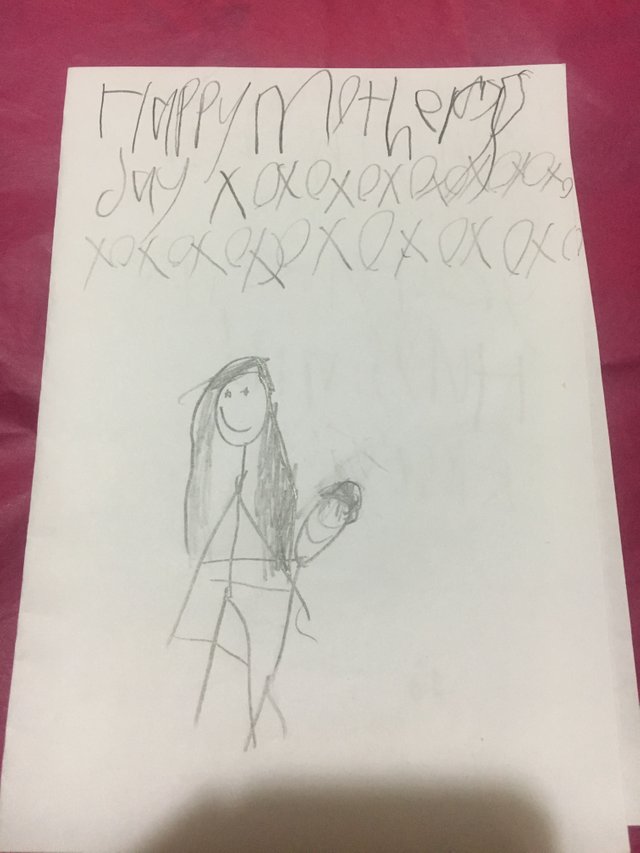 Being a mother is the hardest job in the world, but it is also the most rewarding and inspiring thing I have ever done in my life. My world is complete thanks to my beautiful children.
Happy Mother's Day to all the mothers out there.