Under 8's Day: Part One! Massive sensory play session!!!
This week in Queensland all the state school participated in Under 8's Day. It's a day when all children under 8yrs old get to celebrate learning through play.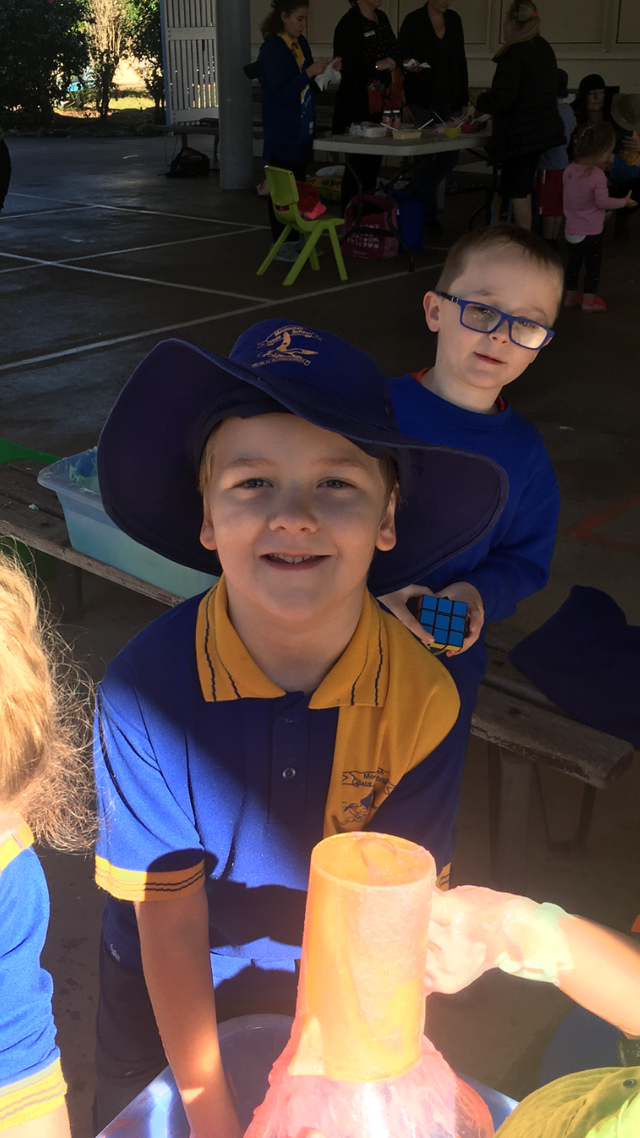 I have to say it has become my children's favourite day of the year at school. The children begin the day with a small assembly in the hall where they get to listen to the band play some songs and then the choir sings. After that they head outside where the fun really begins.
In past years the event had been held on the school oval (it can get a bit messy) however due to the recent rain they moved everything up to the area around the hall, I'm hoping they continue to hold it here next year as it had a lot more seating available and some shade.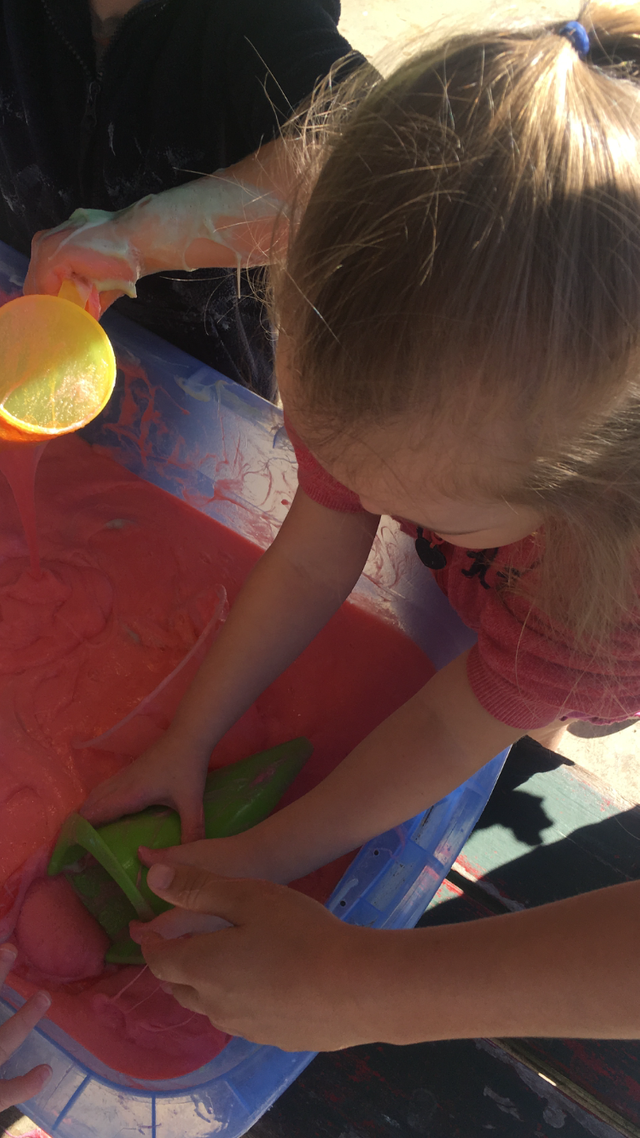 There were so many activities to choose from, face painting, slime, necklace creations, ball zone and cookie decorating to name a few. As I had the little girls with me I didn't get to go around to every activity but we did have an absolute blast playing in the zones we made it to.
First up was the slime buckets. While we have made slime at home I must say we have never made as much as they had on offer today. Miss 3 and Master 7 were straight into it. They had little toys to pour it into however my munchkins were just as happy feeling it squish through their fingers.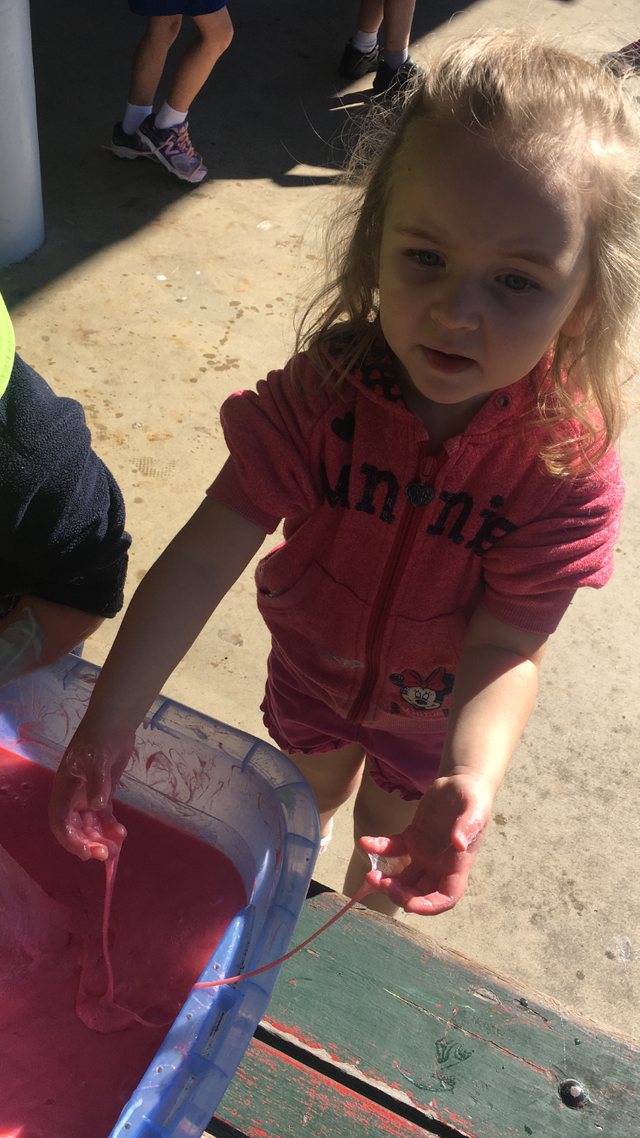 Miss 1 also had a little play with the slime but it all seemed a bit messy to her, she touched it and instantly spent the next five minutes trying to get it off. Master 5 also had a bit of a problem with the slime, he simply touched it with one finger screamed at how yucky it was and ran to find something else to do.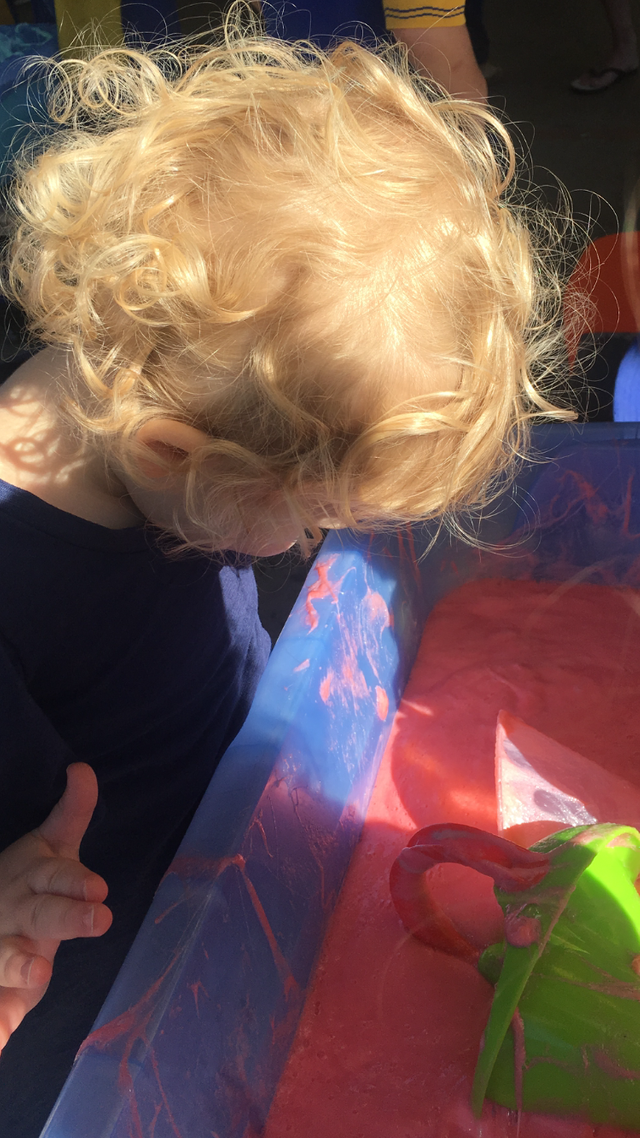 The next activity was playing with the frozen blocks. They had two giant water ice blocks, one filled with shells and beach items and the other with rubber insects. This was a big hit although the kids were frustrated that the ice would not melt faster.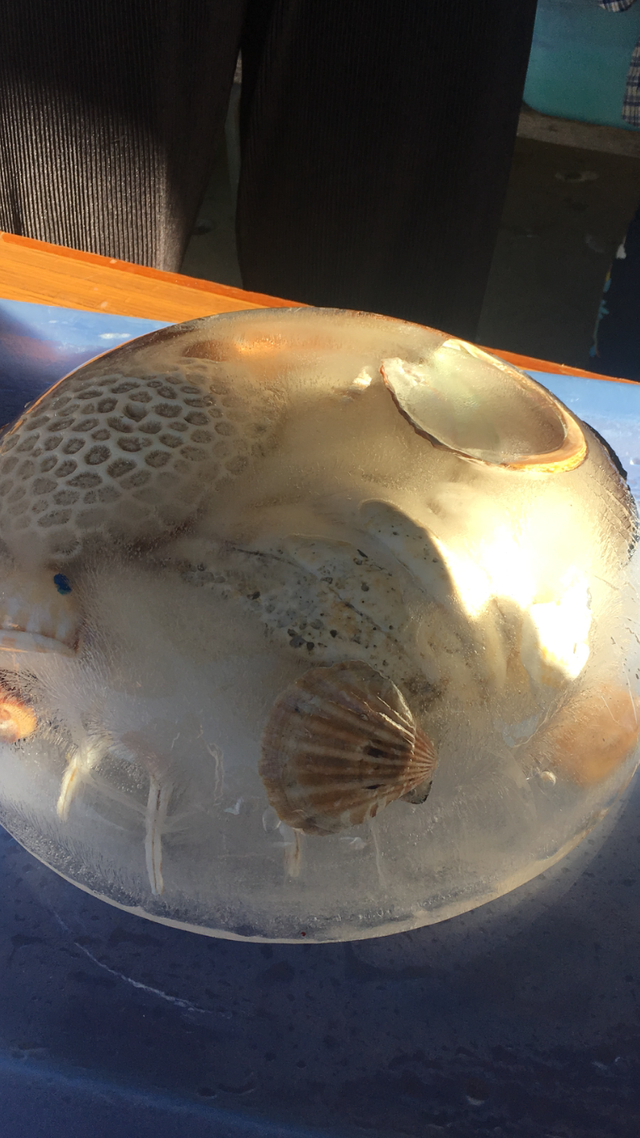 Master 5 managed to get one insect slightly loose however I had to stop him before he ripped the toy to pieces, he didn't quiet understand that the point was to be patient. Again, we have done this at home and I think next time I will use smaller ice containers so that they can help the insects escape faster.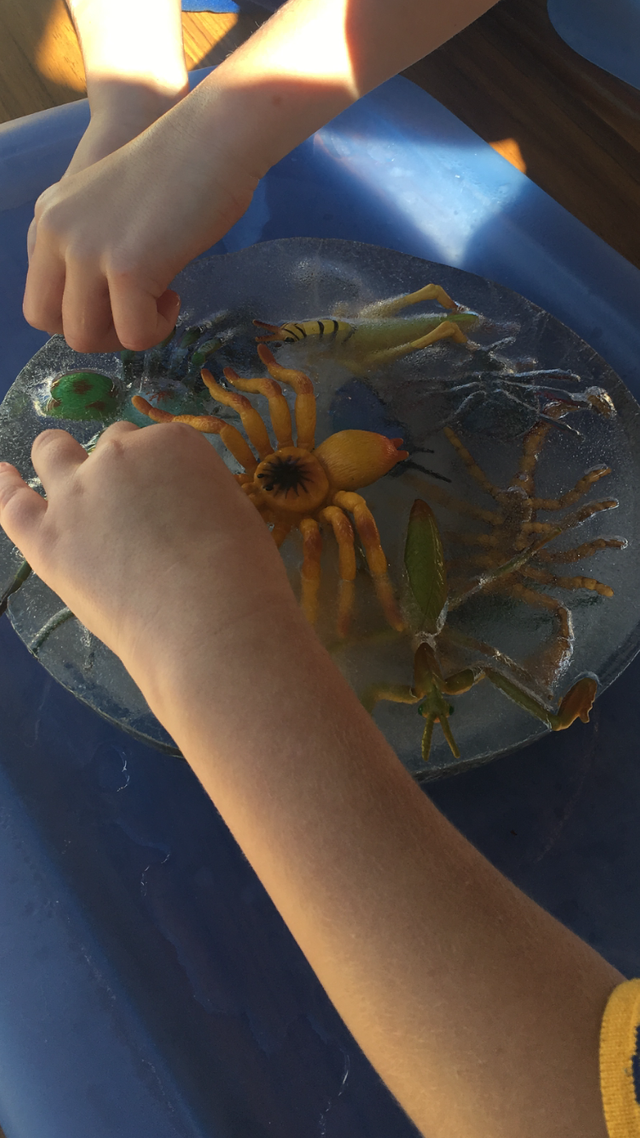 Master 5 ran of after that to go and see the fire truck, the girls however had seen something they found a little more interesting. The cookie zone was calling them! Here he children each got a biscuit and they were able to ice and decorate their very own cookie to have for morning tea.
Miss 1 and Miss 3 both had to have the pink strawberry frosting on their cookies, with a little help from mum, then they were onto the sprinkles. They of course made a huge mess as did all the other kids but it was all part of the fun!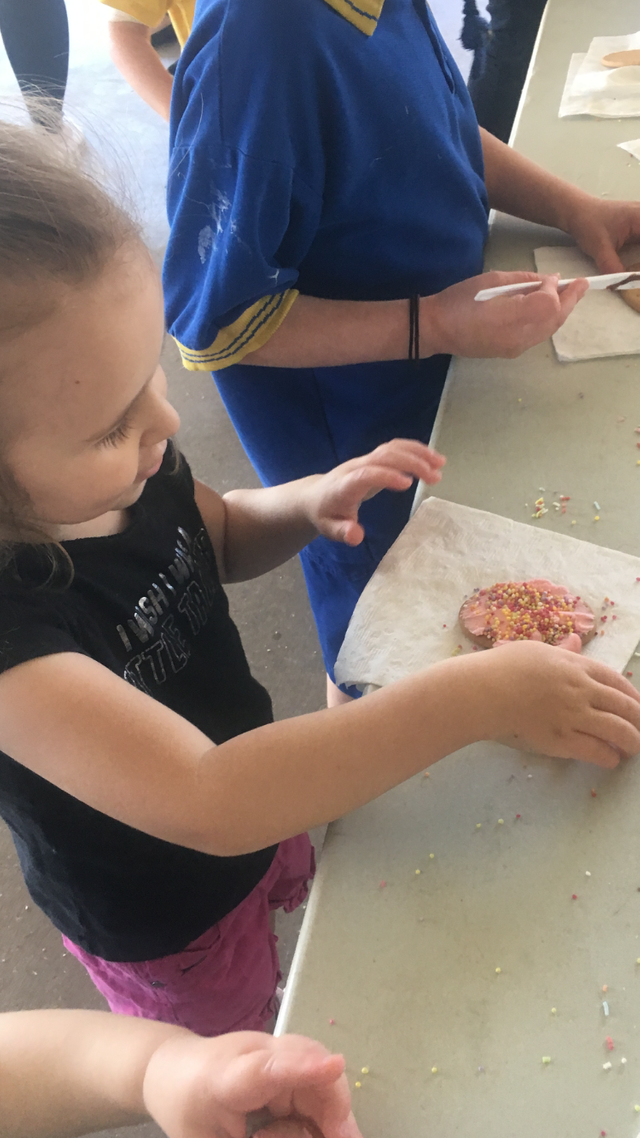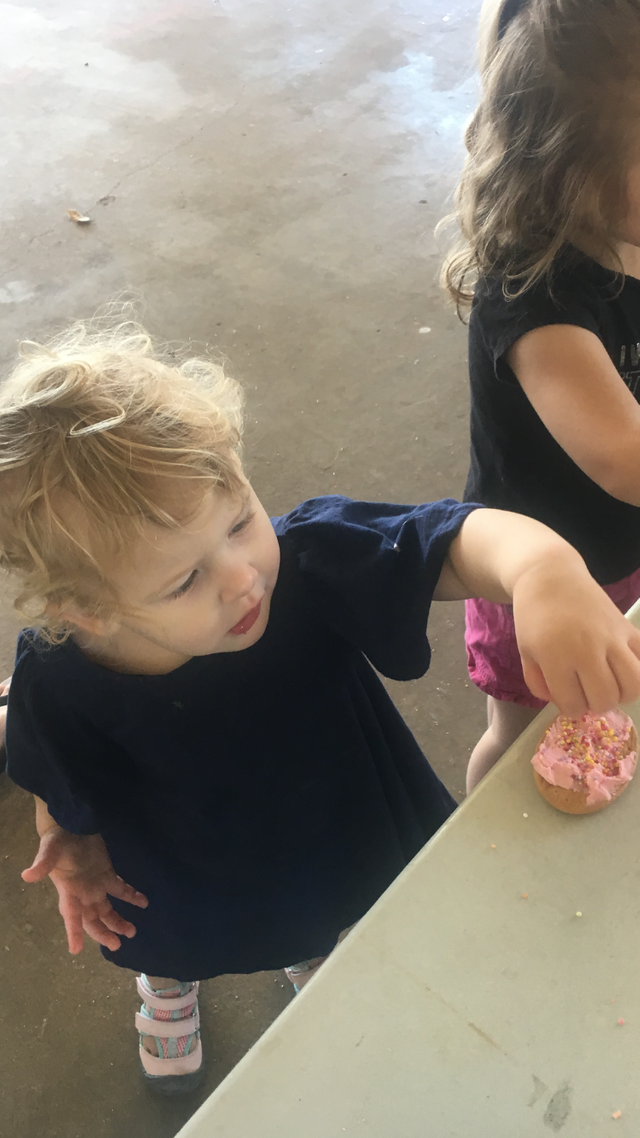 Once they had made their cookies we found a table to sit down at and have morning tea. Neither of the boys were at all interested in food at that time as their were far to many other activities and games to play.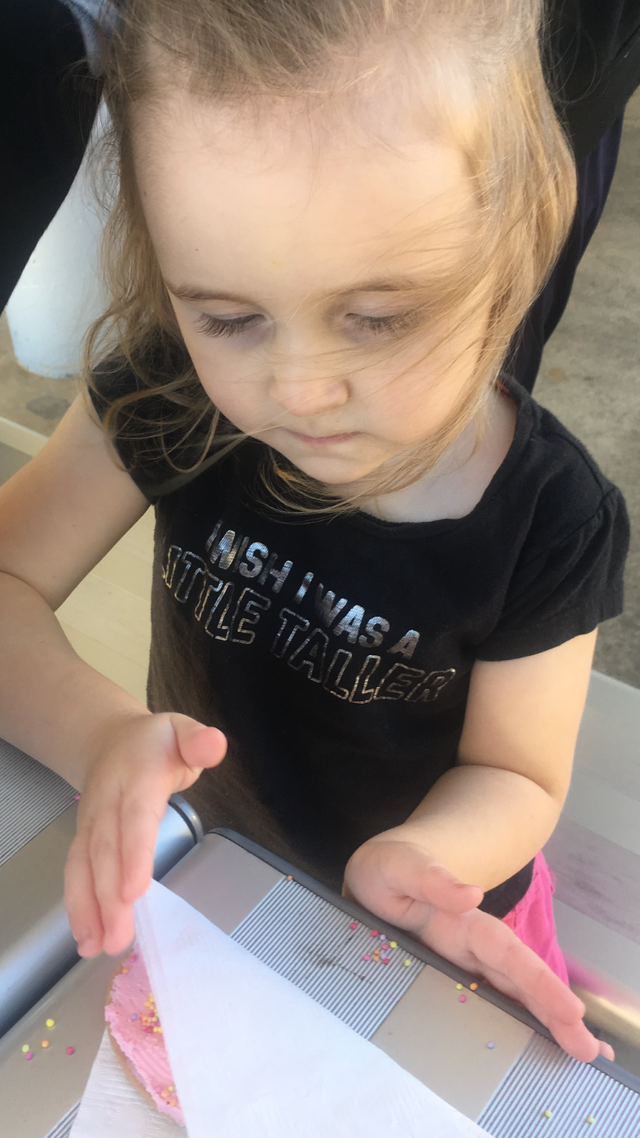 After morning tea Miss 1 discovered the giant chess set. Although none of the children new how to play the game they were having an absolute hilariously fun time trying to move the pieces around he board. Miss 1 in particular looked very funny as the pieces were as big as she was.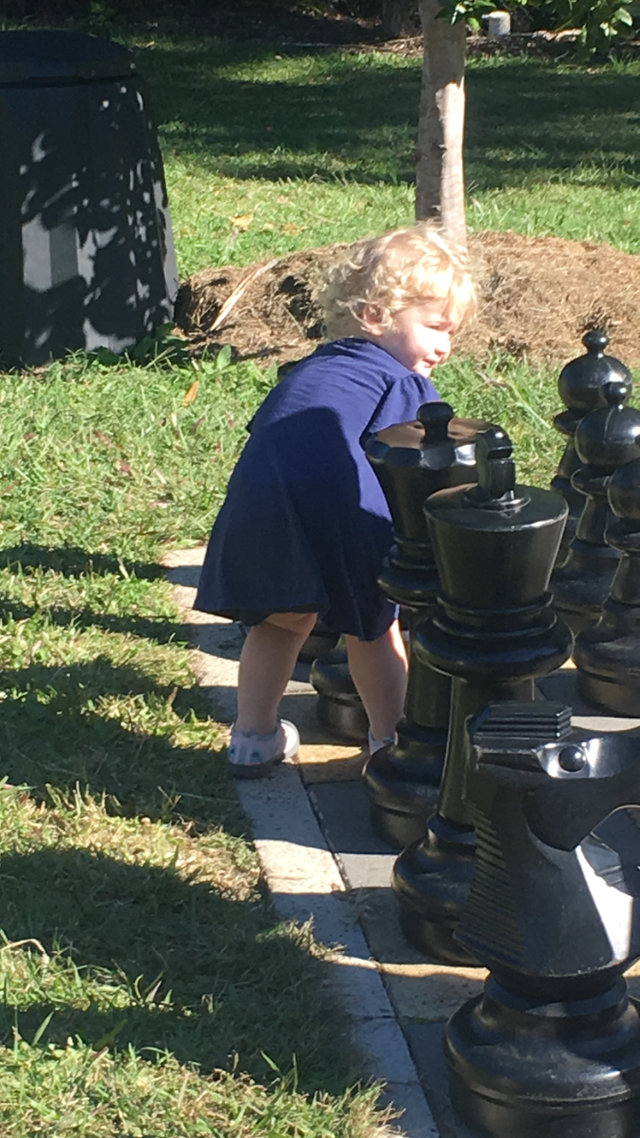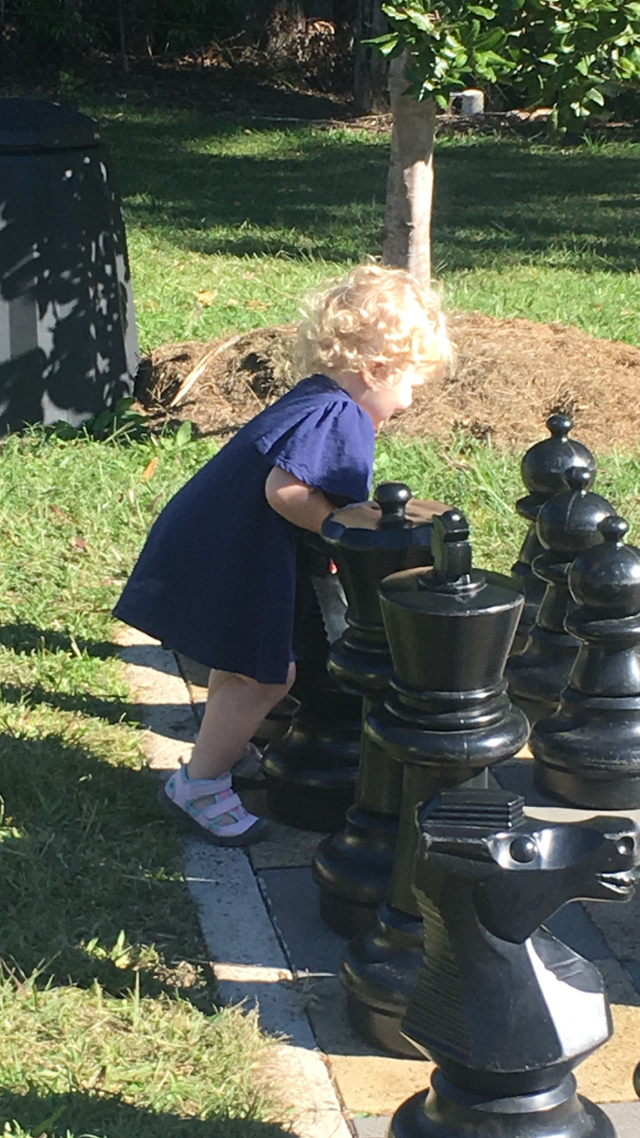 After the giant chess we moved onto heaps of other activities but I will save them for my next post! If your children participated in under 8's day I would love to see what your school or community had planned for your little ones, please feel free to share in the comments.
As always, thanks for reading!