Prosperist XLIV:NIOX Airdrop Coming Soon To NIO Holders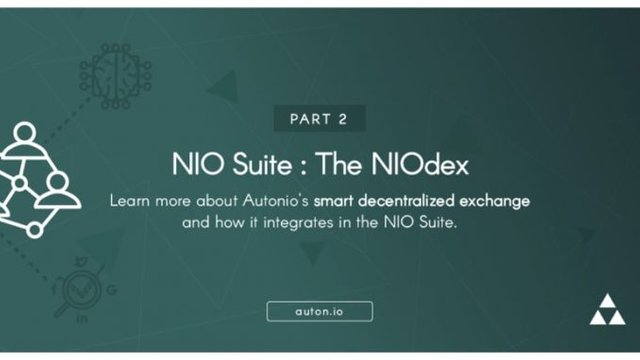 Source
Later this month there will be some significant announcements coming from Autonio, our technology partner. Of many exciting developments is the launch of decentralized NIOdex exchange and a new exchange-exclusive token, NIOX. While NIO is used to allow users to purchase trading algorithms and conduct sentiment analysis on AutoNIO and NIOnet, the NIOX token will be designed to provide users with active staking, security and resilience benefits on the NIOdex platform. The tokens will function independently, however they will be convertible through the NIO Suite's exchange offerings.
NIOX will be airdropped to all current NIO holders. To receive the airdrop, existing NIO holders will be required to lock their holdings for a continuous time period of 338 days, with rewards issued at given milestones, after of 23, 45, 90 and 180 days. NIOX airdrop amounts will increase exponentially over time; meaning that for the first 23 days, users will receive 5 NIOX for each 100 NIO, which will then scale to 10 NIOX and so forth. After nearly one year of lock-up, existing NIO holders can expect to receive 50 NIOX for each 100 NIO locked.
Prosperist Pledge:
If you wish to pledge support to the Prosperism movement, the terms remain the same as previous posts, with the following pledge:
"I pledge to share my SBD+Steem reward from this post with @prosperist to earn Xteem tokens @ 1 Xteem token / $0.01".
Thank you for your continued support.
Cheers :)