Don't be afraid : My Half-assed attempt at review
Hello everyone,
I am still looking for an excuse for why I was off steemit for last two weeks. (Will let you know as soon as I find an acceptable one). So about a couple of weeks back @vincentnijman tagged me in a contest about movie reviews. So I got back to it as soon as possible. Being the Halloween season the contest was about horror movies Steemit Contest: Review A Horror Movie...Badly!
Now my definition of horror has changed over last couple of years, I now consider Dragonball Evolution, The Mummy(2017), Transformers series, New Jurassic Series as horror. Oh!! I have seen horror like 'movie43', Dumb and Dumber 2, Son of mask, anything that rhymes with fast and furious. So you get my point, Right? The goal of any horror movie is to induce fear and thrill in audience. Now the mentioned movies lacks the thrill but they do induce the fear, Fear that you may kill yourself or someone before the end credit. But since its a contest I would stick to the rules and go with the Horror movie which is actually rated and certified as Horror despite the general audience opinion.
And today we have a 2003 critically acclaimed movie by Ram Gopal Verma. Don't ask me why I picked this movie to review. It was just that I asked my friend to pick a number between 1-5 and he picked 3. The only Bollywood movie from the list. And thank god he didn't pick 5 cause I really wasn't in mood for Boa Vs Python.
SPOILERS – There is no need, Because to talk about a movie you must know about the plot and I am not sure whether the events in the movies happened or my imagination, Just to coup up with this bizarre feature film.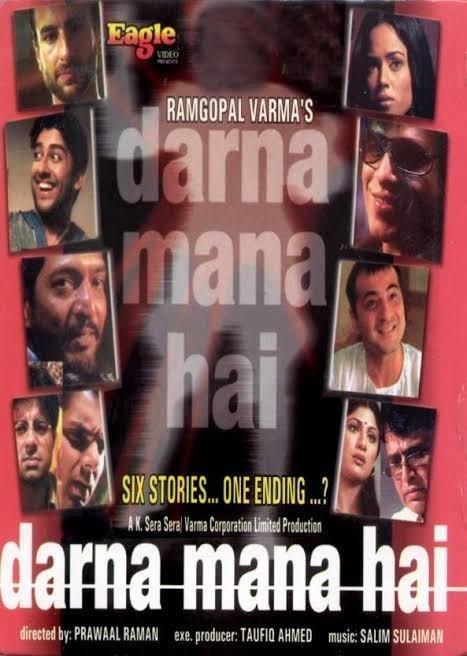 Image source
Without further ado lets jump into 'Darna Mana Hain' (Don't Be Afraid). The movie starts with 6 peoples going on a road trip. Wait!!! I think its 7 people. (You know the movie sucks when you don't even remember where the story begins.) So the movie start with group of 7 people going on a road trip to a place I don't remember. (I am pretty sure they were going to Goa. Ok, lets assume they were going to Goa), when their car had a flat tire in the middle of the jungle and night. And they forgot to bring the Jack. Now they were stuck and nowhere to go. When all of sudden the one person sees a light from a lantern coming from Jungle and she asks for everyone to check it out. 6 out of 7 agrees. I am still not sure about the group mentality on why they always drag an introvert person on such road trip. He didn't wanted to be there, and neither the rest of the group. But don't know why the writers keep forcing such characters there only to be killed off when he is alone. Anyway the group goes into Jungle where the find a spot for campfire and chill. And that's where we get a series of stories campfire horror stories. And at the end of each story a person from the group will leave to get a blanket, Sandwich, or some shit just to end up dead before reaching the car. Someone or something has been picking them up one by one.
And that's the story folks. 6 unrelated horror stories and famous Bollywood names (famous by 2003 standards). In my personal opinion the movie was a big OK. It wasn't scary or anything, And the bizarre setup of the stories at times were really intriguing. What really annoyed me that any of these small story could have been a feature film in itself with little bit of backstories and character development. Each story was more awkward than before and the ending was kinda stupid. That may leave you with a big question did I enjoyed the movie or did I wasted 2hrs? The only thing you can look forward to is there is no dance number in this movie. (Or I may have skipped, I don't remember).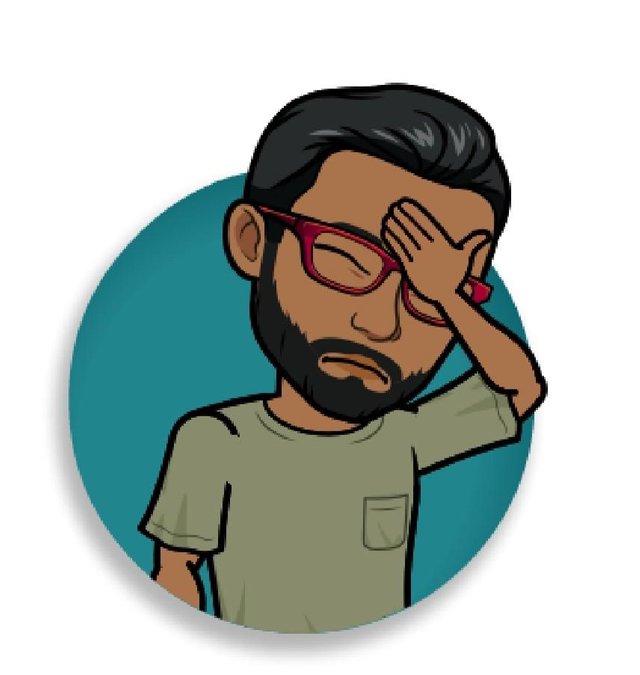 I am @inuke, even after two years on this awesome platform, I am still trying to find the rhythm. Hopefully will be back soon with another review. Take Care.