Turon - Fried Banana With Jackfruit Strips Wrapped in Spring Roll Wrapper (video)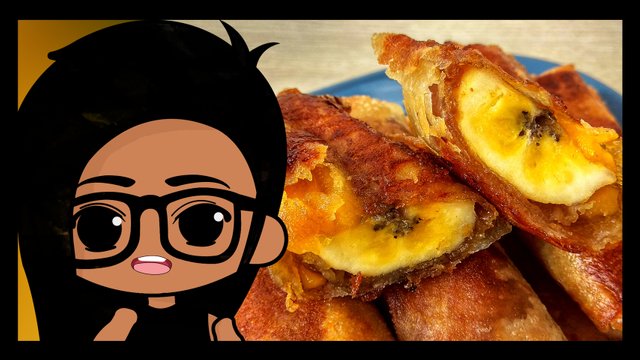 Turon is a favorite and one of the most popular Filipino afternoon snack or merienda, as we call it in the Philippines. It is a sweet snack that appeals to both children and adults and is a satisfying treat. It can easily be made at home or bought from vendors or neighbors selling outside their houses.
The main ingredient of turon is banana, it thrives well in a tropical country thus it's availability and affordability.
Turon is made using slices of ripe bananas rolled in sugar topped with strips of jackfruit and wrapped in spring roll wrapper, then fried.
It has a crunchy texture on the outside - the result of frying thin spring roll wrappers, and a softer texture inside due to ripened bananas. Its sweetness comes from the banana itself, sugar, and jackfruit - which also gives that distinct flavor specific to the mature fruit.
Saba banana or Cardaba banana is the variety typically used to make turon and other snacks or desserts. It has a sweet, bit tangy flavor and is primarily used for cooking. I've never eaten saba raw my entire life, I've always thought that it can only be eaten cooked until recently, and I actually prefer it just as it is over boiling it.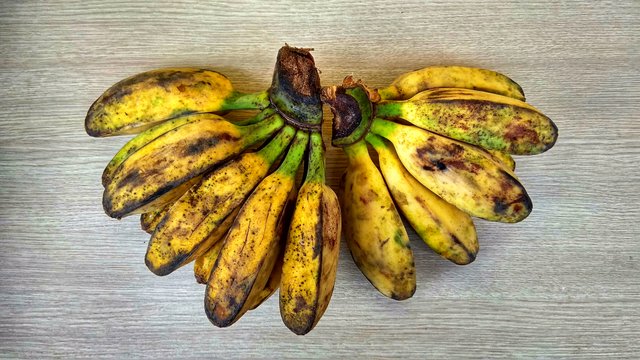 Ingredients:
12 pcs saba banana (halved)
24 pcs spring roll wrapper
120 grams or approx 2/3 cup sugar
100 grams jackfruit (optional)
oil for frying
water (to seal/hold wrapper in place)
You can use other varieties of banana if saba is not available, but use them when ripe.
Spring roll wrappers can be found in Asian stores.
Here are the steps:
Peel spring roll wrappers apart. Make sure to have twice as much wrapper as bananas. Set aside.

Cut jackfruit into strips. Set aside.

Cut the ends of the banana and peel. Slice it in half, lengthwise.
Coat bananas with sugar.

Lay wrapper/s on a surface, place a slice of banana just below the center of the wrapper.

Top bananas with 2-3 strips of jackfruit.
Fold the wrapper from the bottom up. Tuck it nicely.
Dip your fingers in a bowl of water. Moisten the sides. Fold inwards.
Continue rolling upwards. Moisten the top to seal it off. Do the same for the remaining bananas.
Heat oil in a pan.
Fry them on one side until brown. Do the same to the other side.


And done :)




The images are my own. These images were captured using Xiaomi Redmi Note 4.