100 Articles on Bank of England Curated Publication List
The Bank of England is an old institution which most central bank's base their model on. It was founded in 1694 to be the banker for the United Kingdom and provide a way to raise funds to rebuild a destroyed navy. This bank was privately owned until 1946, at which point is was nationalized. You can learn more about the history of this bank at wikipedia here: https://en.wikipedia.org/wiki/Bank_of_England.
This is relevant to cryptocurrencies because it is a longstanding organization focused on monetary policy, which many blockchain project are trying to disrupt through hard-coding in distribution schedules into their consensus protocol.
In order to learn more about this subject, here the the hundred most cited articles referring to the Bank of England.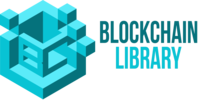 The Blockchain Library's goals are twofold: to provide easy access to resources on cryptocurrency research for scholars, academics, analysts, and anyone with an interest in cryptocurrency publications; the second is provide an archive and historical timeline on the development of the blockchain field and to document the journey of its growth.