Houston Astros and Minute Maid Park Labor Day weekend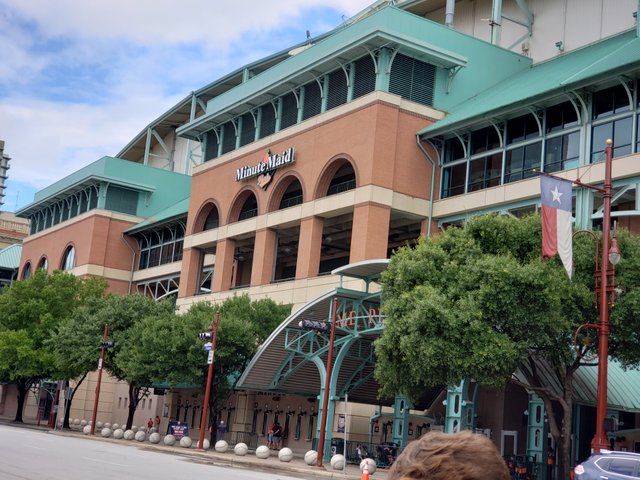 I had just purchased a new Galaxy Note 9 and decided to test out the camera and it does not disappoint. Over the extended Labor Day weekend (The last weekend before Football season starts) , I decided to checkout an astros game in Houston Texas. I was amped because I'm a huge Stros fan and an Alumni of LSU where Houston's star 3rd basemen went to college and played ball.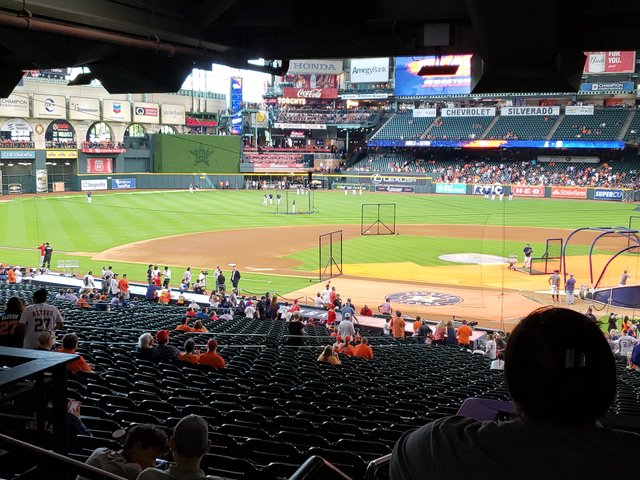 This is from the top level walking to our seats. I say right behind third base, hoping to grab a grounder or foul ball, definitely had to keep my head on a swivel.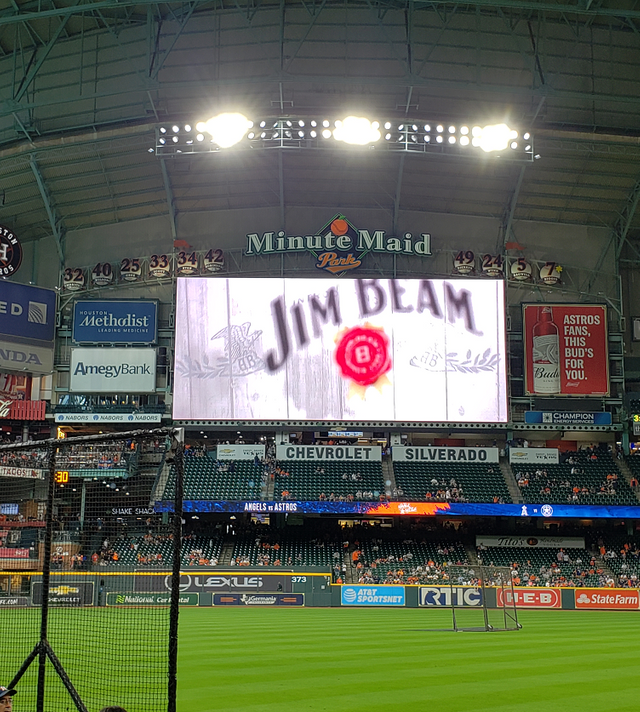 This is the view from where I was sitting.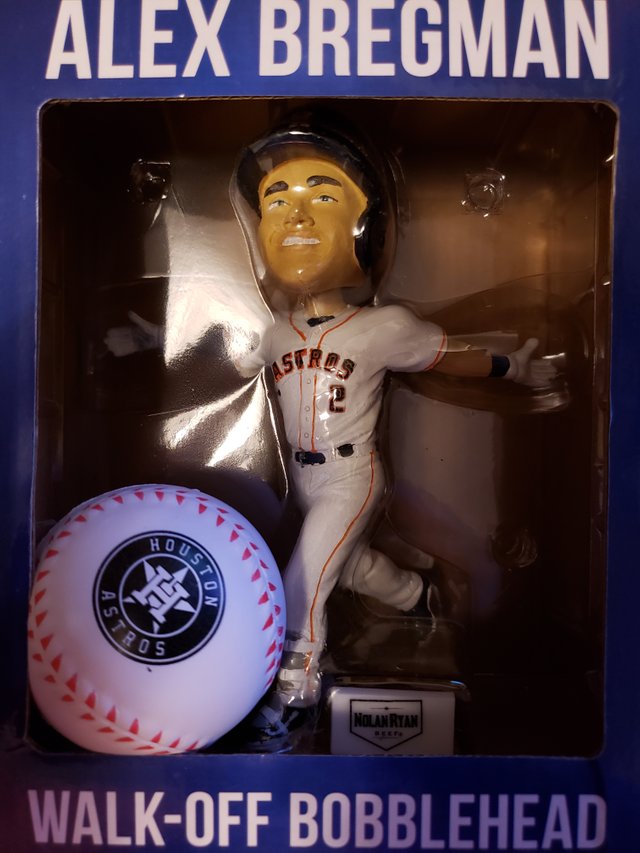 Did not realize this was the game they were giving away the Alex Bregman Walk-off Bobble Heads, and I was able to catch a stress ball..would have been alot cooler if it was a real baseball, but Im grateful.