FRIENDLY MATCH.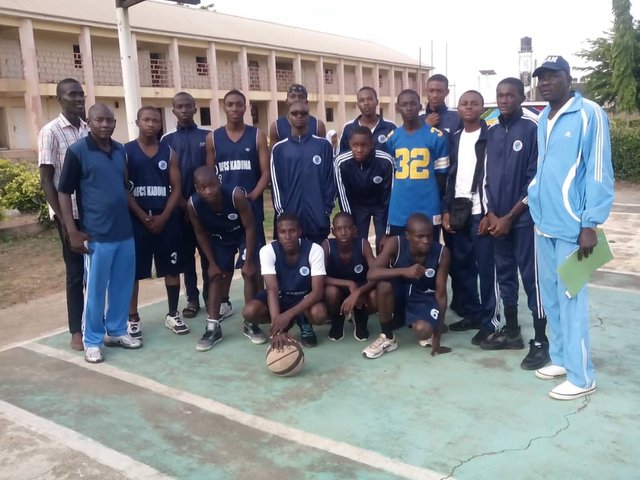 This is what it feels like when you are been invited to a basketball friendly match between your former school and your cousin's brother's school. The old rivalry of more than Thirty years was brought back to live, as the two schools rekindled their long last rivalry.
Even though it was a friendly match, still this did not take away the usual glamour and fun that will always experienced during our own time. Few things might have. Changed, things like the old court been turned into a permanent volleyball court as a new basketball court has been built to replaced the old one. The new basketball court can boast of a changing room, a better score board, adequate lighting and a barrier protectors that helps to keep the fans a part to the main court.
The match itself went well as both teams gave a very good account of themselves, plenty of skills were on display by both teams. The shooting was above per and players shown the basis of the game to the admirations of those that had come to watch the game.
There were closed to fifty five old students present to cheer the teams up as the match went by.
The match eventually ended 56-49 points in favour of GTC.
After the match, the principal of GTC thanks the organizers for a job well done, while he acknowledged the present of the old students if the school for finding time to graced the match.