Batmine: Unique In Cryptocurrency Mining
Understanding Cryptocurrency Mining
Cryptocurrency mining, or cryptomining , is a process in which transactions for various forms of cryptocurrency are verified and added to the
blockchain digital ledger. Also known as cryptocoin mining, altcoin mining, or Bitcoin mining (for the most popular form of cryptocurrency, Bitcoin), cryptocurrency mining has increased both as a topic and activity as cryptocurrency usage itself has grown exponentially in the last few years.
Each time a cryptocurrency transaction is made, a cryptocurrency miner is responsible for ensuring the authenticity of information and updating the blockchain with the transaction. The mining process itself involves competing with other cryptominers to solve complicated mathematical problems with cryptographic hash functions that are associated with a block containing the transaction data.
Batmine
Batmine is a new ICO based on mining cryptocurrency and they will open a professionally built and operated crypto-mining center in the European Union, with very fast hash power and lowest energy usage cost available. The jurisdiction has safe environment, abundant low-cost green energy and excellent taxes. The farm will have up to 10000 mining units, housed in environmentally and economically optimized locations with climate control. The energy cost is on average 0.04 Euro per kilowatt/hour, which is not bad, and they are expecting up to 55 TH per second. The profit will be distributed monthly for the next 10 years. The numbers seems to be good enough, but there is still the issue of seeing them working in the real life situation.
Batmine aims to become the most profitable crypto mine available, with 55TH/s hash power miners or better based on what is available at the time of launch. They will optimize switching between the currencies mined, to maximize the yield of returns. When considering the cost of entering the cryptocurrency arena these days, MaaS sevices, such as those offered by Batmine, bring a unique aspect and provide a solid investment in mining, as opposed to the traditional Do-It-Yourself home style projects. Batmine creates a profitable avenue for those who want to mine crypto coins without the massive expense and hassle.
Batmine Miner Benefit
The Batmine ICO has been live since February 1, 2019, it will run until May 31, 2019. You don't have a lot of time left to get the highest bonuses. Investors will receive 750 BATM tokens per 1 ETH invested, plus any relevant bonus. Just like most ICO's in the past, the sooner you get involved, the better your bonuses will be. As always, do your own research, this is not investment advice. All BATM tokens will be locked up throughout the whole period of the ICO, or until the Hard Cap of 19 million EUR is reached, plus an additional 15 days. When the ICO has reached the proper stage, investment agreements will be signed with every participant and every investor will get a silent partnership investment agreement (SPIA). Based on that agreement, investors will be paid their share of 30% profit sharing over any and all company profits. Once BATM tokens, which are ERC20 tokens become available, participants can use BATM tokens in exchange for Batmine Mining As A Service (MaaS) services and/or custodial services.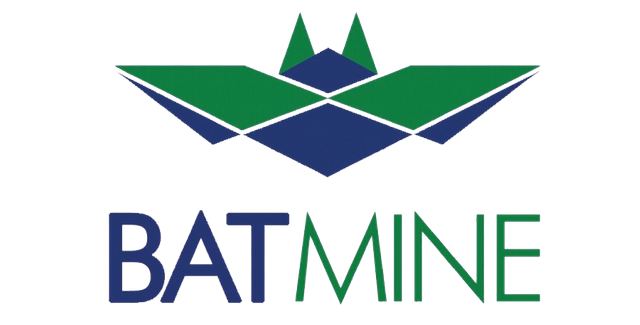 The main facility of the BatMine platform will be in the Czech Republic. This will bring some advantages such as;
•owning a fitting foundation for business mining methods
•mining of cryptocurrency which is the principle point of convergence of the BatMine platform all things considered
•mining as an administration which is for the clients who don't favor mining yet prefer to get it as an administration and BatMine gives this opportunity.
•custodial administrations make a chance to utilize your very own equipment or lease them from BatMine notwithstanding facilitating and mining the board
•hardware deals which are another opportunity to get BatMine's own created chips and diggers just as from different sellers
•a solid area which also admits to quick response if anything appears to require interference
•having cooler weather to improve the energy efficiency even more
•allowing adequate, essentially green energy at a reasonable price as 4 cents per kW/h
Batmine token allocation will be as per following:
bounty, airdrop, advisors 10%
team 5%
public sale 40%
private sale 30%
reserve 15%
For more information join our Social Media:
Website: https://batmine.io
Whitepaper: https://bit.ly/2AChLhT
Facebook: https://www.facebook.com/BatMineICO/
Twitter: https://twitter.com/batmineico
Medium: https://medium.com/batmine
Bounty0x Username: Jumehjejedi