Tavern Games, New Exciting Steem Game !!!

Welcome everyone !
First of all HAPPY HOLIDAYS !!!
And now let's get to the point
Tavern Games is a new game on steemit that I recently found out about.
The game is really simple, it's basically a Higher or Lower game
You are given a gem with a value, and then you need to guess wether your enemies gem will be higher/lower or even with your gem. (And there are alot of bonuses and stuff to make it wayy more interesting)
But let's get to the basics
You have the Tavern Coins
Each tavern coin is worth the equal amount to steem
So if you have a 0,1 Tavern Coin, then it's worth 0.1 Steem
You can either buy coins with steem, or open them from chests.
And that's the currency of the game.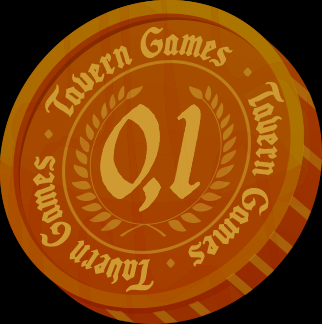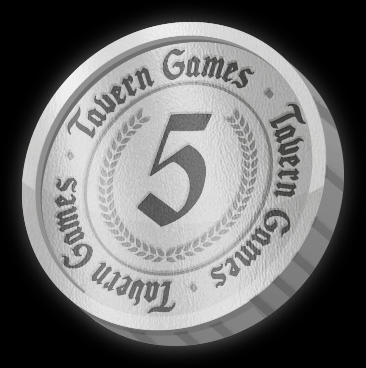 Potions and chests
With potions you can double your coin values, or get point boosts and all sorts of cool stuff, potions can also be recieved as a part of daily quests.
When you first join the game, and finish the onboarding, you are given a "Rookie Chest" for free, which contains 1 steem worth of coins, aswell as some extra potions if you get lucky :)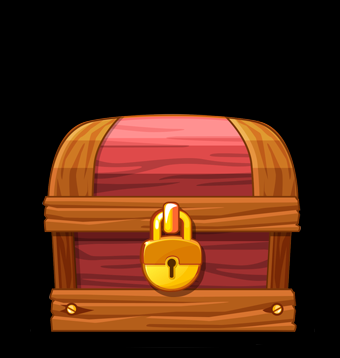 I took the Silver chest as an example
You always get your value back + some potions to come with that.
As you can see the Silver chest costs 15 steem, but you get 15 Steem back already with the Tavern coins.
So it's a pretty good deal :)

Daily Quests
By completing daily quests you recieve chests, which can be from Common to Epic.
By completing quests for 7 days in a row, you will recieve a special 7 day chest.
You can find quests in that tab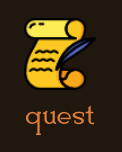 Gameplay
So this is how the gameplay looks and let me explain it really briefly
So I bought 1 sack with a value of 0.5 and I was given a Gem with a value of 3
So now I need to decide if the green bad guy on the right will get a higher gem or lower gem than me (or even)
If I pick correctly I will get the amount of steem sent to my account as shown in the middle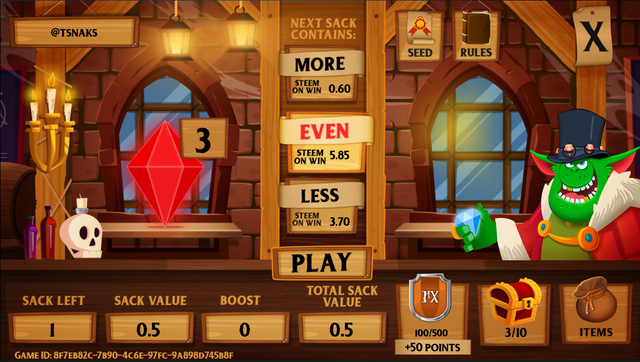 I ended up playing risky and choosing for "Lower" but unfortunately I lost since the Grinch got a Gem with a value of 7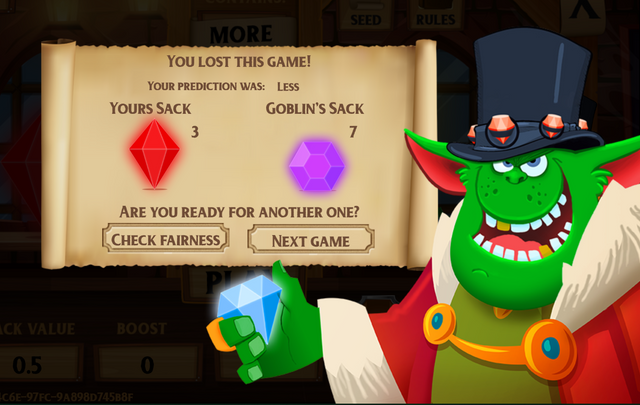 You can also choose to play with multiple sacks, but I just did it with one at the moment.
Referrals
Now listen carefully, I need everyone to help out here.
There is a referral system, but there are no referral links
If you feel like I notified you of the game, or gave you any good knowledge of the game, then make sure you head to the referral page https://taverngames.io/user/referrals and enter my name into the "Referrer Name" spot, if you don't already know it's - tsnaks
A little bonus for all of the people that use me as their referral.
I will send Each and every one of my referrals a Steemmonsters Card !
And as soon as I get to 10 referrals I will be sending out Steem aswell. (I will use RNG Generator when sending out steem, so everyone might not get any)
What's in it for me ?
Well, so everyone knows why am I giving such an offer for people to use me as their referrer.
I will recieve a chest, when any of my referrers plays the game, so I'm hoping you all will play the game :D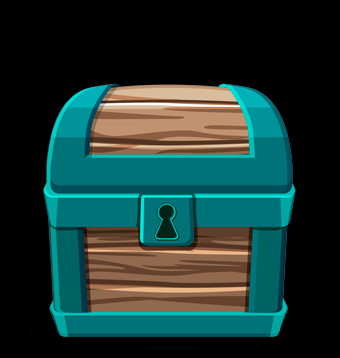 Thanks for reading my post, and make sure you enter me as your referral on the site.
https://taverngames.io/user/referrals
Thank you :)