Green Sand Beach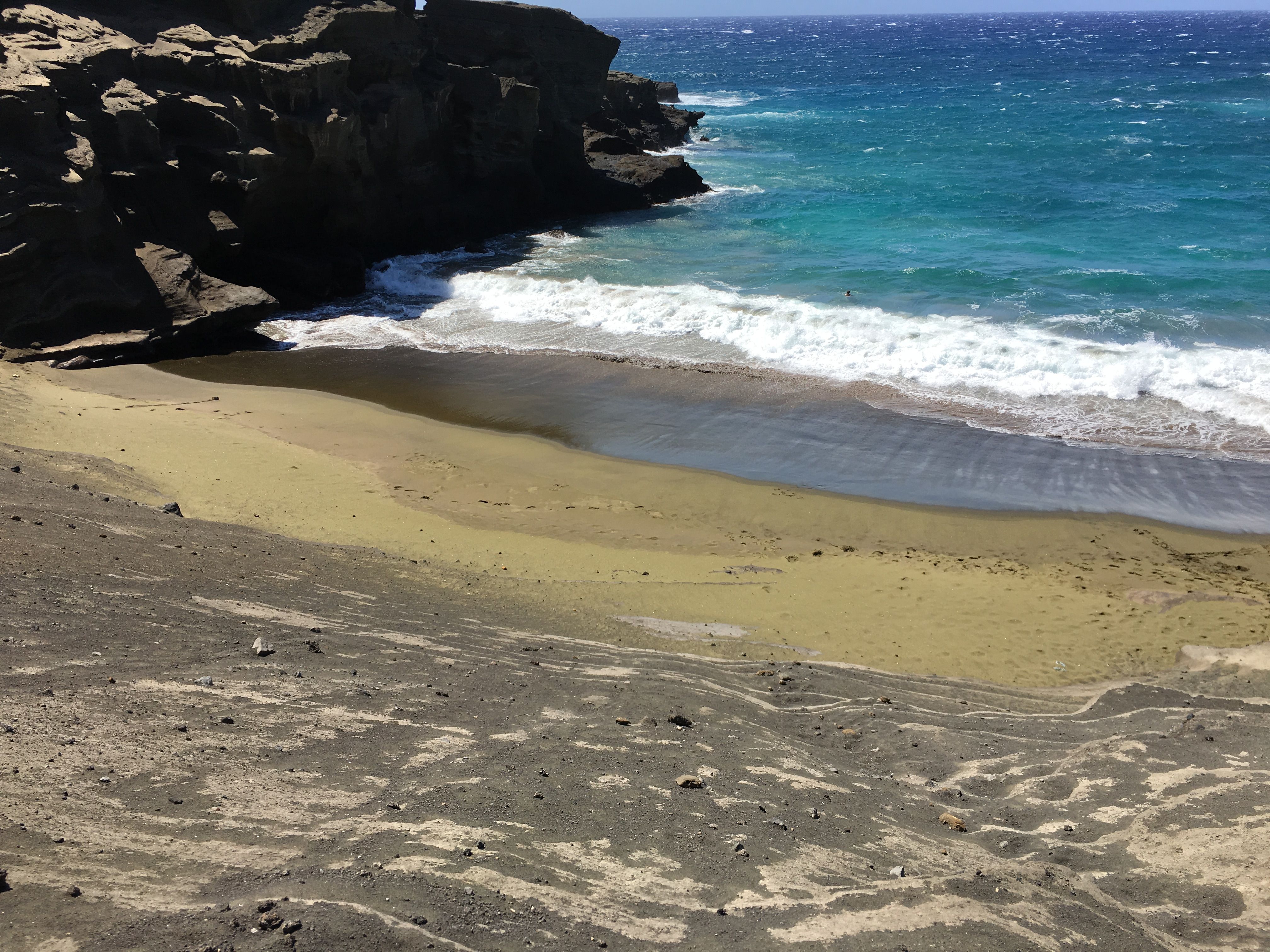 Have you ever heard of a green sand beach? I had not. Black sand, white sand, and red sand I have seen and been lucky to visit. The idea to go to this beach was hatched by my boyfriend Matt, @mattandcristina ;he found it in a controversial book called Big Island Revealed. I knew there was a three mile hike to the spot, I did not know the terrain that we would encounter. We drove out to the end of three road and found a ride down to the beach with a 16 year old in this rig formerly known as a Toyota 4 Runner.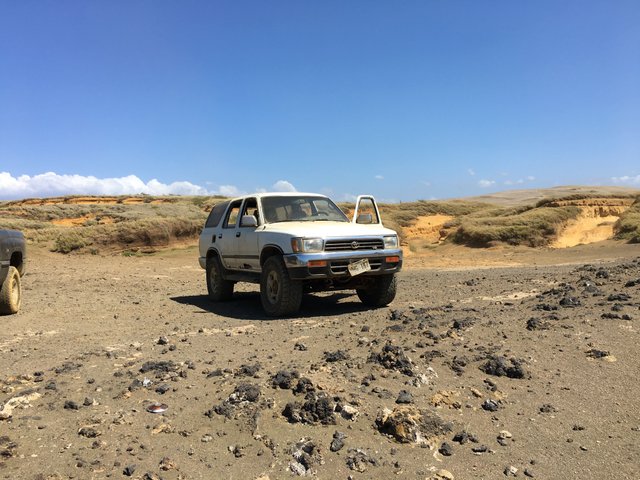 It was super windy, dusty, and a very rough and tense ride. I was not happy. I couldn't look at where we were driving as it was causing me major anxiety, plus the dust was starting to layer up in my eyes so much I just held on to the oh shit handle with both hands and hoped we would survive. When we arrived the wind was howling and we had to hike down a rocky cliff to get to the rough looking water. I was second guessing this whole excursion. The other couple we were riding with seemed just fine, and Matt asked me if I thought we had done the right thing getting a ride...I was silent and gave no response.


After we got down and got settled a bit I finally was able to appreciate where I was and soak up the beauty of this place!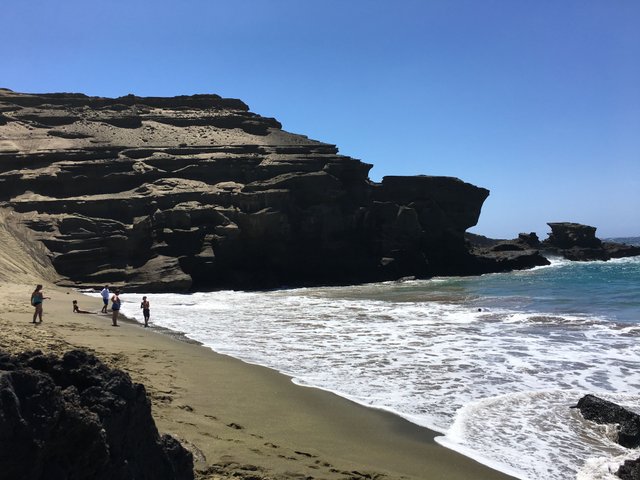 It was fun in the water too. However, I would not recommend this trip to the faint of heart, or to anyone who is not comfortable in rough water with strong currents. It was worth it for us though and I won't soon forget the adventure of it all.