Today we go to Dakshineswar Kali Temple, a nice place at Kolkata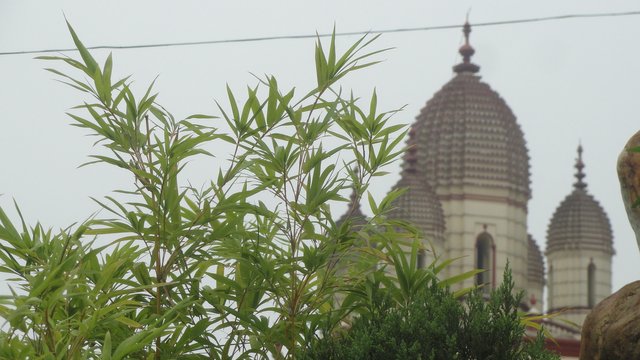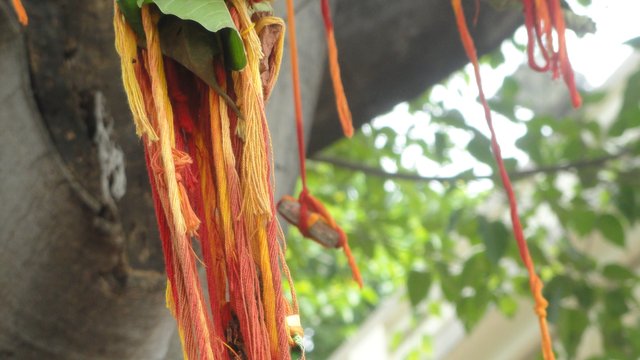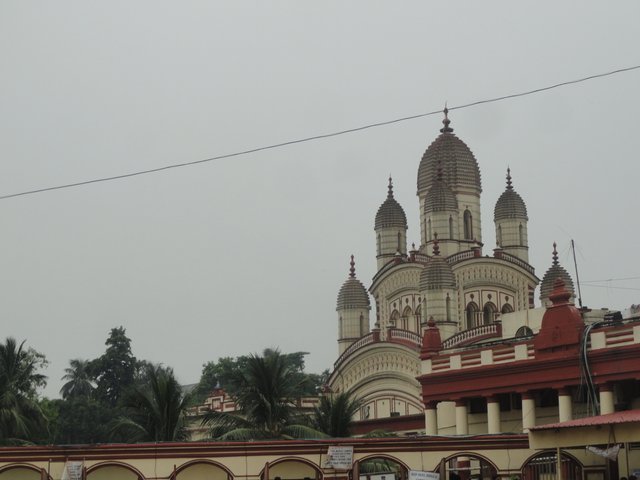 Location : Dakshineswar
Camara : Sony
Dakshineswar Temple was founded on the 31st of May. The Dakshineswar temple was founded on this auspicious day after facing many conflicts. The Rani Ma called by her people out of adoration, respect and love, installed Sri Jagadishwari Ma, the mother of the universe under the priesthood of Sri Rama Kumar Chattopadhaya .From young Gadadhar's coming to Dakshineshwar along with elder brother Rama Kumar to his transformation into the Avatar of the age, has become a legend now.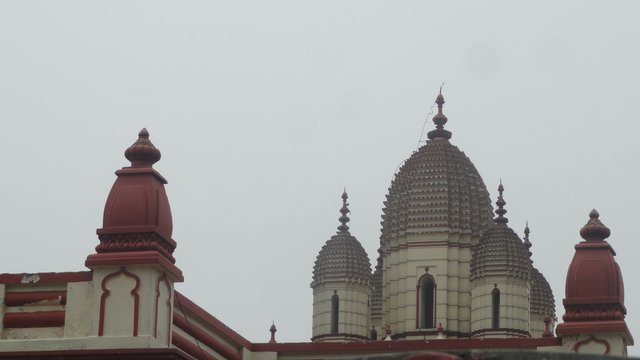 A series of 12 identical Shiva temples are established within the premises of the Devalaya. Opposite to the Kuthi Bari these temples are close to the banks of the River Ganga. The interior of the temples is done in white and black stone and each of the temples houses Shiva lingas done in black stone. The temples face the east and are constructed in the typical 'Aat Chala' Bengal architecture. The series of temples are divided by the Chadni (River bank), keeping the six Shiva temples to the left and the other six to the right. Prayers are offered here every day and it was here Sri Ramkrishna is said to have meditated here to reach enlightenment.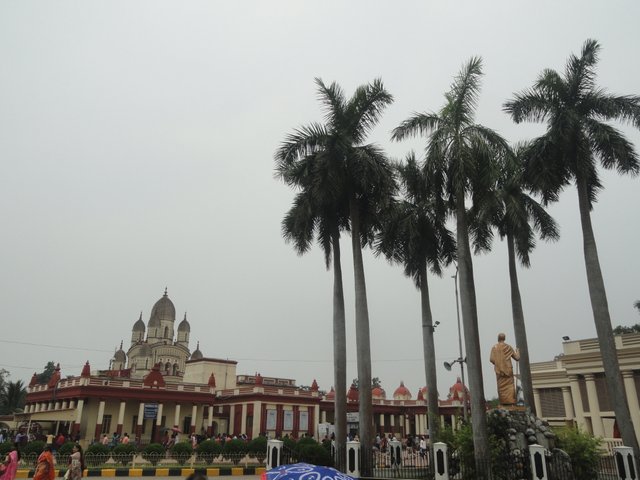 To the north east of the Temple Complex is the Vishnu Temple or the Radha Kanta's Temple. A flight of steps lead to the columned verandah and into the temple where a silver throne rests with a 21 and half inches idol of Lord Krishna and 16 inches idol of Radha. Daily puja is performed here and it is said that Sri Ramakrishna himself offered puja here. In a room next to it has the original idol of Lord Krishna which was replaced when repeatedly the leg of the idol broke. Though it was repaired since the time of Sri Ram Krishna it has ultimately to be replaced by the present idol in 1930 by the Debottar Estate.