Beautiful Sunday - Day Trip to Macau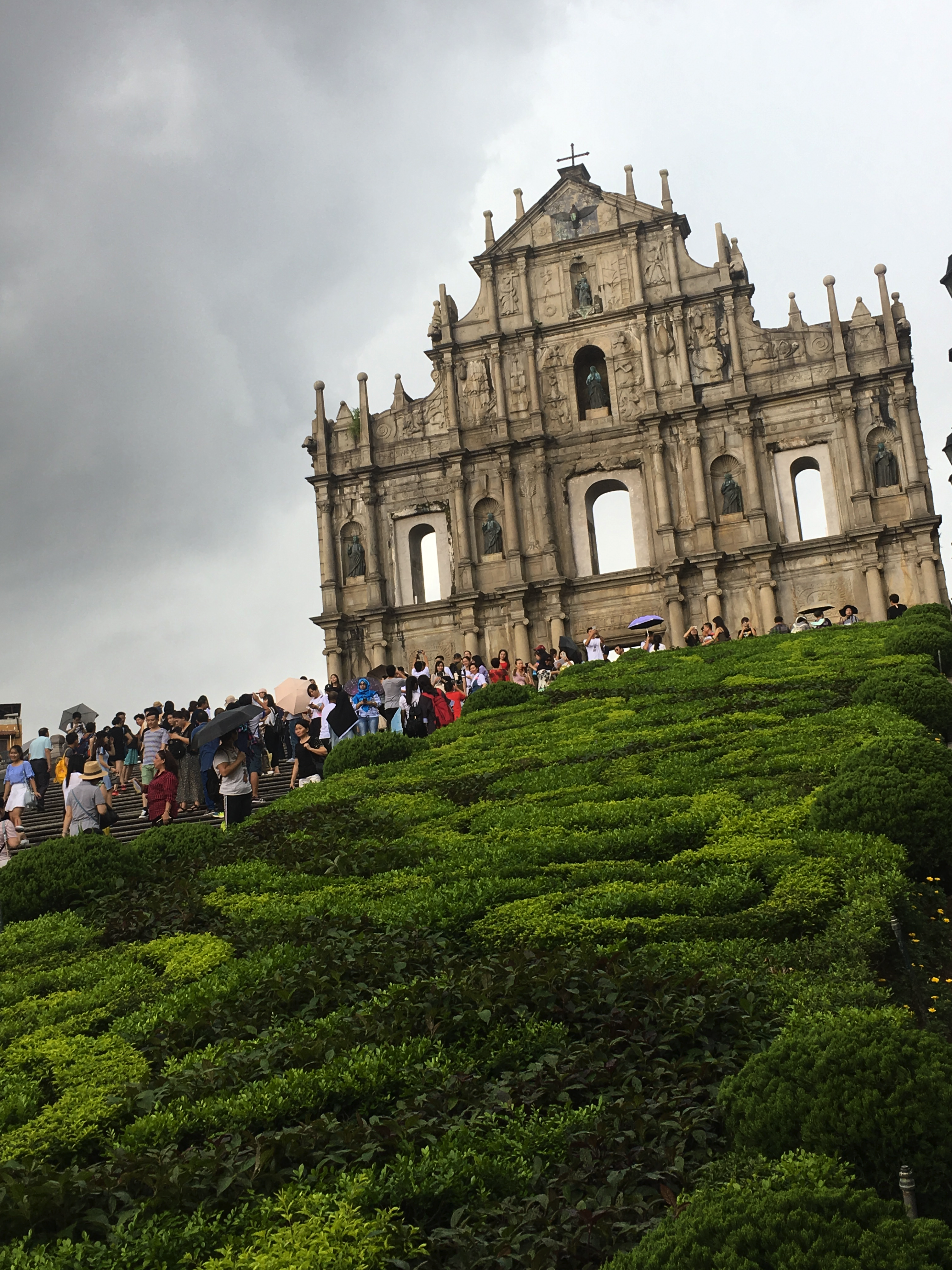 One benefit of living in Shenzhen is that it's very easy to travel to many places in South Asia that are beautiful and rich in history. For example, this Sunday we hopped on a boat from the local port(40usd per ticket) and an hour later we're in Macau, the gambling capital of the world.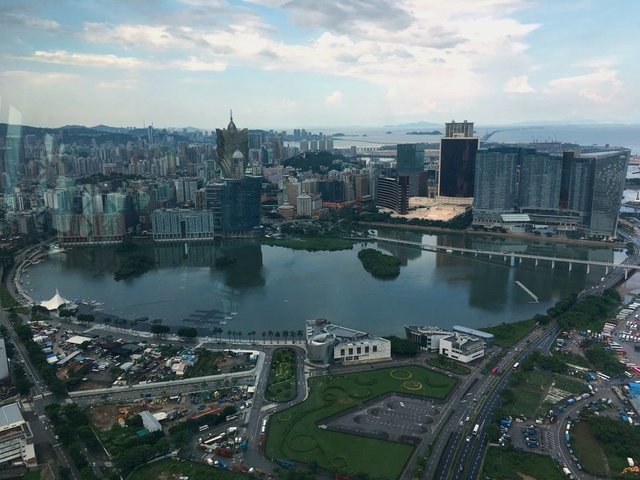 View from atop Macau Tower
This quick trip was not to hit the craps table though, we just walked around and saw some sights.
The top pic is the most famous historical site in Macau, the ruins of St. Paul's Church. It was built in the late 16th century by Portuguese Missionaries. They were kicked out in the 1700s and it was used as a military fort, burned, and now it's a museum. All that's left is that beautiful facade, and then behind it they have glassed in the ruins of some of the walls and crypts, with a few artifacts.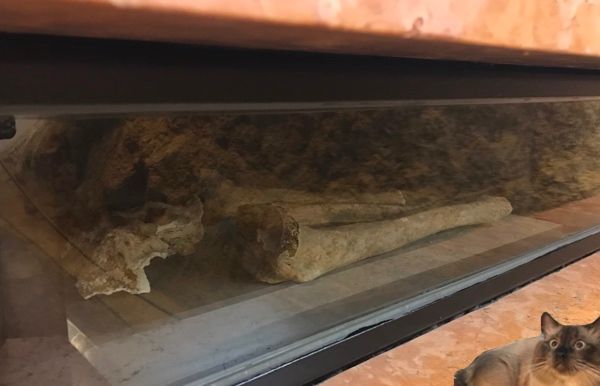 The old bones scared Rocket
Now I should provide some basic history of Macau. It's an ancient port, much like Hong Kong, and very close to Hong Kong. Interestingly, like Hong Kong, Macau was technically a European Colony until 1999. From the mid- 1500's to 1999 it was a Portuguese Colony. It was the very last instance of European Colonialism in Asia. Macau traditionally was an important port city, but more recently gambling has taken over. Starting in the 1960s, gambling in Macau has grown to the largest casino operations in the world, bigger and richer than Las Vegas. The Chinese love to gamble and there are a lot of them.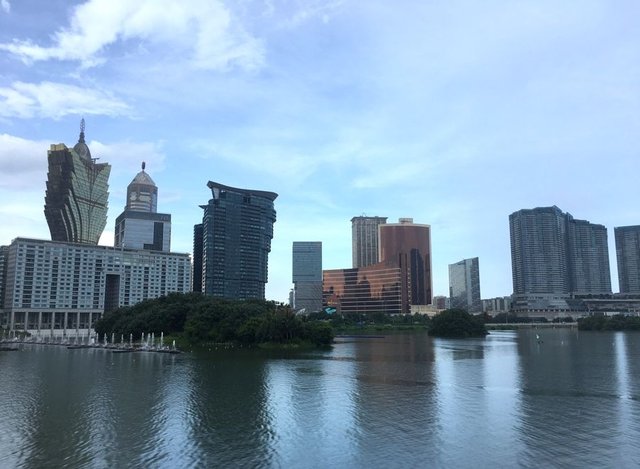 Some modern casinos
But our trip wasn't about that aspect of Macau, it was about the other side of the city, the 500 years of portuguese/southern china history. The signs of that history are visible everywhere in Macau, in and out of the casino district. Macau is two islands north and south, only about 11 square miles, and a population of about a million people, making it technically the most densely populated region in the world. It didn't feel that way though; to me Hong Kong TST and Central feels more cramped. The city is very similar to Hong Kong though, except while Hong Kong has a good bit of British architecture, it's more spread out and also modern. Macau is full of hundreds year old Portuguese architecture, mixed with a modern chinese city, making it a very unique place.
One place I'd compare it to is Hanoi, where you can see the Vietnamese style mixed with hundreds year old French architecture.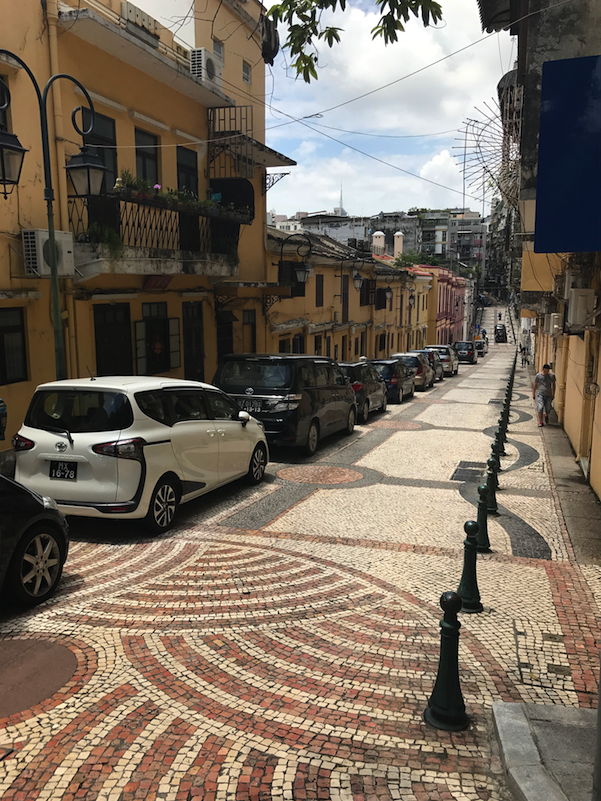 Street in Macau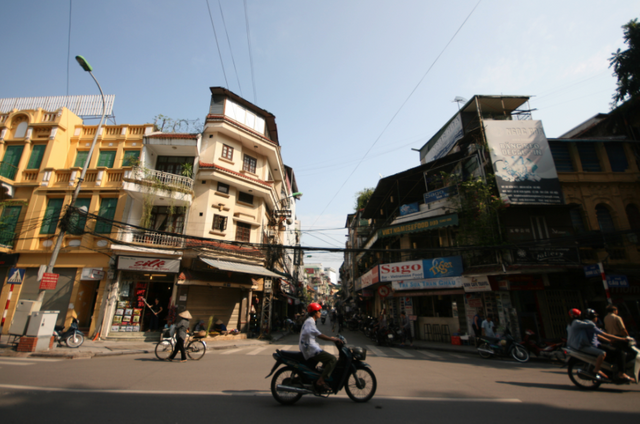 Hanoi, for comparison. Picture credit Delia Monk, World in Words.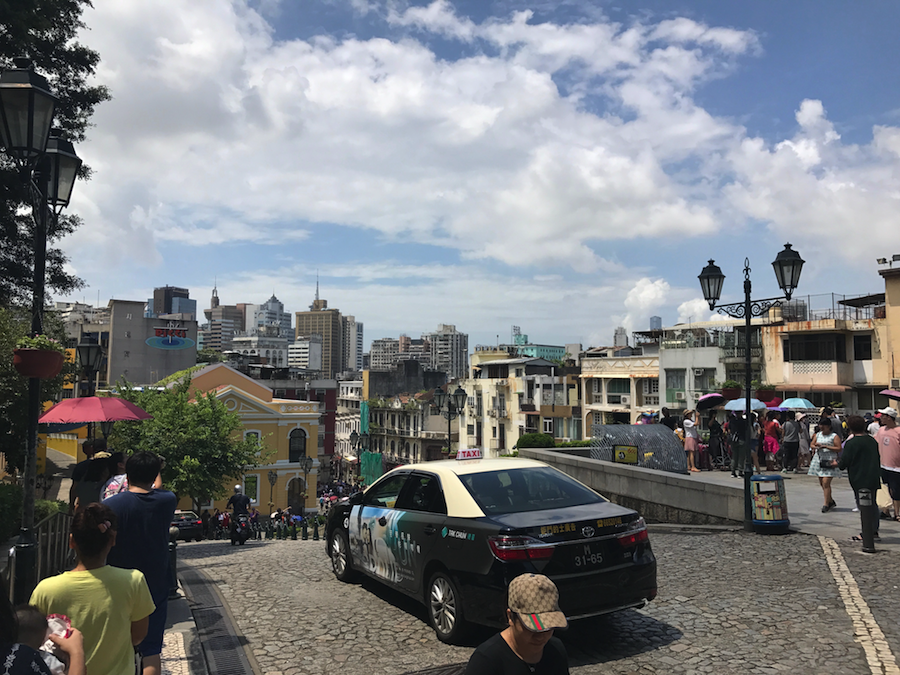 Macau
Macau Museum was very interesting. Built on top of the big 1500s fort on the main island, had a lot of ancient Chinese artifacts as well as from Macau itself.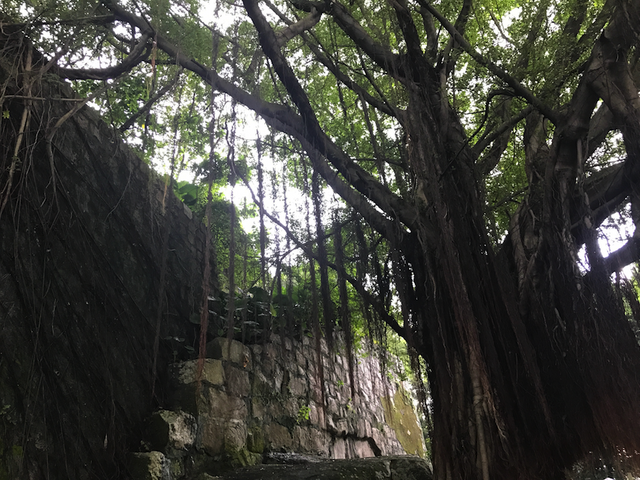 Side of the fort/museum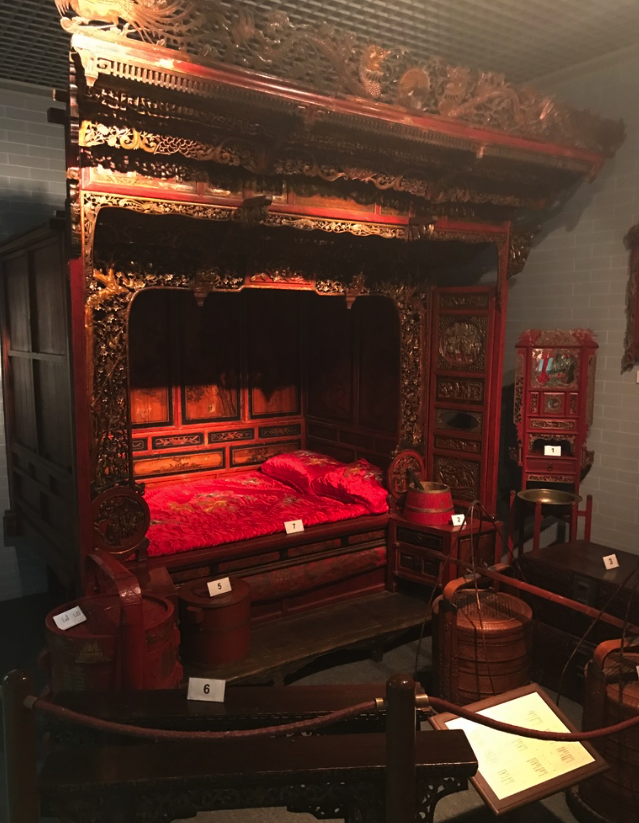 Where some 300 year old magic happened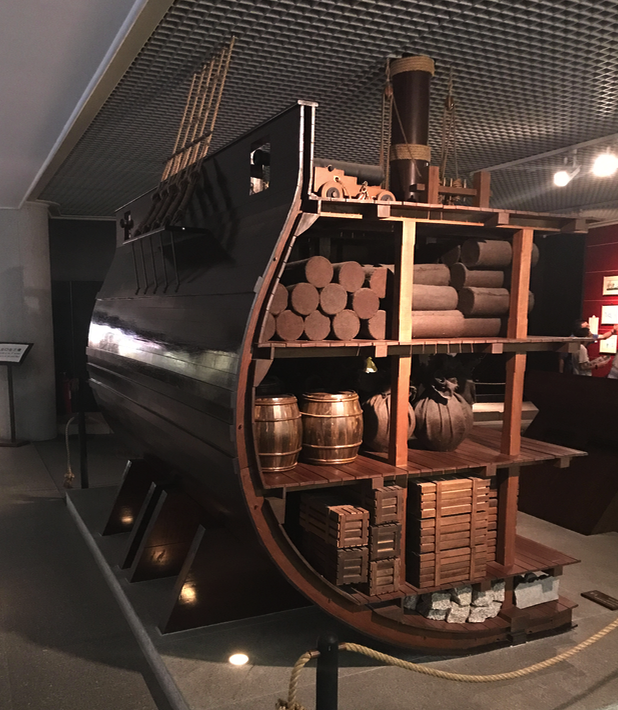 Old style ship at the trade capital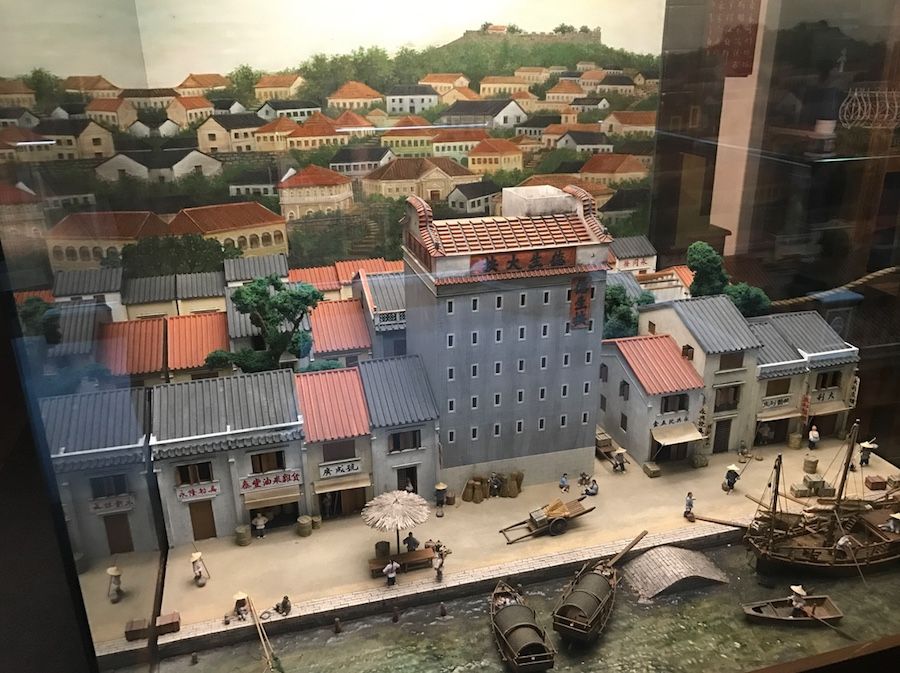 A model of Macau 100 years ago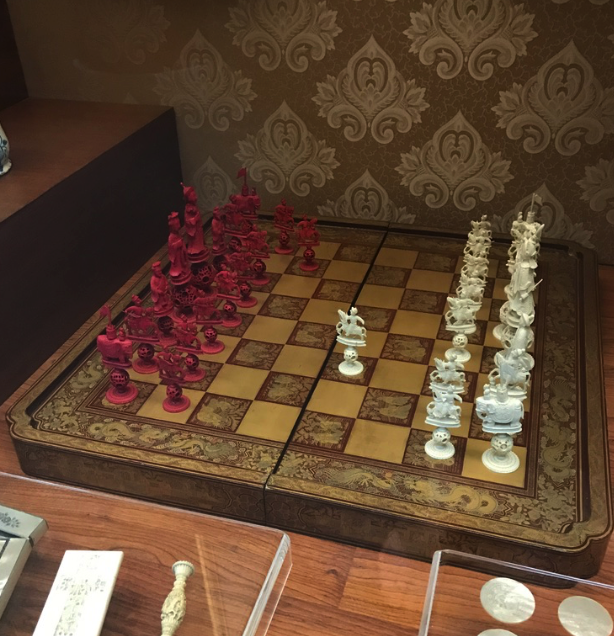 Qing Dynasty chess set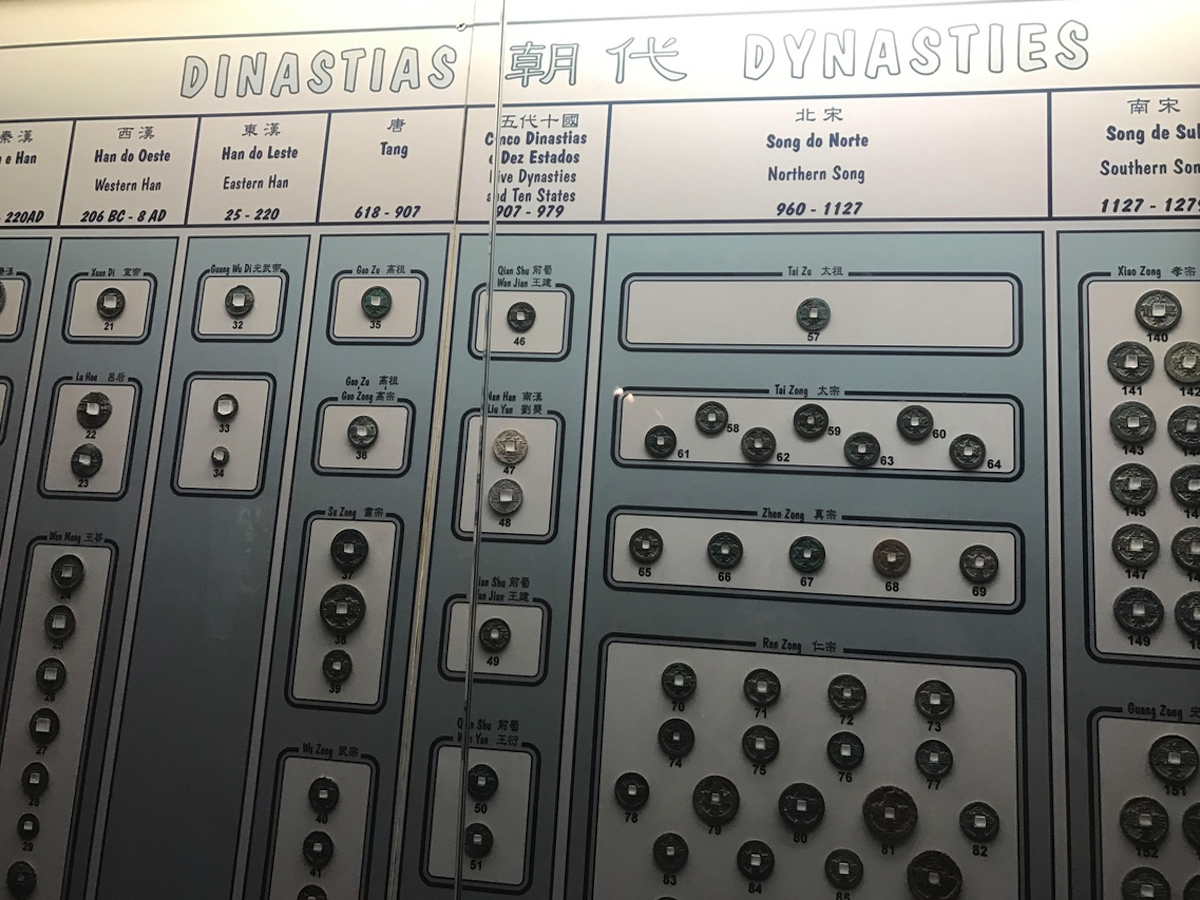 This was really interesting. I'm studying ancient chinese history so it was very cool to see the money laid out like this by dynasty and emporer.
After the museum we walked to the Macau Tower, the tallest structure there. Here are some street shots and an old church with cemetery.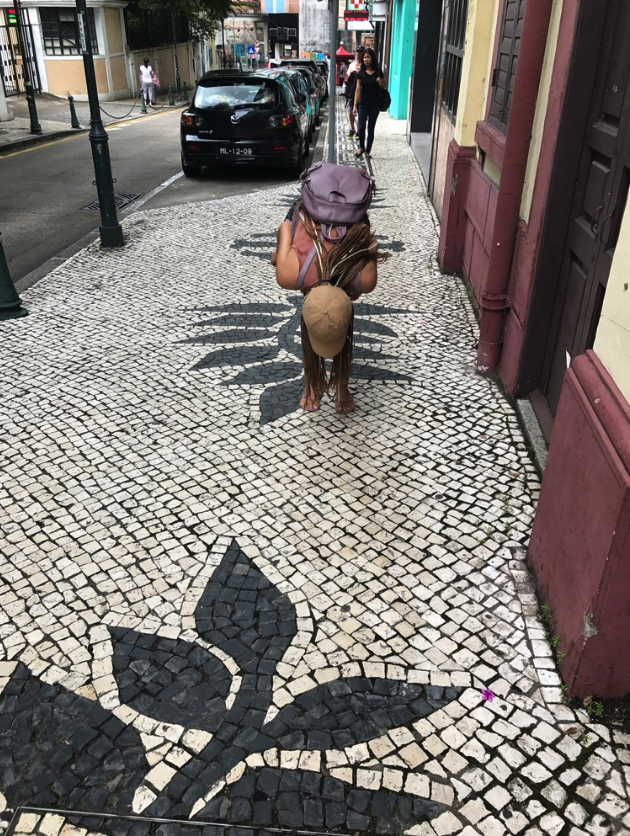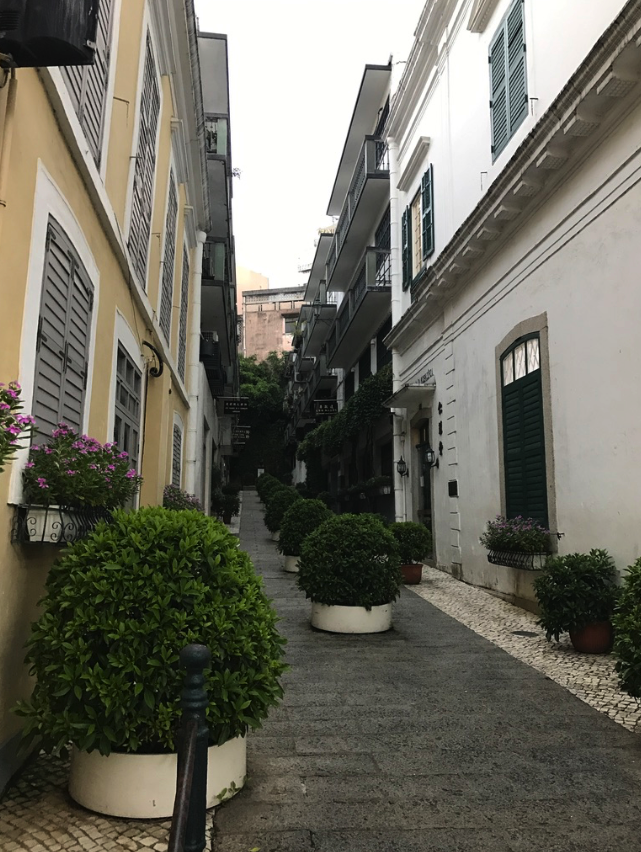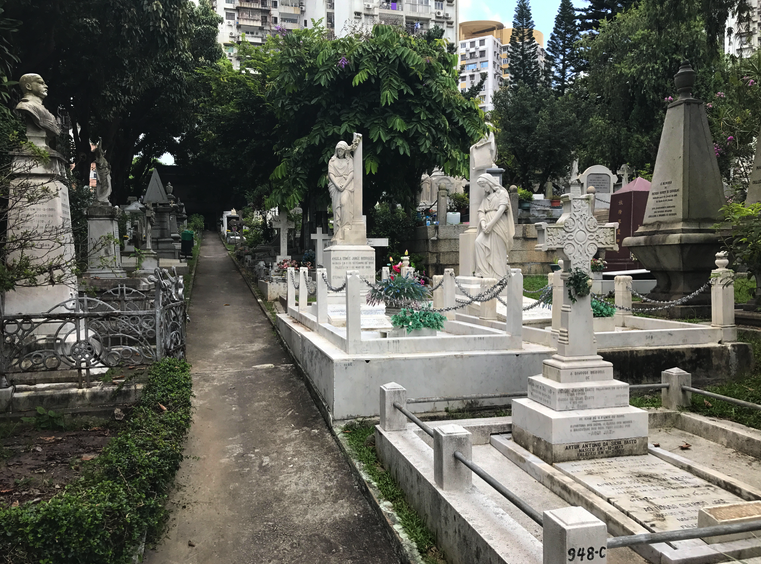 The Macau tower has the world's longest bungee jump - 700feet. I decided I should do it on my 40th birthday. I did a 400ft jump in college and in a way it was more thrilling than sky diving. They also have a "sky walk" as pictured below, you can go out outside the observation deck and walk around, we were getting a little rain at that point.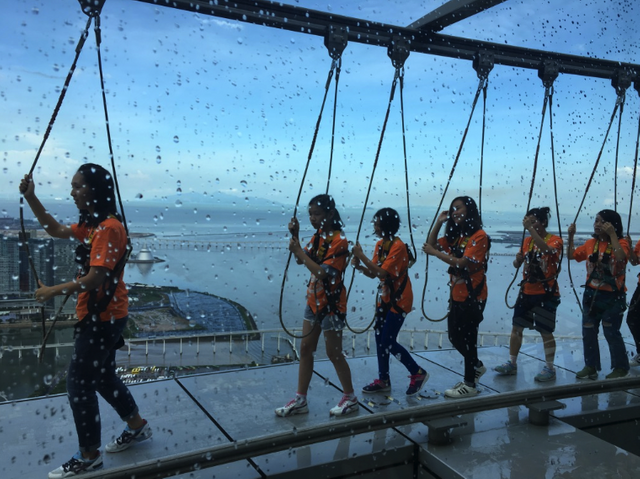 That's all folks! Hope it inspires you to put Macau on your list of travel destinations. For a nice, cost efficient asian vacation I'd recommend putting in a list with these other closeby cities to save on airfare: Hong Kong, Singapore, Hanoi, Saigon, Kuala Lumpur, Bangkok.
The End.