Say goodbye to dry, damaged and broken hair!
No more dryness, no more breakage!
  Our hair can really take a beating during these long winters, it may cause our hair to dry up and break causing split ends which means we lose that beautiful bounce and shine we all love. During the summer my hair always seems to look healthier, shiner and less frizzy. After searching and trying out plenty of homemade remedies I've found one that has literally brought my hair back to life!  With just one application I can see the difference from the dry, brittle, heat and colour damaged hair to rejuvenated, moisturised, shiny and bouncy hair. What is it that has managed to bring my hair back to life you may ask… coconut oil! Depending on your schedule you may choose to do this for 20 minutes or overnight. Due to the severity of the damage I choose to keep it on overnight.     
(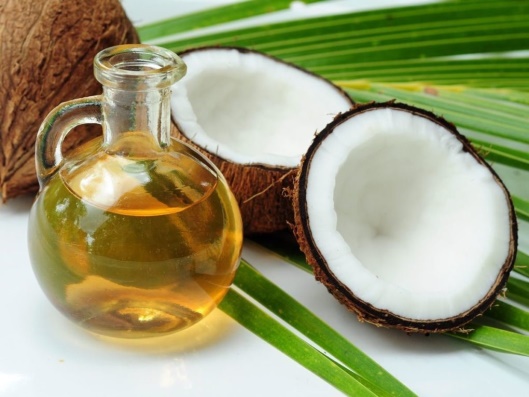 )
  Instructions:
 Coconut oil:Purchase 100% organic coconut oil – make sure you melt it and use 1 to 2 table spoons depending on length and amount of hair, to dry unwashed hair. Massage this into your scalp for a couple of minutes making sure it is evenly distributed throughout your hair, by doing this it will also stimulate hair growth.   
 Towel:Slightly wet a towel with hot water so that it becomes damp – I would recommend using a light microfiber towel. Wrap the towel around your hair and leave the towel on for as long as you like. Depending on your schedule you may leave it on for up to 30 minutes or like me leave it on overnight. Once you have removed the towel you may shampoo and condition your hair as normal. 
Apple cider vinegar: Apple cider vinegar – this is not compulsory, however it does get rid of all of the residue thus leaving your hair shiny which is why I prefer to rise my hair out with it and have added it to the list.      
Repeat this once or twice a week and you will see massive improvements to your hair.