Beer of the week - Hanscraft Bohemia Crown - BeerSaturday
After last week's epic 20 cents beer, I could afford to spend a few extra bucks on the next one... Joking. In fact, the reason I came across the crazy beer deal is the latest addition to Hanscraft's lineup, that I was going to pick up at, that very day.


Hanscraft 'Bohemia Crown'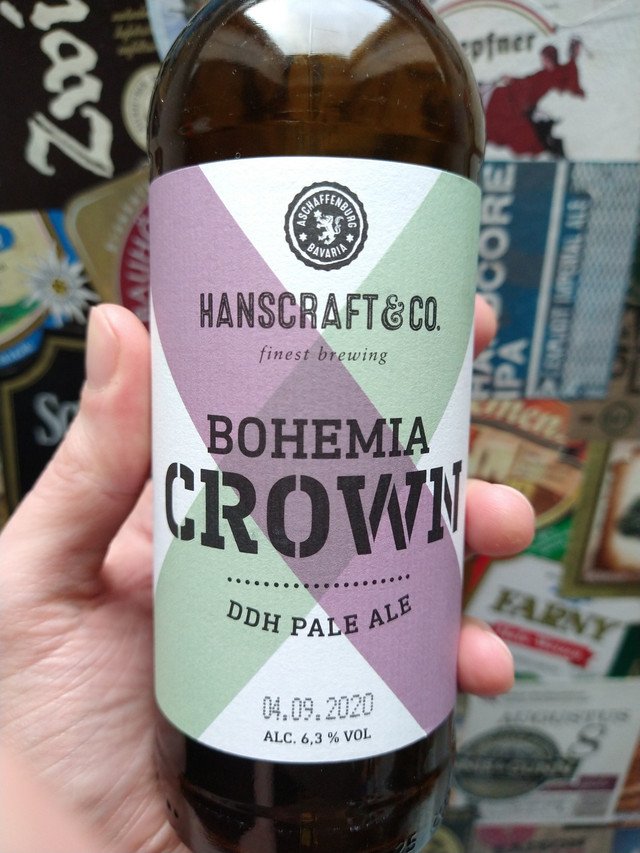 After the first encounter, a few months ago, I ordered this beer at my local store, because it's the first in a while, that really surprised me. None of their newer brews, that I tried, could match the enlightening experience of my first 'Backbone Splitter'.
What's so special?
I'm a big hophead, but most creations that flood the craft beer market are just another pricey IPA with little new to offer. At 2,80 € this one is far from cheap as well.
Technically they call it a double dry hopped pale ale with two czech hops, hence the name. Nothing crazy going on.


Can it deliver?
First thing that caught my attention was the head. Seems like the beer is still fermenting which creates a thick, heavy head that delays further investigations. The color is a bit darker than most pale ales, it almost appears to have a black shimmer inside, like the clouds are blockin the sun.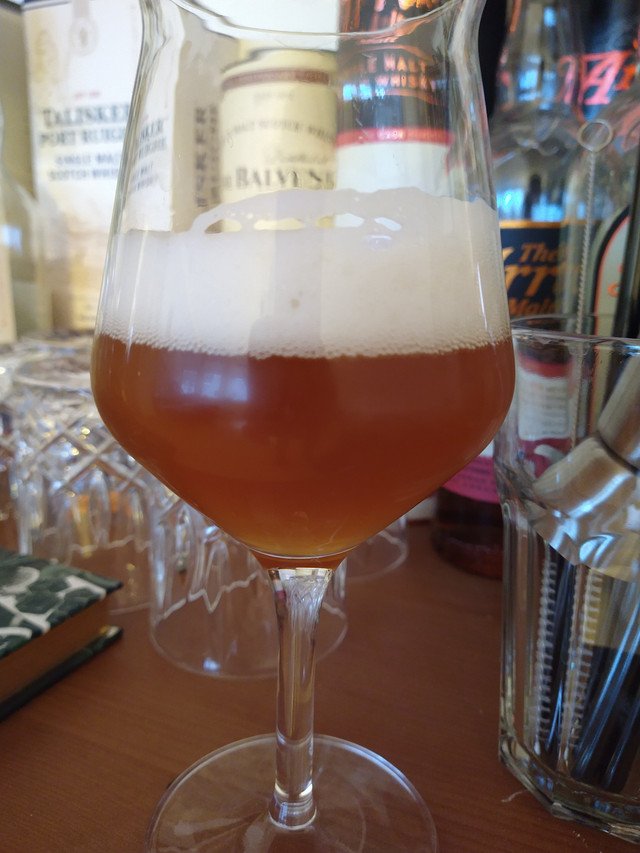 Once my nose found some room inside the glass, there was a maltiness that reminded me of really fresh beers from local breweries, followed by the most intense pineapple flavors I ever experienced in a beer.
After some sips, the pineapple changed into more of a blood orange citrus flavor. Very nice hops, in my opinion.
The official tasting notes also mention a honey flavor, which I can not really figure out.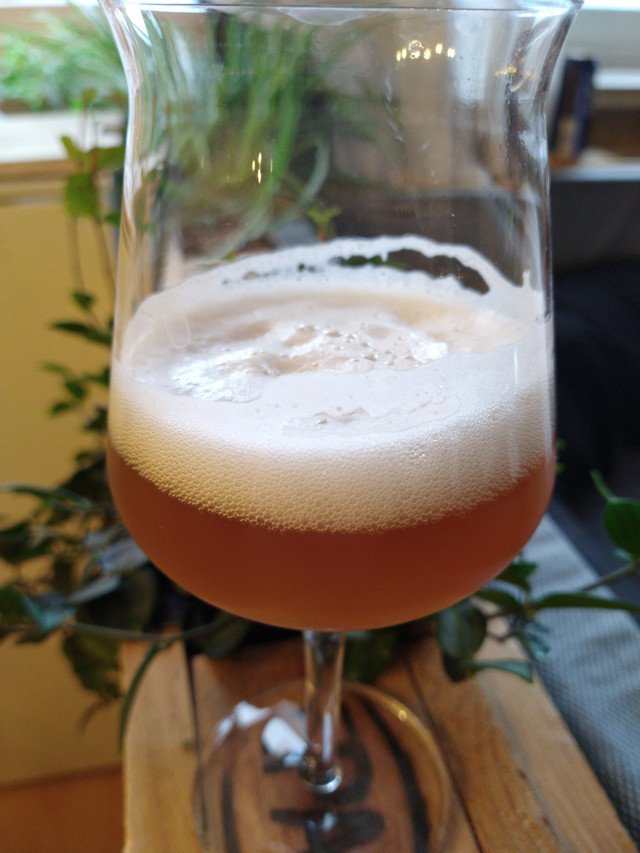 My rating
Although the second encounter could not recreate the magic of our first meeting, my rating would be a solid 4/5. My initial rating of 4.5/5 is definitely a bit too high.
As this beer is a limited edition, you have to be quick, if you plan on getting your hands on one of these. It is certainly not a bad decision.