Beer of the week - Crew Republic Foundation 11 - and why it is so hard to rate beer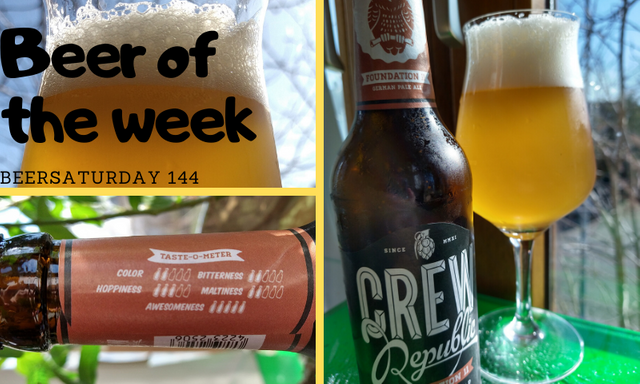 The beer of this week was once again snatched on sale. Which is the perfect reason to talk a bit about beer ratings and why they are kinda tricky for me.
Some thoughts about evaluating beer
Usually when I choose a new beer from a higher price segment, I either pick the one that is on sale, or check ratings online to get the best bang for the buck and avoid fails.
When it comes to rating the beer myself, things get a bit philosophical.
Imagine two beers that taste exactly the same, just one would be twice the price. Would it be fair to rate them equal?
Another extreme example: A non-alcoholic beer can not match a regular beer in terms of flavor and texture, but in the style of non-alcoholic beers there are excellent (five star) candidates, for sure. But how can I rate one with even 4 stars when my favorite flavour-bomb-IPA or chocolate heaven stout is a 4.5?
The money that leaves my pocket for a beer can have a big influence on my rating. Especially if I feel like I got ripped off, or in contrast, if the beer performs extraordinarily well for what they charge.
It ain't easy, finding the balance between objectivity and a rating that other people and myself can use for smart decision-making.
What are your thought on this issue? Is it okay to consider the price tag in a rating? Would it be best practice to implement a neutral rating and something like a price-performance-ratio?
---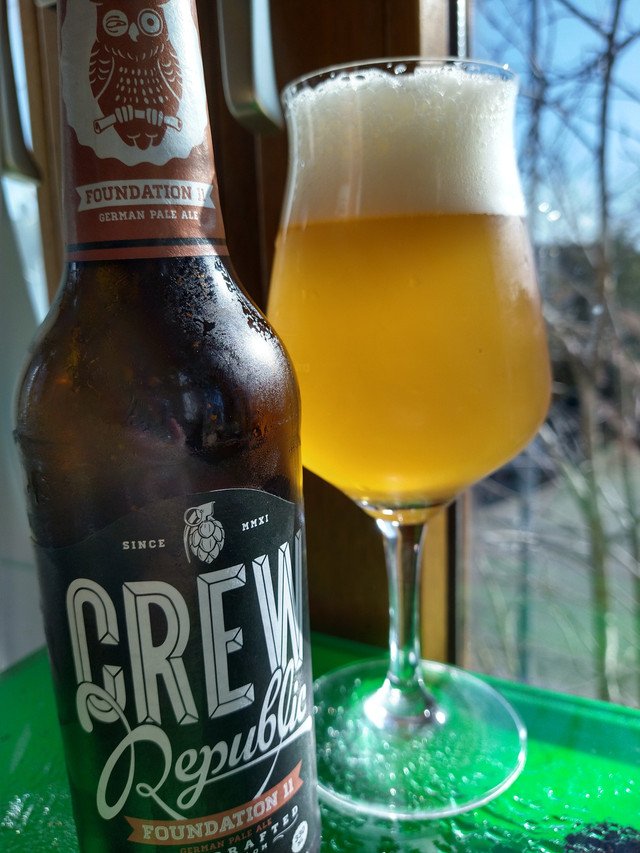 Crew Repuclic Foundation 11
Anyways - enough of the rambling and straight into the facts.
Crew Republic is a brewery from Munich that was founded when? Can you guess? Right! 2011. So this beer is actually the first brew they came up with on their self imposed mission to change the beer scene in Germany.
They call it a German pale ale, but what does that mean?
13 ° Plato

5.6 % Vol.

40 IBU

Malts: Pilsner, Munich, Caramel

Hops: Tradition, Mosaic, Cascade, Citra
I paid 1.50€/33cl on sale, but regular prices are around 2€.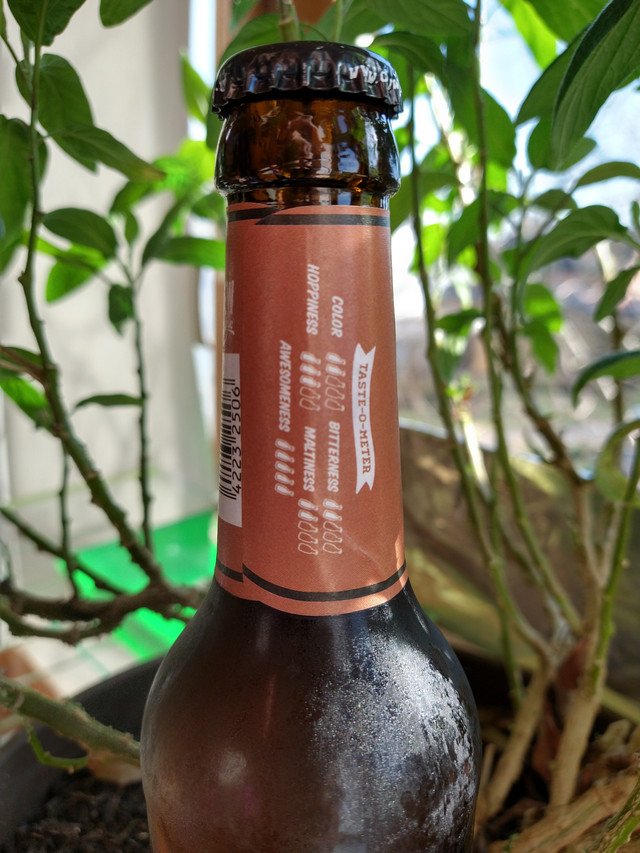 Tasting
This beer, in fact, is of a pale appearance. The head nice and thick with big bubbles. Also the awesomeness is 5/5, according to the label.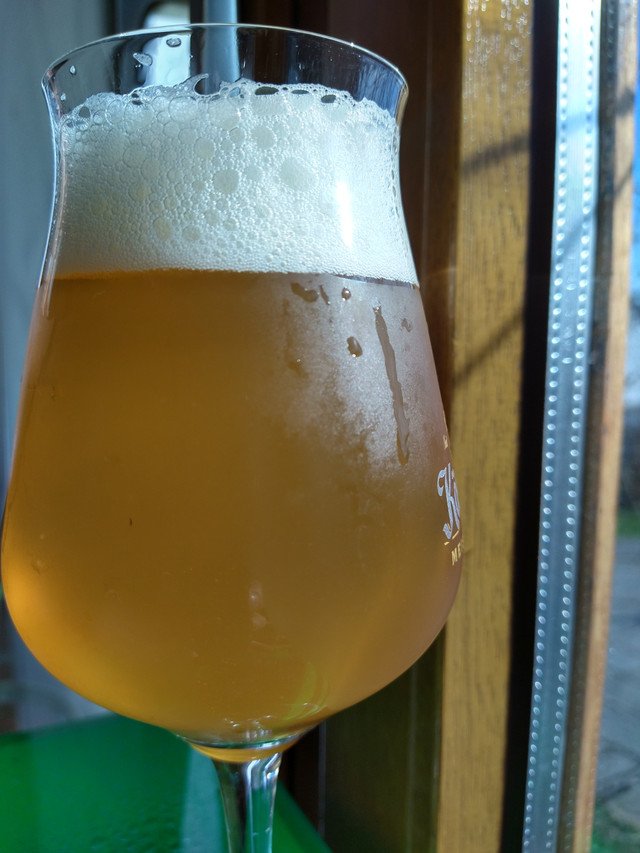 First I have the smell of very fresh beer in my nose, like it had been bottled five minutes ago. The malt flavors are definitely dominant over the light mango and passionfruit flavors.
The taste is fresh and sparkly but it features a prominent acidity that is a bit unpleasant, in my opinion.
I would describe this 'German pale ale' as a mix of Pilsner and Munich-style Helles with a little touch of IPA.
---
Conclusion
Did it change the beer scene? Well, they sure reached fame and no doubt the craft beer scene exploded over the past decade. But I'm not sure if this one is the reason for it. For their first attempt it is certainly a well made beer and I recommend picking one up, if on sale. As it is somewhere between different styles and not outstanding, there would be better choices from their lineup.
My overall rating for this one is a 3.5/5 stars.

[1]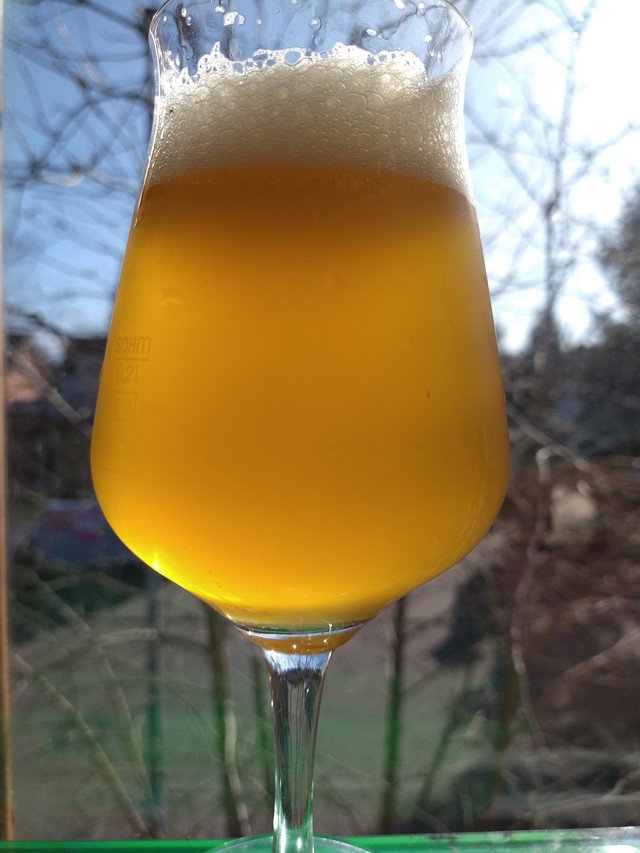 Sources:
---
[1]
3.5 star rating
Licenced under Creative Commons Attribution-Share Alike 3.0 Unported
Author: Yasir72.multan
---
Information about brewery and brew (German)
---