Behind The Photo Contest- Edition #8 || The life of floating people
Hello friends,
Hope you all are well. This is my entry of 'Behind The Photo' contest.
Today I am going to share some pictures of the residence of floating people and the story of their struggling life.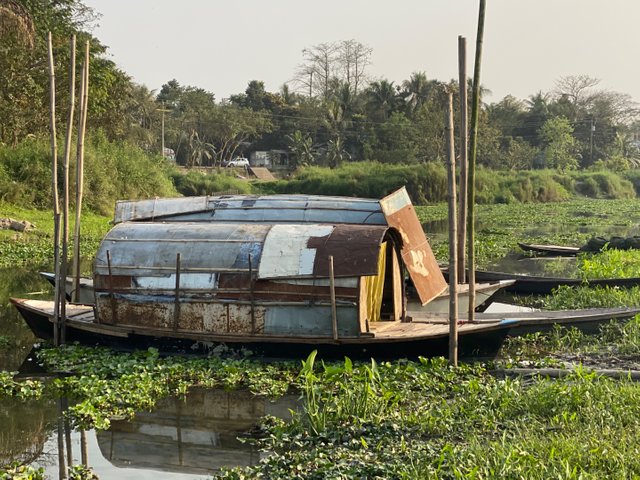 Few days back, I was travelling to my hometown. It is one and half hour drive from the capital city Dhaka. On the halfway, I saw few houseboats anchored in the riverside. I stopped my car and reached close to the houseboats.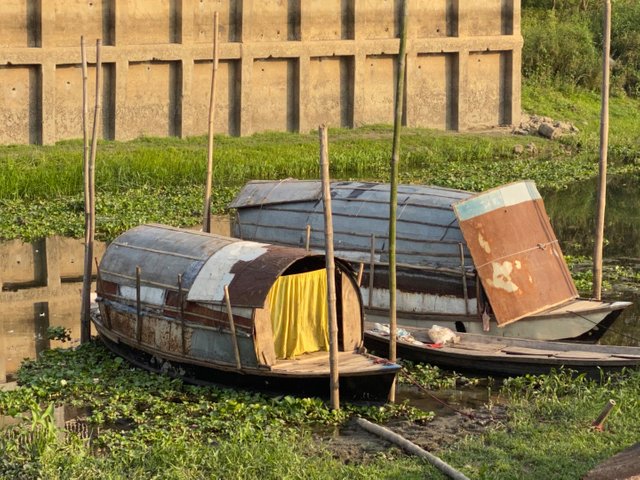 It was 3pm in the afternoon. The sun was preparing to set in the western sky. I was standing in front of some houseboats where the poorest people stay. They do not have their own house. This boat is their everything. They move from one place to another place with this boat and search for work.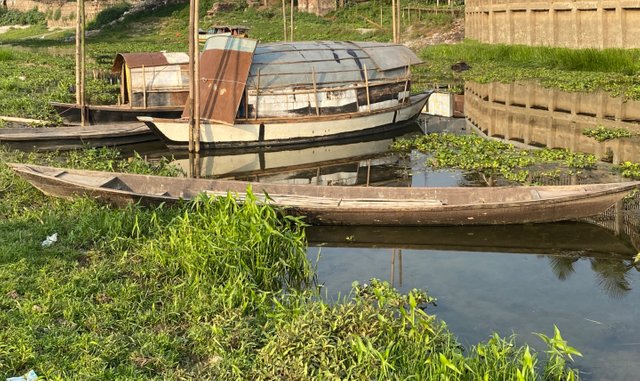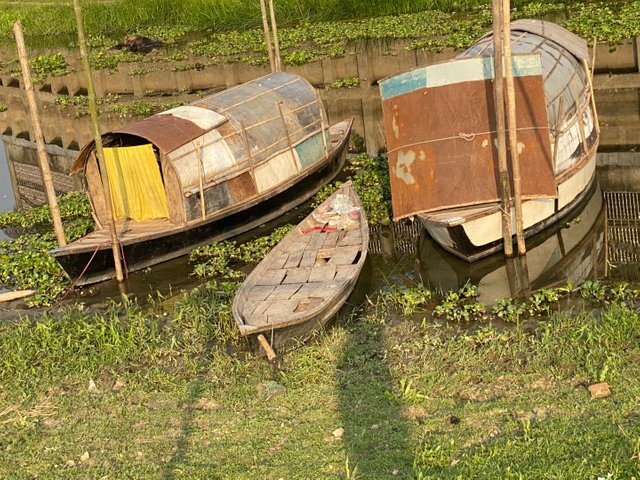 These groups of people are mainly snake charmers. They wander from village to village and catch snakes. They also remove snake poison who has been bitten by the snakes. They also arrange snakes show in village market and take money from the spectators.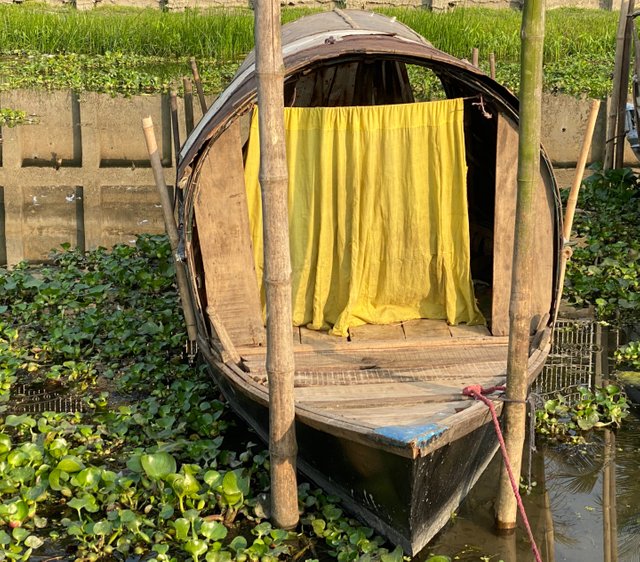 They live very poor and unhygienic life. The snake charmers don't have proper sanitation system. They made a makeshift toilet beside the boathouse covering by a piece of fabric.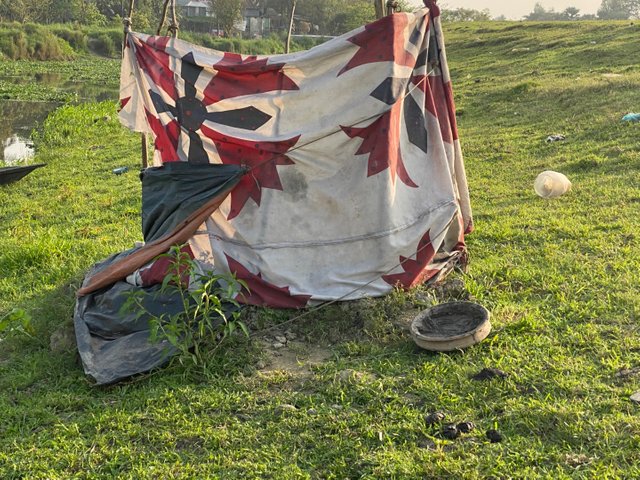 I felt sorry for them from the core of my heart. We can't even imagine to live in such place. However, sharing some more pictures of makeshift house where the floating people stay. This house was made beside a pond.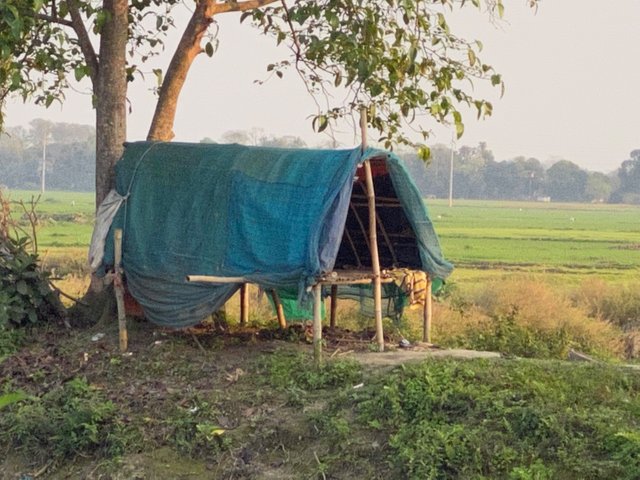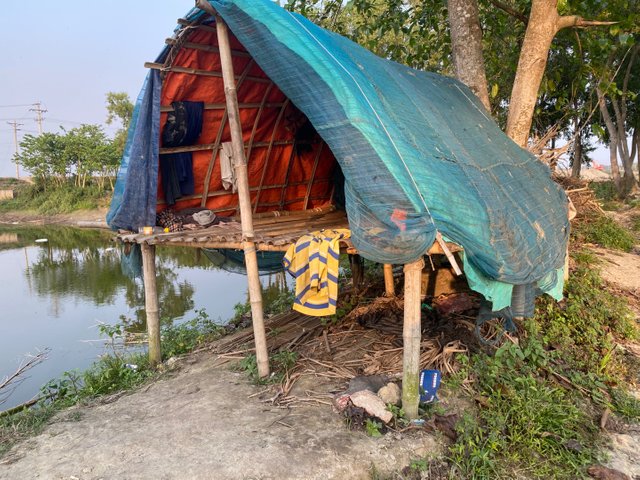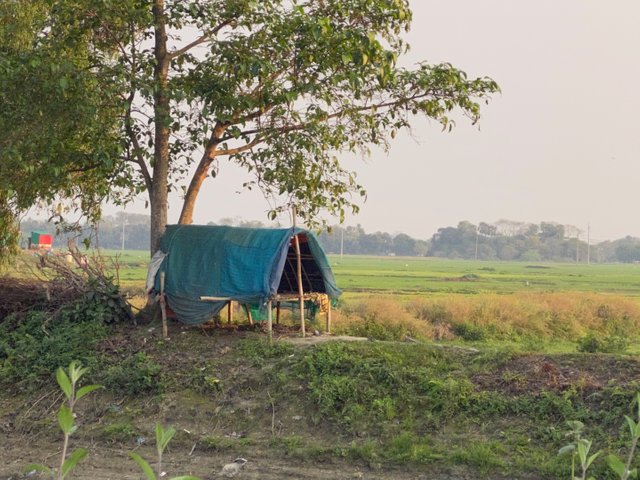 They catch fish from this pond. Here is the fishing equipment picture.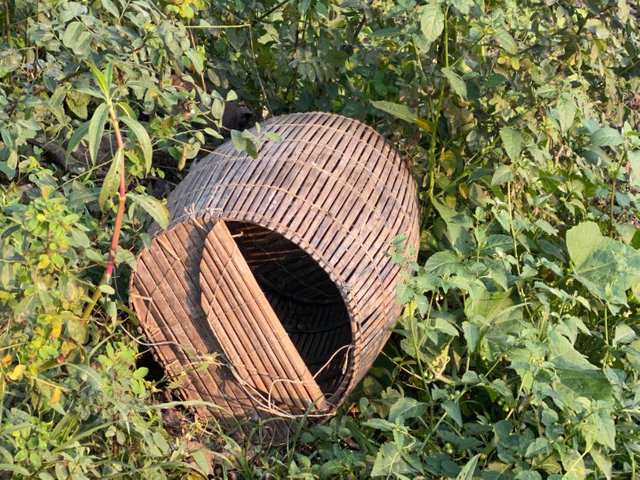 Finally, I would like to thank @behindthephoto for arranging such a nice contest. In addition, thanks goes to @appreciator for sponsoring this event and the judges @nelyp and @johan.norberg for their hard work.
This post is an entry and here is the link Behind The Photo Contest Edition #8
Here some of the pictures were cropped from original one which I captured using my iPhone 11 Pro Max mobile phone.
Last but not the least, I always enjoy to take pictures. Nevertheless, this time I felt quite uncomfortable while taking these pictures seeing the miseries of poor people. However, this is our life. The show must go on!
Thanks for stopping by.