How About the #null100 Flashmob ?
This is an experimental post mostly to test the new beneficiaries feature, which is easily available now when posting via
https://condenser.steemliberator.com
I think that every Steemit user is familiar with the decline rewards option. However this option do not burn author rewards only, it nullifies curation rewards as well, this demotivating curators to vote for these posts.
My idea was that if I use @null as a 100% benefactor, that would effectively nullify author rewards, but at the same time curators would get the usuall reward.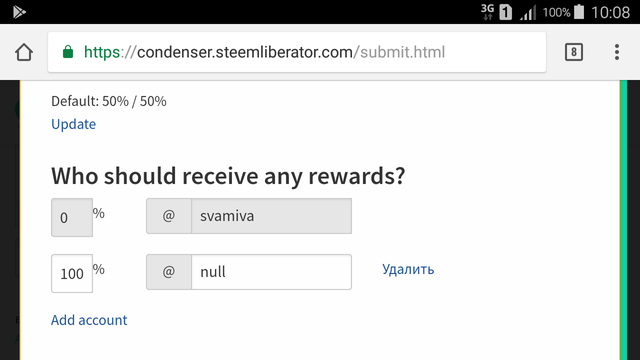 Some night russian female chorus as a bonus