Beautiful Flower Passiflora foetida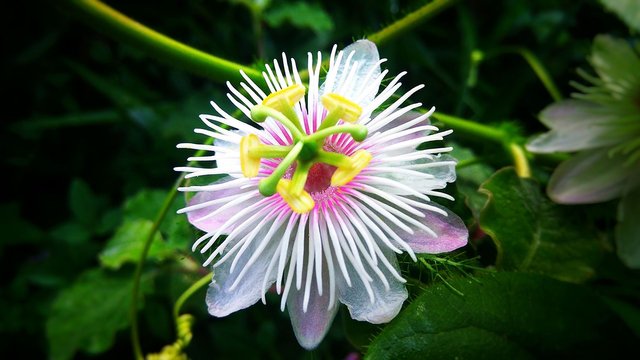 Rambutan wild, rambutan Monkey or better known as Rambusa, Scientific name of this plant is Plantae (Passiflora Foetida L) is the name of a kind of small fruit, which when the fruit is ripe covered by the enlargement of petals. this plant has a very beautiful and interesting flowers.
Pictures taken using smartphone camera, Xiaomi Redmi 4X by adding a macro lens.