BETBOX PLATFORM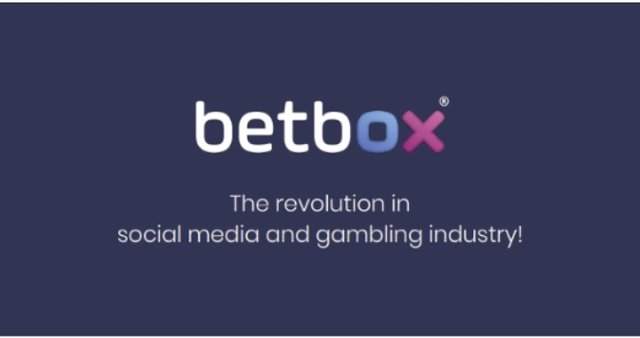 It is no longer news that many people engage in betting of all sorts for different reasons. Betting therefore can be termed as process of Staking money, property, priced possessions against a particular odd or gain. Since running a betting hall is known to be a lucrative business for so many, individuals have devised a means to properly organize these betting but some of these traditional outlets and their users/subscribers are met with difficulties like the issue of insecurity, trusts, transparency and the likes. It's on this premises that BETBOX backed by blockchain technology was created to bring about sanity and advanced methodology into the betting venture.
BETBOX therefore is a decentralized, transparent, and P2P (peer to peer) wagering/betting platform/network/ecosystem that is built on the Ethereum blockhain Technology. Betbox was borne out of the desires to proffer solutions to some of the issues be delving the traditional wagering platforms which is inclusive of the absence of Trust, Security, Safety, restricted administrations etc.
BETBOX platform is a user friendly platform and as such it is filled with loads of advantages for all its subscribers which the traditional betting platforms can jot ordinary offers its users. The BETBOX platform offers a simple, easy-to-use and fair betting platform to its users whereby incentives are giving to users. Since the BETBOX platform is built on blockchain technology, it allows the users to enjoy the privilege of decentralized betting, security of funds and stakes of users, trust and transparency are very much assured, hence putting the minds of users at rest.
I am sure it will interest the users of the platform to know that on the BETBOX platform, it is a win-win affair as winners of a particular bet do not only get rewarded, losers who concede to defeat will be also be given incentives as against what is seen in the traditional betting platforms. OX tokens holders will be rewarded for participating in specific tasks which includes voting, fairness, contributing to the network, and performing actions for their loyalty and adding value to BETBOX.
As mentioned earlier that the platform is user friendly, The BETBOX platform has a created a mobile application which affords the users to use the platform at their own convenience and comfort. This Mobile application will be available for download and installation for Android (google play), iOS (apple) users, and web (desktop) users and they are all in English language but more languages will be introduced in the nearest future.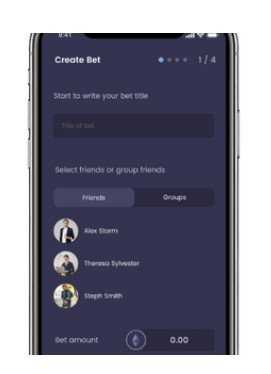 BETBOX TOKEN (OX)
OX is the Ticker for BETBOX token. OX is the native currency of the BETBOX ecosystem which will be used for all forms of transactions carried out on the platform and it will also be used to fu
el the platform.
OX is an ERC-20 compliant token created on the Ethereum smart contract because of its reliability, availability, transparency, and security which can not be easily found on other networks.
OX will be used as standard mode of payment when placing bets, staking, voting and for other payments on the Betbox platform hence giving the token a huge value over time.
As a way of keeping the value of the token at high esteem, the team behind Betbox has put in place a protocol to burn ununsed/unmined OX and also reward holders of the OX token with Ethereum in the buyback and burn phase programme slated for each quarter of the year.
A sum of 100,000000 OX token would be issued during the ICO occasions. Of the complete volume above, 80,000000OX would be sold at the pre ico and ico to the particular members. 8,000000 OX are planned for abundance, while 12,000000OX would be secured uphold for future improvement of the stage. Unused and unminted tokens will be burnt.
Tokenomics
Token : OX
Type: Utility
PreICO Price 1 OX = 0.0004 ETH
Price 1 OX = 0.0004 ETH
Bonus : Available
Bounty : Available
MVP/Prototype : Available
Platform : Ethereum
Accepting : ETH
Minimum investment : 0.1 ETH
Soft cap : 4,000 ETH
Hard cap : 32,000 ETH
Country : Gibraltar
KYC & Whitelist Restricted areas: USA, Bosnia and Herzegovina, the Democratic People's Repulic of Korea, Ethiopia, Iran, Iraq, Sri Lanka, Syria, Trinidad and Tobago, Tunisia, Vanuatu, Yemen, the People's Republic of China, Singapore and Cuba.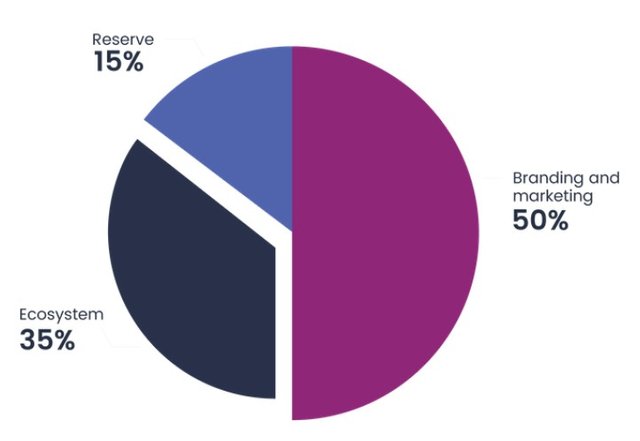 TOKEN ALLOCATION
Total Tokens Minted: 100 Million OX
Public Sales : 80 Million OX
Bounty: 8 Million OX
Reserve : 12 Million 0X
FUNDS ALLOCATION
Reserve: 15%
Ecosystems: 35%
Branding & Marketing: 50%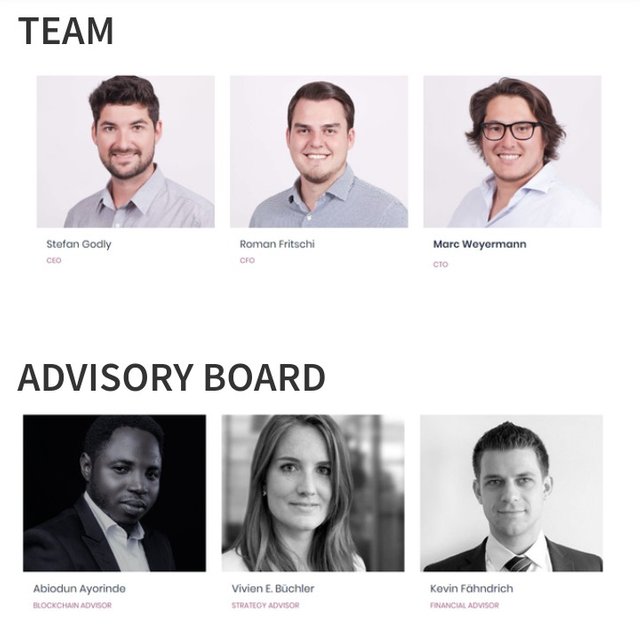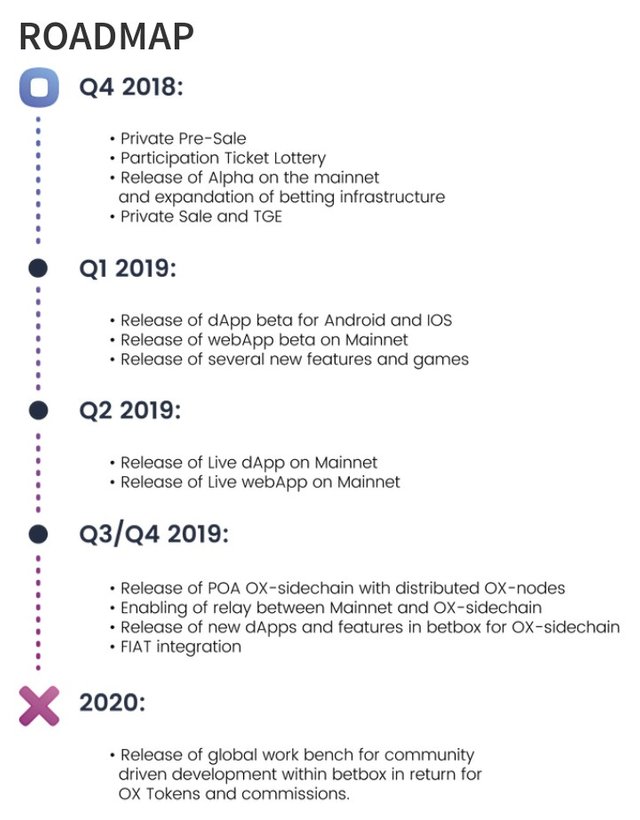 For More information:
WEB: https://betbox.app
BİTCOİNTALK ANN : https://bitcointalk.org/index.php?topic=5026661.0
MEDİUM: https://medium.com/b
etbox-ox
TELEGRAM : https://t.me/betboxGlobal
TELEGRAM ANNOUNCEMENT CHANNEL: https://t.me/betboxAnnouncements
FACEBOOK : https://www.facebook.com/betboxOX
TWİTTER : https://twitter.com/@betbox_OX
GITHUB : https://github.com/betbox
E-MAIL : [email protected]
Bounty0x Username : Joygalz