The diary game :15/12/2020. Snowy valley is itself a remedy.
Yesterday i slept at about 3 :00 am as i was busy in doing some calculations to look for budget spent on election campaigniing . It casted about 4 lakh indian rupees in 18 days of compaigning. It includes amount spent on advertisement (print media and Electronic media) , fuel of vehicles and food etc.
I got up in the morning at about 8 : 30 am, freshened up, had breakfast and left for duty. After finishing duty, i wemt to see my friend as he was not feeling well. On way i took this random click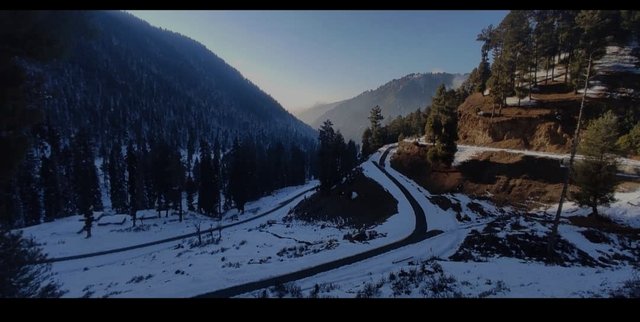 My friend had undergone surgery for kidney stone. So to advice him about precautionary measures and to look after his wound, i paid visit to his home. Everything is going well. I pray his speedy recovery so that we can agains enjoy as before.
After being back , i got busy in participating in a contest by steemitblog about huobi. I at times feel upset when after spending hours, you end up getting nothing. But still i keep trying within losing hope.
Thank you.