The Diary Game III, November 11,2020 Walking
I got up around eight after sleeping for about three hours and went out for my walk. As usual there were the same people at the park some playing cards some just talking. I took part in some of the trash talk for about half an hour but there wasn't much benefit to be found there so I just went on to my walk. I went to the malecon like a brick walk right by the beach and it is still all dirty after all the driftwood and trash that was stashed there by Hurricane ETA.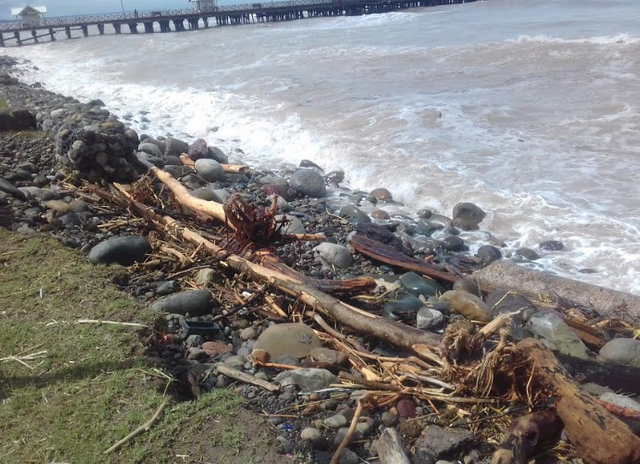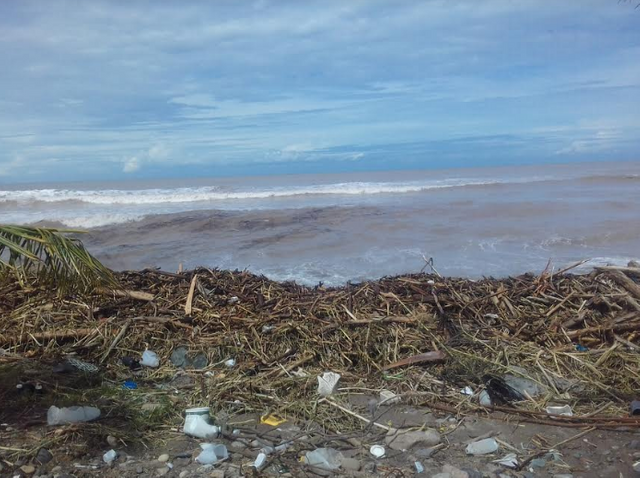 It is not all a loss, people are using the larger pieces for firewood, they just have to dry them. But all in all we had no big damage in this part, further up the town some 40 houses were wiped out by the sea, no human losses in town as far as I know. See the greatest threat in this country is flash floods and flooded rivers and canals, I am far from these so I do not face as much of a threat, heavy hurricane winds could damage me but so far we have been lucky, let's see how it goes with the new storm we might receive by Sunday.
Well I came back home and my son told me to go buy some stuff at Walmart I told him that it wasn't my day out but apparently this was changed on Monday and everyone is allowed out to buy provisions as we are down on them because of the hurricane scare. So yes I went to Walmart and I also made a couple of transactions at a bank. You see I was confused because on Sunday I tried going to the mall but they were asking for ID cause only ID ending in 6 or 7 could go in. I had heard that the government had suspended this and everyone should have been allowed in, I nearly got in a fight with the guard I chewed his ass out, only to then remember I am a seven so I could go in regardless, sometimes you just make a fool of yourself without even realizing it.
Well after I did my errands today I came back home, and then that was it, back to the routine watch US election news, read and eat, this thing is getting me fat. In any case I was up until 3:00 am on Thursday morning and then tried to sleep. Still no dice, I guess tonight is my sleep night, I really hope so.