Juego del Diario. Mi día 5 (Semana 8 del año) - POWERUP 100%
19 de febrero, bien apuradito camina el año 2021. Nos toca apresurarnos para seguirle el ritmo, aunque las cosas vayan poquito a poco. Una verdadera contradicción, los días se van volando mientras uno siente que nada pasa.
Tranquilo, apreciado Diario, no perdí el cerebro. Pero eso es lo que siento, que el tiempo huye veloz mientras los humanos seguimos en la expectativa sobre que nos traerá el año, por eso me pregunto, ¿será que debemos olvidarnos de la pandemia (OJO: sin dejar de cuidarse) y seguir adelante con sueños y proyectos?
February 19, in a hurry, the year 2021 is walking. We have to hurry to keep up with it, even if things are going little by little. A true contradiction, the days fly by while one feels that nothing is happening. Relax, appreciated Diary, I did not lose my brain. But that's what I feel, that time flies away while humans are still in the expectation about what the year will bring us, that's why I wonder, is it that we should forget about the pandemic (EYE: without stopping to take care of ourselves) and move on with dreams and projects?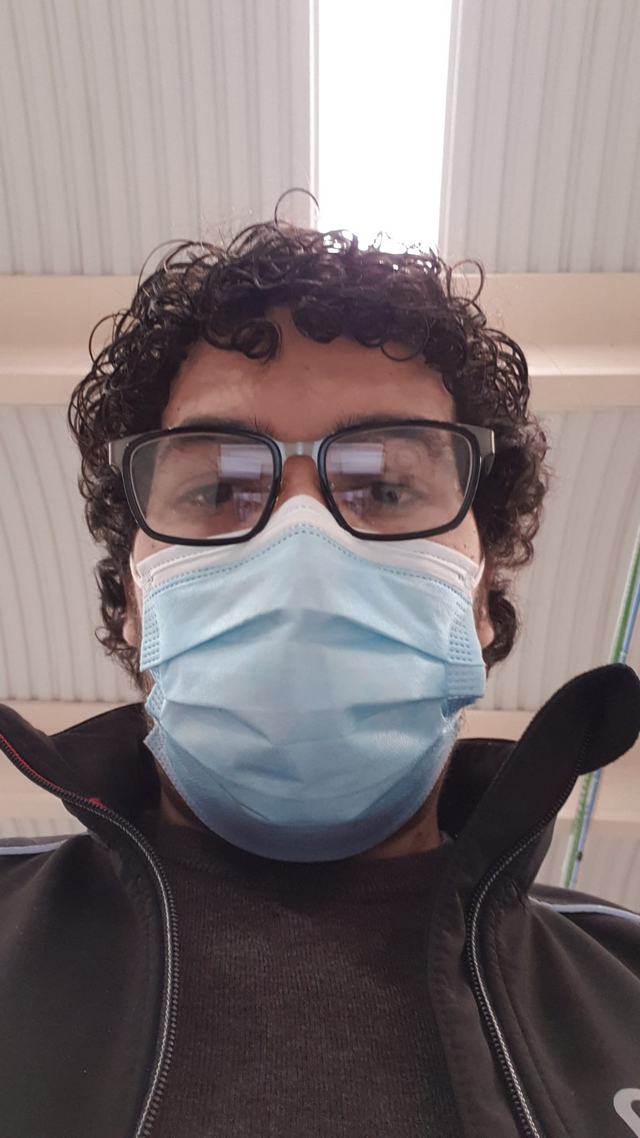 Selfy de uno de mis hijos, con su mascarilla.
Usar las mascarillas, guardar la distancia social en el transporte, lugares públicos, lugar de trabajo y, por supuesto con los vecinos, sigue siendo necesario. Cuidar todo el tiempo la hiegen de las manos, especialmente.
Pero los proyectos hay que seguirlos y si no se tienen crearlos, y si se tienen y no encontramos como cristalizarlos: cambiarlos. El asunto está en no pararse.
Yo animo mucho a los estudiantes a proponerse retos y a inventarse soluciones. La inteligencia y las oportunidades de trabajo, actualmente, exigen creativos que aporten soluciones. Yo diría más, que aislen necesidades y aporten soluciones para ellas, además de las que todos andan buscando
Wearing the masks, keeping social distance in transportation, public places, workplace and, of course, with neighbors, is still necessary. Take care of hand injuries all the time, especially. But projects must be followed and if you don't have to create them, and if you have them and we can't find a way to crystallize them: change them. The issue is not to stop. I highly encourage students to challenge themselves and invent solutions. Intelligence and job opportunities currently require creatives who provide solutions. I would say more, that they isolate needs and provide solutions for them, in addition to those that everyone is looking for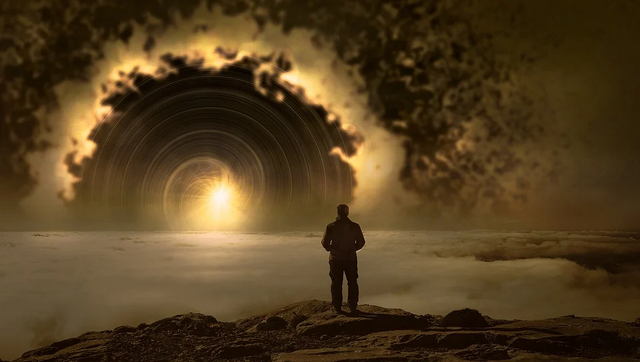 Fuente (https://pixabay.com/es/photos/fantas%C3%ADa-luz-estado-de-%C3%A1nimo-cielo-2861107/)
Los proyectos pueden llegar desde una fantasía o desde una necesidad, pueeden ser grandiosos o de la esfera de lo práctico. Yo soy muy práctico, pero no por eso carezco de sueños e incluso ensoñaciones. Pero lo práctico es mi lado predominante y busco esa luz en el túnel, en mis conocimientos, mis herramientas y asesores a quienes pueda interrogar al respecto. Por ejemplo, en estos momentos tengo una dificultad con la nevera, forma hielo en el congelador ( y es sin escarcha) y calienta en la parte del refrigeardor. Eso me obliga a sacar todos los alimentos y hacerle mantenimiento cada tres o cuatro días. El problema viene por los lados del termostato, pero...¡no consigo el repuesto!
Creanme, sueño con esa solución todos los días y ya hay una idea que me está rondando el cerebro, le doy vueltecitas y si entre hoy y mañana no consigo el repuesto, el domingo aplicaré mi solución y la compartiré con ustedes.

Projects can come from a fantasy or a need, they can be grandiose or from the realm of practicality. I am very practical, but that is not why I am devoid of dreams and even daydreams. But the practical is my predominant side and I look for that light in the tunnel, in my knowledge, my tools and advisers who I can question about it. For example, at the moment I have a difficulty with the refrigerator, it forms ice in the freezer (and it is frost free) and heats in the refrigerator part. That forces me to take out all the food and do maintenance every three or four days. The problem comes from the sides of the thermostat, but ... I can't get the replacement! Believe me, I dream of that solution every day and there is already an idea that is haunting my brain, I give it a spin and if between today and tomorrow I do not get the replacement, on Sunday I will apply my solution and share it with you.


QUÉ UNA BUENA SALUD NOS ACOMPAÑE A TODOS DURANTE TODO EL MES DE FEBRERO


Notas:
Todas las fotografías tienen su fuente al pie. Los separadores de párrafos son míos.
El texto en inglés fue traducido con Google translate.



Agradecido por su visita y valoración