Read the post to know why we eat Jamrul, and what are the benefits.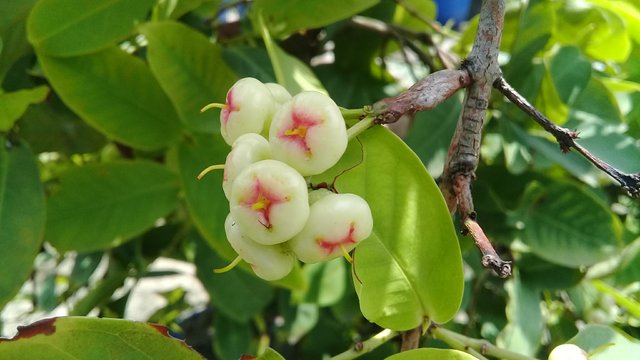 Hi guys how are you all. I'm fine too. I will talk about Jamrul today. On the roof of our office. There are many fruit trees.
A long time ago, one day the roof of the office went up and I saw a lot of jamrul in the tree. It looks so beautiful.
So I took a few pictures, I think it's nice to see but I don't like to eat. I eat less even if I play.
Jamrul has a lot of vitamins. I will talk about 5 benefits.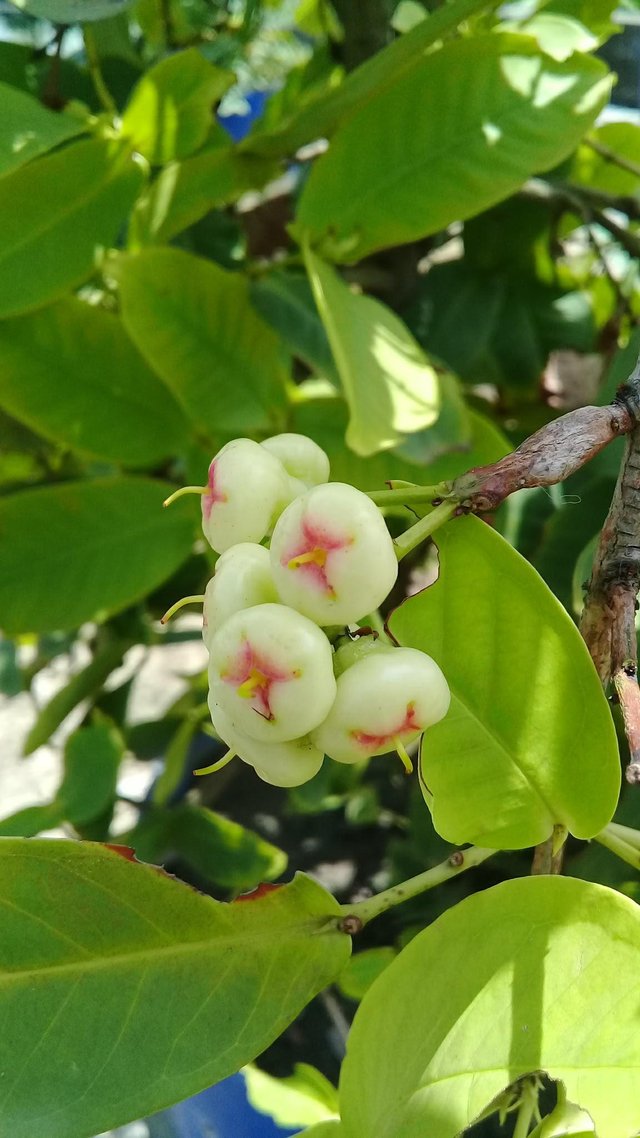 Reduces the risk of cancer: Jamrul contains vitamin C and flavonoids, which prevent cell destruction in cancer and heart disease. The antioxidants in jamrul remove contaminants from the body.

Boosts immunity: Vitamin C makes the body's immune cells. It protects against colds.

Increases good cholesterol levels: Niacin in jamrul regulates cholesterol production. Niacin raises good HDL cholesterol in the blood and lowers bad triglycerides.

Reduces the risk of stroke: Jamrul lacks sodium and has high HDL levels, so it controls blood pressure and reduces the risk of stroke.

Increases digestion: Regular consumption of jamrul increases digestion in the stomach and helps in easy digestion of sugars, fats and proteins and controls body weight.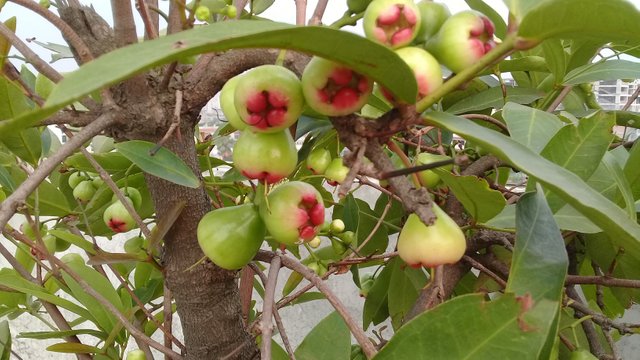 So friends, we will eat more and more jamrul. We will increase the immunity of our body.
My #steem friends have written a lot of tarahura. If I make a mistake in writing, please forgive me. Thanks so much for reading the post.
my facebook
https://www.facebook.com/Ab.karim01
my twitter
https://mobile.twitter.com/Karimraj9
me karimraj
Cc-
@steemitblog
@steemcurator01
@steemcurator02
Post reward are set to "Power Up 100%