Beyondbit Rewards for a Popularity Contest [Part 2 of the Onboarding Steemgig/Contest!]
Good Day Everyone!
We've recently announced a contest/steemgig in Facebook & Instagram where we will award 5 content creators that will onboard Steemit.com and will be present at the upcoming Aug 5 Steemfest PH event. SBD will be given as a reward and they will still be eligible for the Beyondbit raffle on the said event. As we've mentioned on the previous post, there will be another twist to the said contest.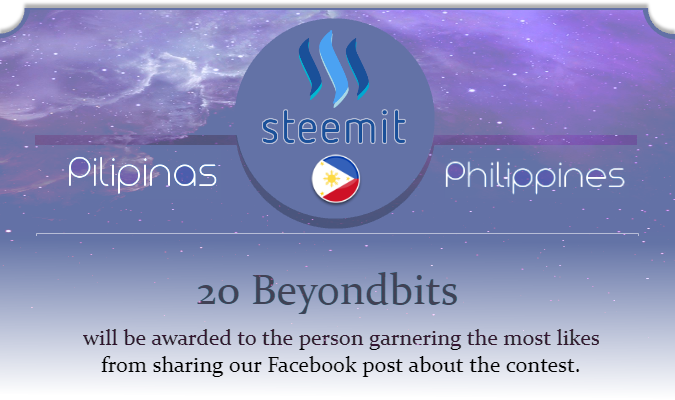 All they have to do is share the Facebook Announcement for the onboarding posted by @luvabi on the Facebook Event page. Then add a comment saying they have shared it (Shared post has to be public to be eligible) so that we can keep track of the entries.
It's up to them to market the said post about the contest and whoever gets the most likes by end of day Aug 2nd (Philippine time) will receive the Beyondbit reward!
Just to give you guys an idea, 20 beyondbits may be equivalent to Php3,000 based on the recent highest price in the market. That's actually a big amount here in the Philippines for a simple sharing/popularity contest.
---

Beyondbits courtesy of @officialfuzzy. Contest idea by @luvabi.
This is open to anyone in Facebook except the organizers of this contest.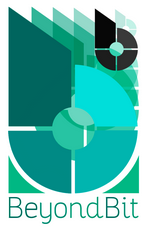 Beyondbits give @officialfuzzy a power similar to the Whaleshares token we started thanks to delegation from @blocktrades only a little over 1 month ago. As whaleshares has quickly become one of the most vibrant and flourishing communities in cryptocurrency because of this token, it has become time for me to start testing a new token in preparation for "The Great Unleashing," when the whaleshares platform is open to multiple whales on Steem. So I now can begin giving my on personal upvote tokens to helpers in much the same way WhaleShares benefit the community. And since I have some whaleshares too, maybe we will see a few winners of those in here as well!
Description from @anritco | Logo by @deveerei
---
The Facebook Ad!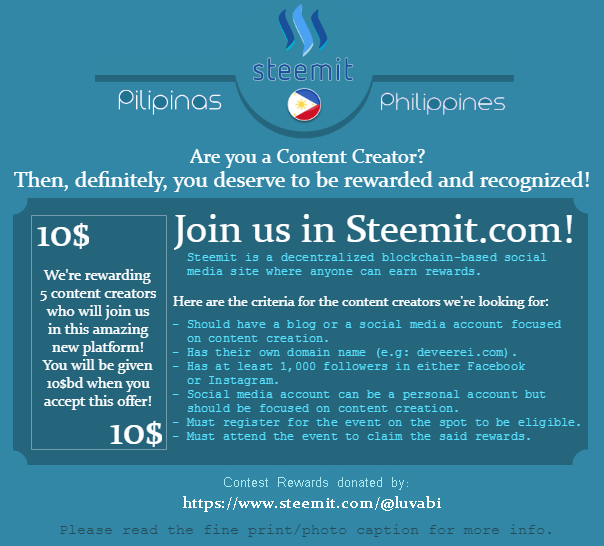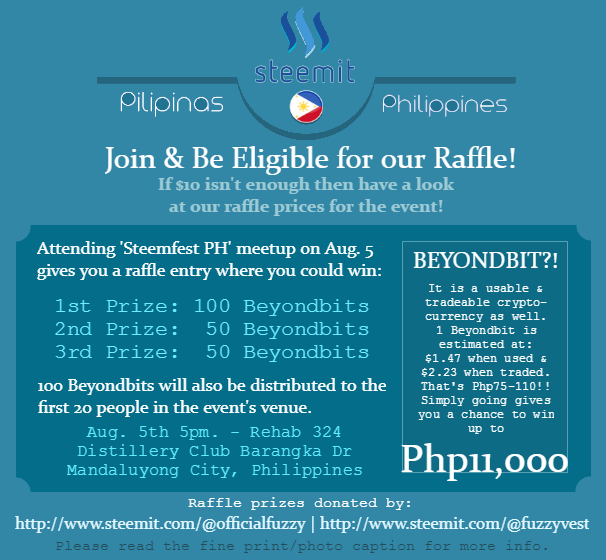 Get the Shirt Here (for Steemians outside PH)
Comment or send me a message in FB or Discord if you're in PH to get one.