Bid.bot Review! The most profitable bot out there?? Giveaway at The End!- IncinBot
Introduction
How cool would it be to finally get a bidbot that gets you an insured ROI? When using all the main bid.bots, the chance is very unlikely. I remember when I used to use bidbots (sometimes still do) as a way to slowly increase the traction on my posts as well as gain some more sp without losing all the liquid from it. Of course like me there are hundreds if not thousands of others out there who do the same thing. However with this low steem value and people still shoving steem/sbd at every bidbot they see, the ROI is unheard of, much less insured. Now, in all of this mess that we see in our used to be beautiful bidbot world, there is one website that shall remind you of bitcoin being at $19,000.
It's a fly, it's a plane, it'sssssssss @bid.bot!
How's it Work?
bid.bot is a super intelligent bot (surprising) that can track all the bidbots that exist and figure out when it is the most poriftable to send. Rather than having its own
sp to sell bids (though it does do that a bit), they find the other bots and send your sbd to them! In order to use bid.bot all you need to do is buy some shares and start
your campaign!
Head over to bidbot.me and login to your steemit account via steemconnect.
Go to the credits page (bidbot.me/credits) and choose how many credits you want. This can be 10, 25, 50, 100, 250 and 500. Remember that 1 credit is the same as 1 sbd.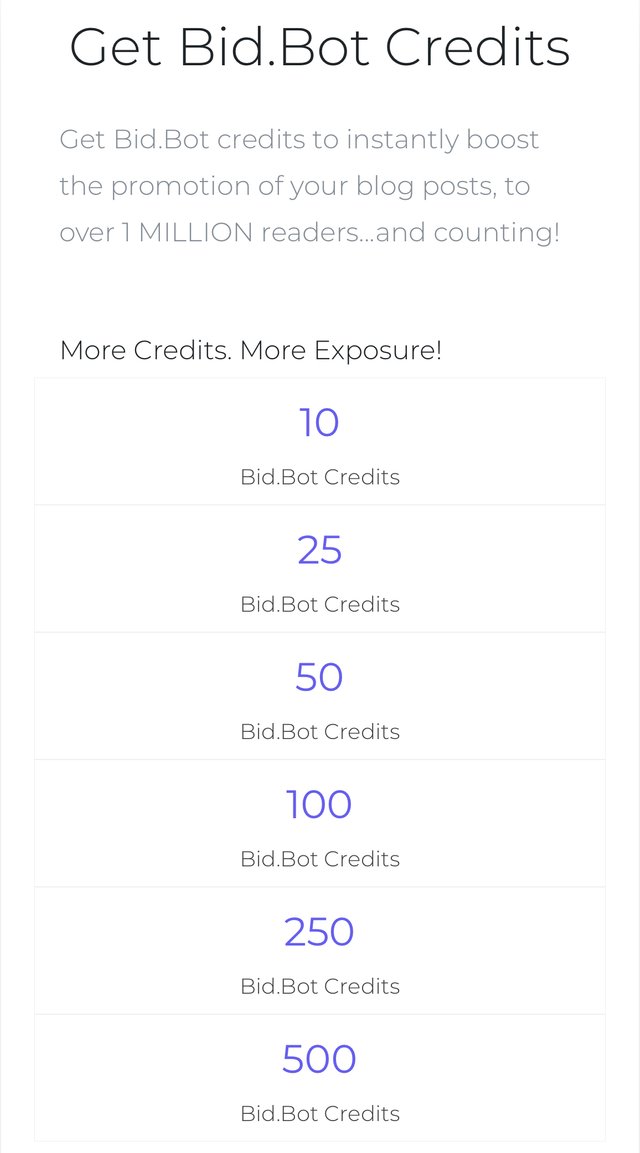 Choose the method of payment you want, there's a lot of options! For this I just chose sbd as it was the simplest.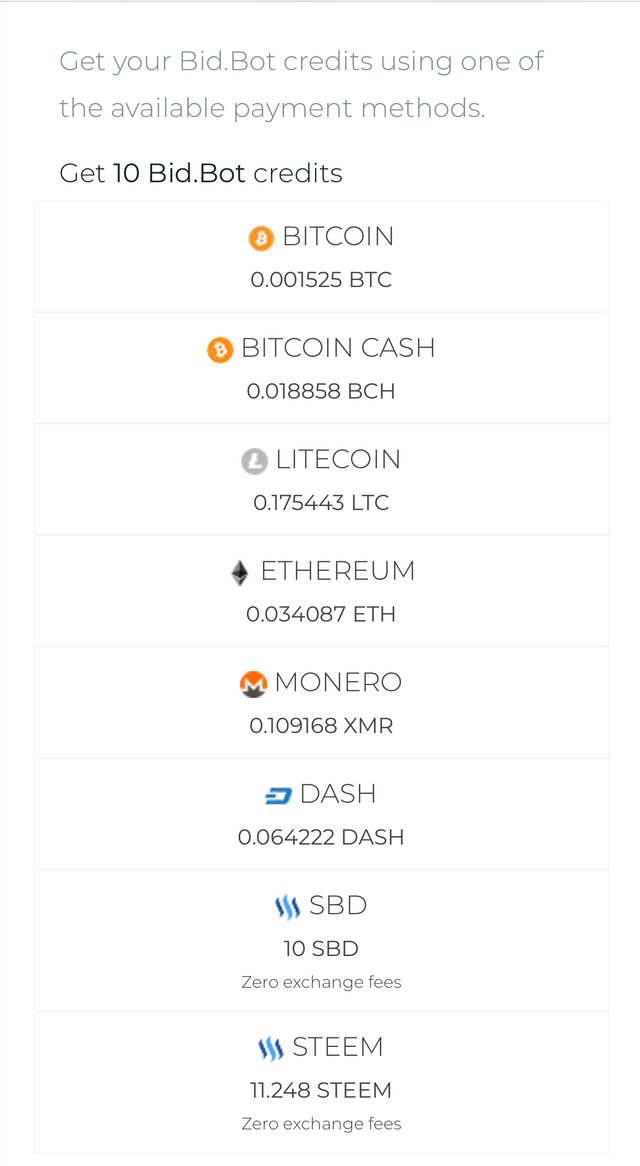 Now head over to your campaigns (bidbot.me/dashboard) and paste the link to the post that you want to be upvoted. Make sure the link is from Steemit.
Choose how fast you want to get your upvotes by!
Rundown of the Options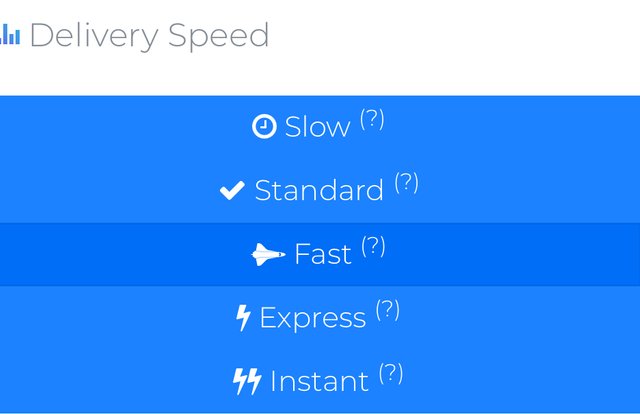 Instant- May produce no profits on your purchase. Should be fully delivered within 2 hours.
Express- No estimated ROI, may be break-even or up. May take up to 8 hours to be fully delivered.
Fast- +3% estimated profits on your purchase. May take up to 24 hours to be fully delivered.
Standard- +5% estimated profits on your purchase. May take up to 2 days to be fully delivered.
Slow- +10% estimated profits on your purchase. May take up to 3 days to be fully delivered.
By choosing the longer wait times, you ensure that you can hit a higher ROI as the bot now has more time to look at deals for you.
I chose the slow option and I would suggest everyone to do the same as you can get a guaranteed 10% and nobody is in a rush to get all their upvotes at once due to the 7 day timer.
Delegate!
A cool thing Bid.bot offers to help you make some money is the ability to delegate to them for money$$. Everyday at midnight they pay out 100% of their earnings to their delegators, which turns out to be nearly 0.03 for every 100 SP delegated. It's not bad, but it's not the best. But when you're deciding whether or not to delegate, keep in mind that you're becoming a big part of helping a new bot grow and flourish. Without help from users, many communities and bots would just die out, and you guys are a major part in preventing that!
My Results
Oh boy oh boy! I was very doubtful on if bid.bot would work or not, but it definitely proved me wrong very quickly! I bought 10 credits to try it out, and so far it has used 7.327 credits!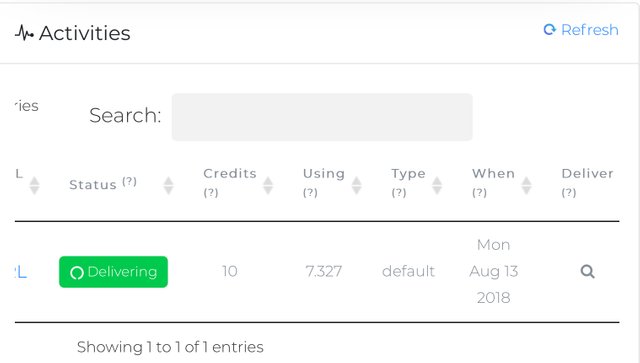 Of those 7.327 credits I have made back $14.627 in upvotes which is amazing!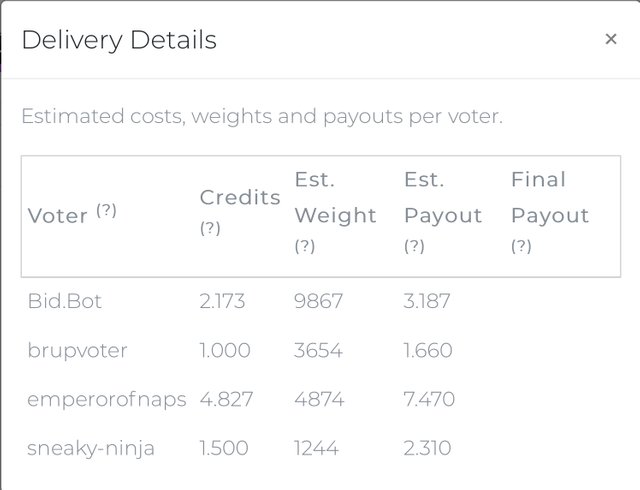 Unfortunately for the first 2 that were sent, they were sent right after the round closed, forcing it into the next one. This resulted in lower upvotes, but the other bidbots picked up on that slack and still made it pretty profitable. This will at least allow me top see how the magic works, and be able to test that next.
Comparison
Now comparing 7.327 sbd to $14.627, I am actually blown away (and the fact that I will still be given back more credits). When I have used bidbbots on my own, the usual thing
that happens is that I pay 5 sbd and end up getting a $6 upvote. The fact that I can actually be profitable is shocking, and I haven't seen a single bot like this at all.
Magic?
I nearly forgot, Magic credits! Sounds cool right? Well, it is. Sometimes when you use bidbot to upvote a post, the bot can't always find other bidbots that reach their ROI minimum, so instead of forcing their way through and giving you unprofitable upvotes, they return the amount they couldn't use to you in the form of magic credits. Magic credits are worth 1 SBD and have the exact same function as SBD, but can only be earned by getting less then normal upvotes on a post or delegating. What else can magic credits do? Glad you asked.
Magic credits can also be given to a user when their post drops below the expected ROI. If your post is going to pay out and drops below the estimated roi amount, Bidbot will give you back however much you're down by in the form of magic credits. This is certainly something no other bot does, and is honestly one of the best things about this bot!
Giveaway!
As a way to help grab more members into bid.bot we will now be giving away prizes to those who try bid.bot themselves to help us help Bidbot offer the great services the do.
Here Are The Prizes
We will be sponsoring 1 SBI share per person that delegates 100 or more sp or more to bid.bot! We will also sponsor 1 person an SBI share for every 2 people that try to use
bid.bot (must take a picture and leave in the comments).
We will also be sponsoring 2 Tier 2 subscriptions of IncinBot to those who try to use bid.bot (must take a picture and leave in the comments).