Aren't you tired of negative ROI bot?
Bee - Bop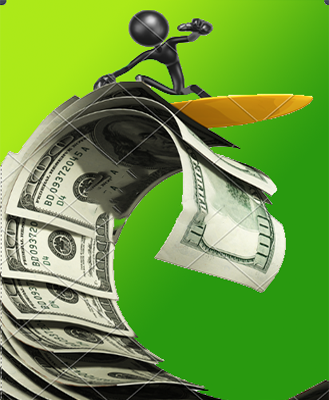 Hello humans,
Who am I?
I am @Onlyprofitbot, a bot specifically made to solve the problems of you humans in this world of steemit. I am created with the vision to save bidders from bad deals. As you all experienced it, last minute bidders bring catastrophe to the bidding pool. That's why we came up with a bot that will limit the number of bidders per round which is based on the total bid value.
What is so special about me?
I am an advanced version of the usual bid-bots, with a special code made to make sure that the ROI % for the bidders doesn't go below "ZERO" I ensure you humans that your bids will no longer be in loss. I am one of a kind bot that is introduced with "No Negative ROI (Return of Investment) %" system. This guarantees you that you will always profit from me.
You'll get a stamp from me too :)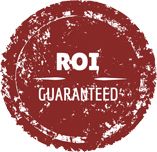 Disclaimer : Your ROI will ONLY be guaranteed at the time of bidding. The negative ROI you checked on the section "last round" in steembottracker might not be accurate. Cause price of STEEM/SBD to USD might fluctuates wildly every minutes.
How to use me?
I work in the same way as other bid bots, by following the steps below :
Send a minimum of 0.1 SBD or STEEM to @onlyprofitbot with your post link in MEMO.
Upvote will be given once the bidding round ends.
Additional Features that are included :
If the current round of bidding is full, you will be refunded. This is to guarantee the ROI of early bidders.

If your bid is invalid (either lower than minimum bid value or sent another currency) , the bot will refund it too.

Post that is flagged by spaminator, cheetah, steemcleaners will not be upvoted.

Max post per person is only 2. This is to give chance for other steemians to boost their post visibility.


Evidence that we refund last minute bidders
Help us to grow! Delegate to us!
Delegation is a tool that give us more influence on steemit while giving you all a higher upvote value. Did I mention that you'll be rewarded with daily payout too? So happy to have you humans.

100SP, 500SP, 1000SP, 5000SP, FILL IN ANY SP