Presenting BigBets - Blockchain-based SportsBets for everyone!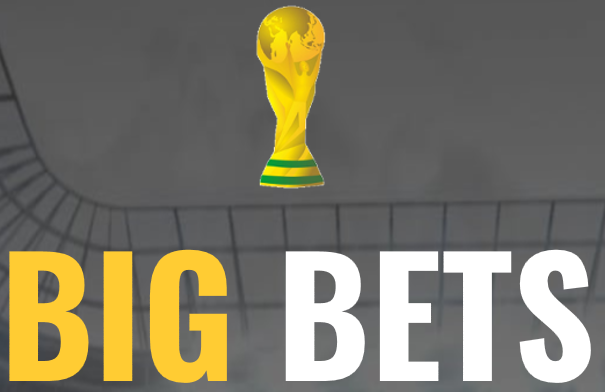 We are very happy to present you "BigBets"!
What is BigBets?
BigBets is a new tool based on the Steem Blockchain. It allows you to bet on current soccer games and win pure SBD prizes! It's the best way to multiply your earned rewards and having fun at the same time.
How does it work?
Just visit our website BigBets and check out the current games whose betting is opened. Choose your match and fill out the betting form. Finally, broadcast the transfer and you are done!
Don't be scared! Wrong bets are immediately refunded! :)
For a detailed explanation, check out our tutorial video:
Which games do we offer?
We will offer all coming games of the World Cup 2018! It's going to be huge!
After the World Cup we are going to announce how we will go on! :) Stay excited!
How are the prizes calculated?
Every bet that is made fills the current pool of a match. At the end of the game, this pool will be fairly distributed among all winners.
How am I rewarded?
When the match is finished, it will be listed under the section "results". After the final score is listed on our website all winners will get their SBD prize via a direct transaction to their Steem Account.
As soon as your transfer reaches our acccount, your current possible prize and tip will be listed under the game you have bet on.
Why is BigBets so good?
The fact that BigBets is based on a Blockchain makes us extremly transparent.
Everyone can check his transactions and we list all bets on our website. This gives you a perfect overview about your bet and you always know how well you are doing.
Furthermore, we can't fake any results because we only offer popular soccer games.
That's what makes us special!
What happens if I my tip was wrong?
If you fear that you have bet on the wrong team, you are always able to make a new bet as long as the game hasn't started already.
This gives you the possibility to make several tips to increase your opportunity for profits.
SportsBets are not about luck, it's about knowledge and strategy.
What are you waiting for?
Start betting now, the World Cup is hot!
Always remember:
The more you bet, the more you get
Make your bet now:

You want to make more money? Become an affiliate!
Write an article about us, make a youtube video or tell your friends... Anyway, you will earn 5% of the amount your friend bets, no matter whether he wins or not!
Get your referral link now: here
Hopefully, we are able to make Steem an even better place with our project <3