Whats Happening In The Shop This Week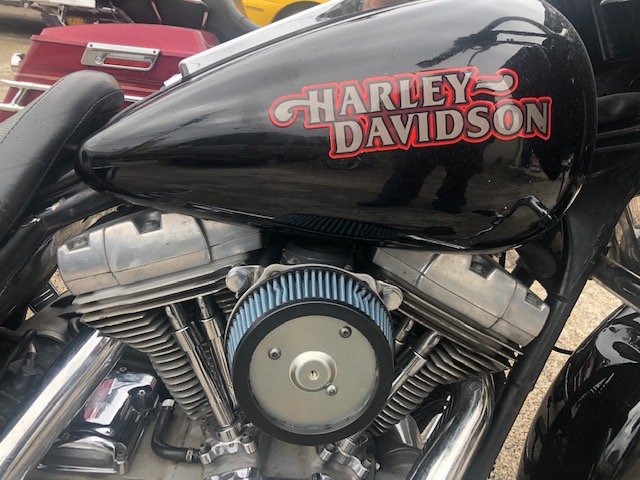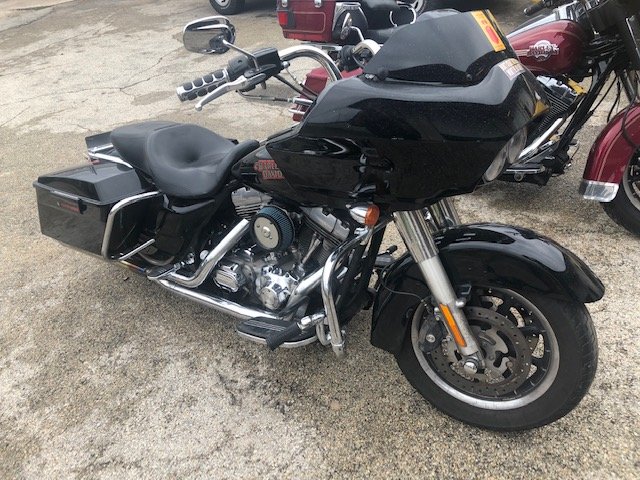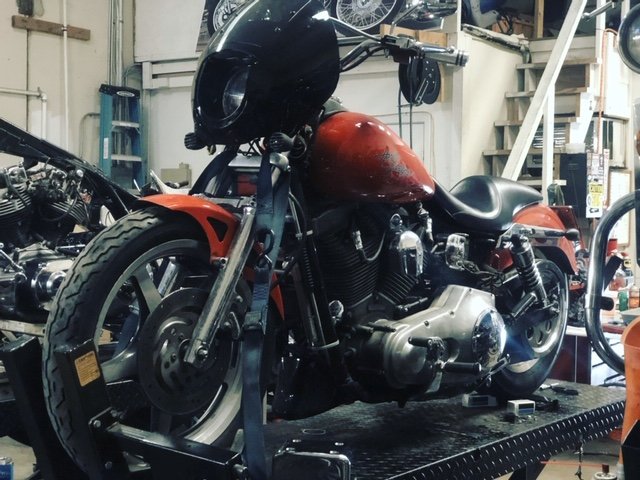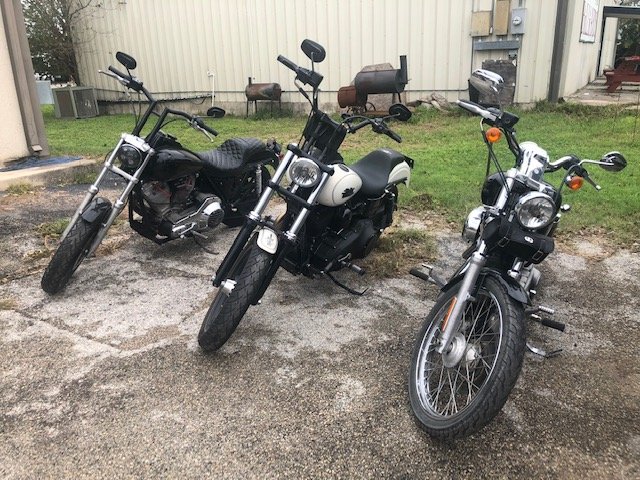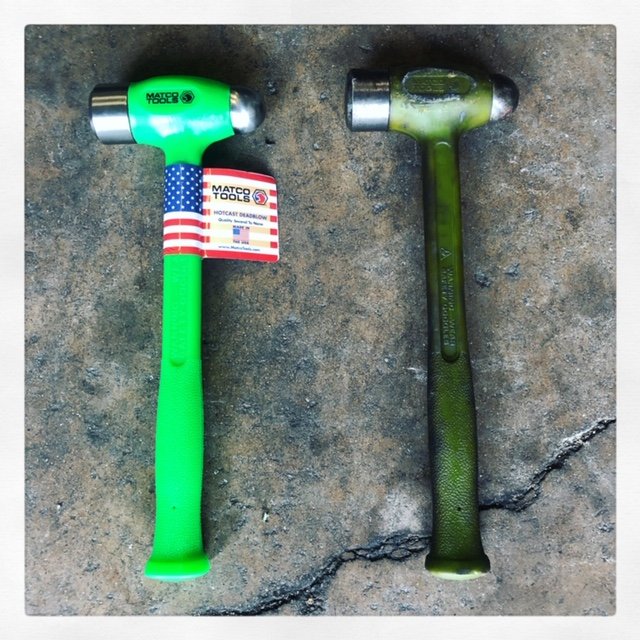 Got this bastard of a club bike up and running. Still needs a lot of TLC but its ready to be used and abused some more. Got a clean little Dyna Low Rider in for some electrical work. Got a FXR, Dyna and a Sportster all lined up waiting on parts. And my trusty hammer crapped out after 13 years and had to warranty it out with Matco.
All in all its been a slow week. @nursejamie still recovering from her stint in the hospital. I have been to 2 school board meetings this week because people are idiots. So you know, life.
Thanks for reading my blog.
Carry On, HM