The Binance exchange will allow users to convert "cryptodust" into BNB tokens
The Binance exchange has started new function which allows users to convert so-called "cryptodust" into BNB tokens. Changpeng Zhao (CZ), the CEO of Binance, announced this innovation in a tweet of April 23, 2018.
Cryptodust represents fractional values from cryptocurrency unit. It is usually impossible to trade in so small means becauzse they it is less, than transaction collecting. Being below the minimum trade limit, they usually stand idle in the user purses. From here and term "cryptodust".
The new function entered by Binance will allow users to turn the cryptocurrency dust into useful tokens. Users of Binance will be able to convert the cryptodust equivalent to less than 0,001 BTC, into BNB tokens. Reaction to an innovation on social networks and Internet forums was generally positive.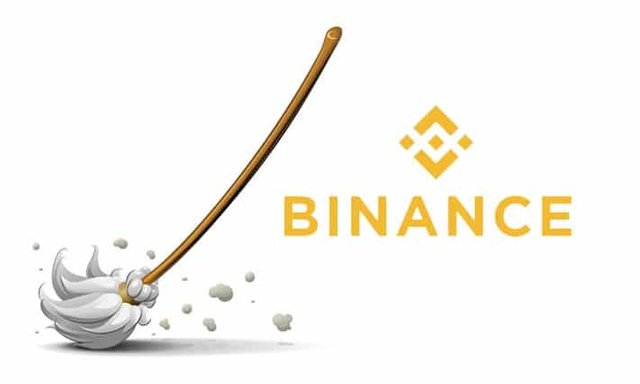 Tokens of BNB are custom cryptocurrency of the Binance platform. They are used for payment of transaction charges for all exchange and trade operations on the platform. Binance is the largest cryptocurrency exchange platform in the world now. In the last 24 hours on the platform it has been placed cryptocurrency transactions on more than 3 billion dollars.
Process of conversion of cryptodust in BNB tokens on the Binance platform is rather simple. The button "convert into BNB" was added on a control bar of the user interface. As soon as the user logs in to the account of Binance, he can press the button and select cryptocurrency dust from the account which he wants to convert. The value in BNB of convertible cryptodust is displayed in the lower part of the page, together with the amount of payment for transaction.
Binance has carried out about $3,8 billion cryptocurrency transactions in the last 24 hours, according to Coinmarketcap.com, and its user base has already exceeded population of Hong Kong. We will remind, in March Binance declared creation own Binance Chain blockchain network.