HOW BINTEX FUTURES IS RESOLVING CHALLENGES IN TRADITIONAL CRYPTOCURRENCY EXCHANGES

Some cryptocurrency traders are sceptical to try their hands on futures trading because they lack the technical skills required to perfect their craft in that niche of cryptocurrency trades.
It will interest you to know that spot trading is the favourite of many cryptocurrency traders because most cryptocurrency exchanges do not empower them with the important tools required for taking their crypto trading game to the next level.
No matter the different reasons why cryptocurrency traders are yet to venture into futures trading, I am optimistic that the array of features on Bintex Futures can set them on that path in the shortest time possible.
BACKGROUND TO BINTEX FUTURES
Bintex Futures was launched to help resolve some of the current problems that pose a threat to the massive adoptions of cryptocurrencies, starting with the limited functionalities of cryptocurrency exchanges.
For a better understanding of what Bintex Futures intends to do, I will point out some of the current problems with trading cryptocurrencies.
1- CRYPTOCURRENCY EXCHANGES ARE MOSTLY CENTRALIZED
It is abysmal for cryptocurrency exchanges to claim to work on decentralized architecture when the platforms are instead hinged on a centralized architecture.
The overt control of users' assets and personal details point to the fact that we may just be using a centralized with decentralization as a cover.
2- SECURITY LAPSES
Security is one of the features of a decentralized platform. With what we have seen of centralized fiat payment systems, it isn't out of place to seek for better and solid security architecture on a decentralized trading platform.
That hasn't been easy to obtain considering the number of cyberattacks on popular cryptocurrency exchanges, including the loss of the users' assets and the compromise of their personal information/data.
THE BINTEX FUTURES SOLUTION
Bintex Futures proposes a series of feasible solutions to the problems you may be having with the cryptocurrency exchange you use.
I took the time to consider the value propositions of those features, and I find them worth considering going forward.
Here are some of the ways that the Bintex Futures cryptocurrency trading platform intends to chart a new course for the cryptocurrency community:
1. MORE LIQUIDITY FOR SEAMLESS TRADES
For some months now, liquidity has been scarce in both the traditional cryptocurrency and the Decentralized Finance (DeFi) trading sectors.
From your inability to place a Buy or a Sell order on centralized exchanges like Binance to doing the same on liquidity pools and Decentralized Exchanges (DEXs) like Uniswap; it is evident that liquidity isn't easy to come by these days.
However, Bintex Futures can help you by providing you with enough liquidity to scale your trades. Here are some of the liquidity boosting strategies that the exchange uses:
Crypto Token Payments
Like Binance that uses its native token (BNB) for payments, Bintex Futures also does something similar with its Bintex Token (BNTX).
As a native currency of the broader Bintex Futures ecosystem, the BNTX token will be used as payment for transaction fees.
Besides, it provides Bintex Futures with more opportunities, as the BNTX token will have another use case of massive adoption because it is the primary means of payment on the exchange.
2. CAREFUL SELECTION OF CRYPTOS TO LIST
Bintex Future is committed to making your subsequent cryptocurrency trades simpler and more profitable than the ones you may have in the past.
To that end, one of the features it has that also makes it better than other cryptocurrency exchanges is the careful selection of crypto coins and tokens to be listed on the platform.
This is designed to reduce the rate of shitcoins in circulation so that only crypto projects (and their underlying coins) that have enough liquidity, more use cases and a robust product will be listed.
Already, Bintex Futures will list some of the viable coins that are currently in circulation. Some of them are:
Litecoin (LTC)
Bitcoin (BTC)
Ethereum (ETH)
NEO
WAVES
OX
Ripple (XRP)
BAT
ADA
IOTA
BCH and
BNB
3. FIAT PAYMENTS
Bintex Futures is also looking to close existing gaps between cryptocurrencies and fiat currencies.
For now, cryptocurrencies can be bought to some extent with specific fiat currencies. And for that tempo to be sustained, it is pertinent that fiat payment channels are opened up the more.
Bintex Futures does that by integrating some fiat payment channels like the United States Dollars (USD), KRX, RMB, INR and JPY.
IS BINTEX FUTURES A BETTER EXCHANGE TO TRADE CRYPTOCURRENCIES?
Several factors need to be considered before you can claim that cryptocurrency exchange is good.
From scalability to low transaction fees and robust security, you need to consider many factors.
So far, we have seen how Bintex Futures is topping the charts via innovative cryptocurrency trading features.
So, it wouldn't be out of place to keep an eye on the platform and as it continues to evolve, we will see if it will take the same path other cryptocurrency exchanges took or if it will stand out and enhance cryptocurrency trading experience.
By and large, Bintex Futures has a solid project that will increase the fortunes of the crypto community when massively adopted.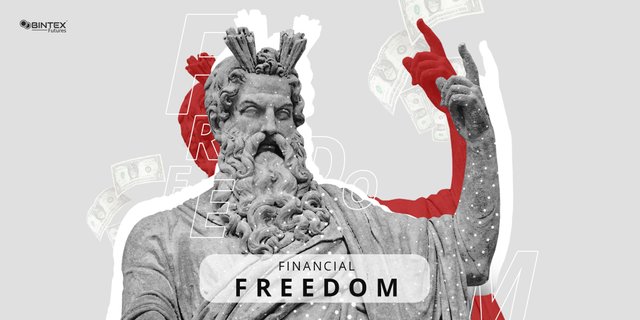 FINAL WORDS
Bintex Futures is a definition of what a cryptocurrency exchange should be. With time, you will leverage the trading tools to move from a spot trader to a futures trader.
USEFUL LINKS
WEBSITE - https://bintexfutures.com
✍️FACEBOOK - https://www.facebook.com/bintexfutures2019/
✍️LINKEDIN - https://www.linkedin.com/company/bintexfutures/
✍️TWITTER - https://twitter.com/Bintexfutures
✍️TELEGRAM - https://t.me/bintexfutures_chat
✍️REDDIT - https://www.reddit.com/user/BintexFutures
✍️YOUTUBE - https://www.youtube.com/channel/UCTZsygYwafZdx0CsVKcyuWw
✍️INSTAGRAM - https://www.instagram.com/bintexfutures/
✍️WHITEPAPER - https://bintexfutures.com/Bintexfutures%20white%20paper%20V%201.0.pdf
AUTHOR
Bitcointalk Username- Corodo
Bitcointalk Profile: https://bitcointalk.org/index.php?action=profile;u=2792762;sa=summary
https://bitcointalk.org/index.php?topic=5280276.msg55638971#msg55638971